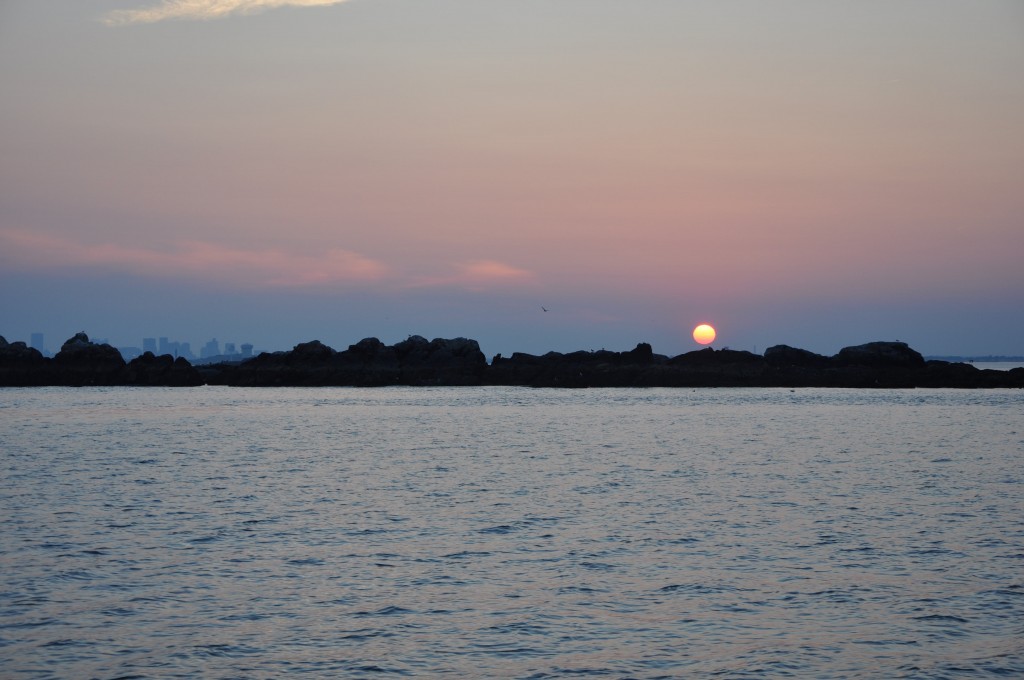 The sun sets over Calf Island in Outer Boston Harbor. The long rocky outcrop of the island is visible, as is the distant silhouette of the Boston Skyline. Last night, August 21st, made for an ideal, bright red sunset given the clear but hazy sky over Boston. Minutes after the sun set at 7:35PM, the nearly full moon rose to the East.
The sun getting lower in the sky over Green Island: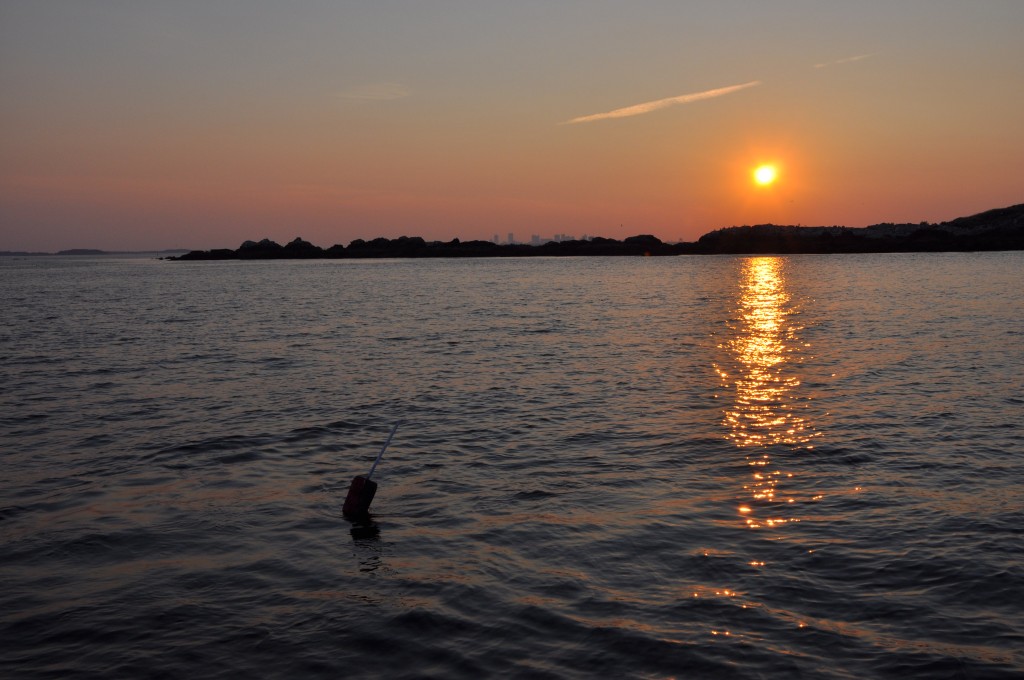 Hundreds of birds gather on the rocks of Little Calf Island as the sun sets: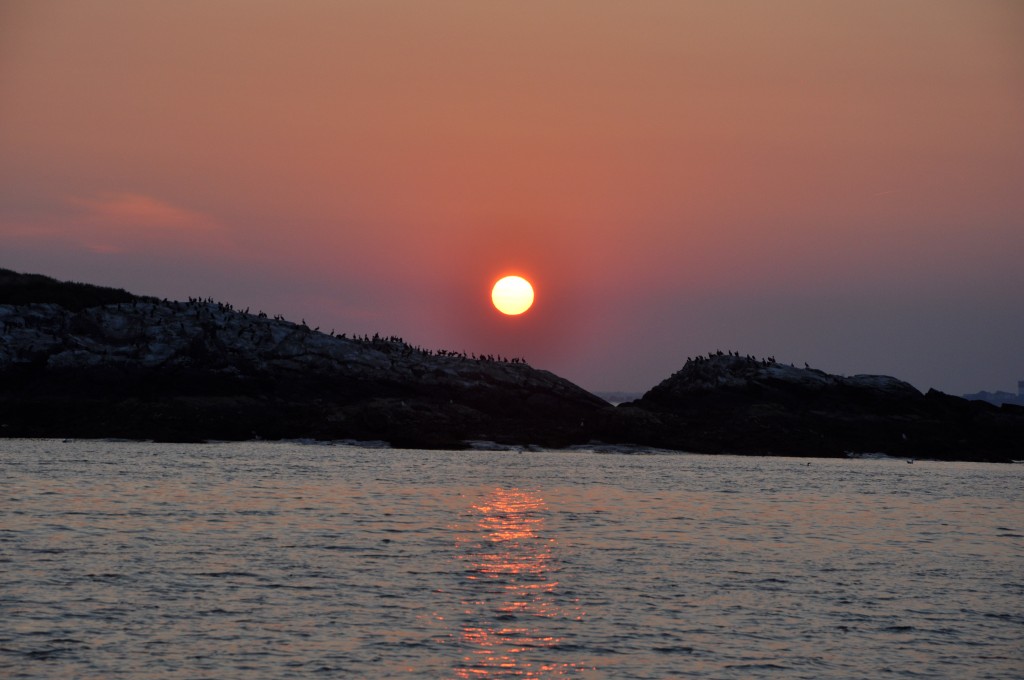 A brilliant bright red sun drops directly behind the water tower at Point Shirley, Winthrop. Also visible are the stacks of the power plant at Everett, and Green Island in the foreground: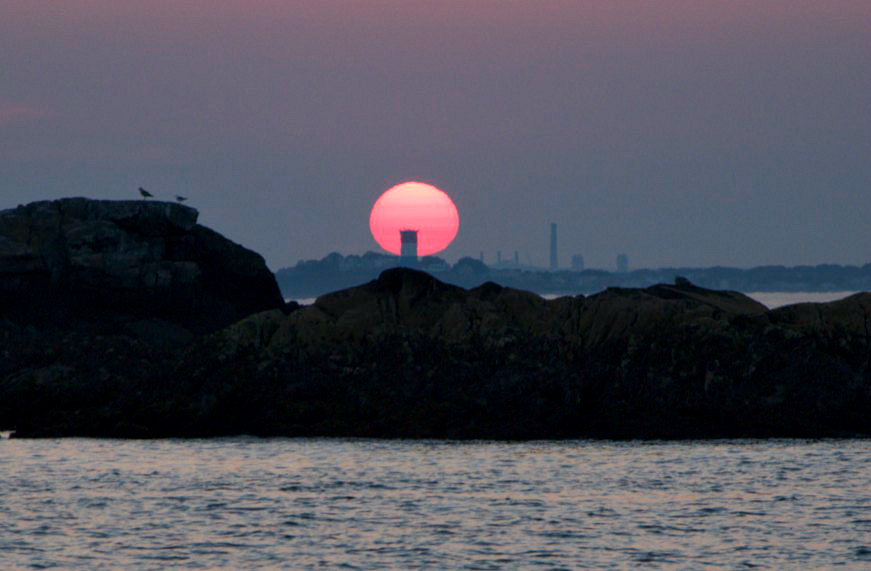 With the rocks off the North side of Green Island in the foreground, the sun finally slips out of view behind the power plant in Everett: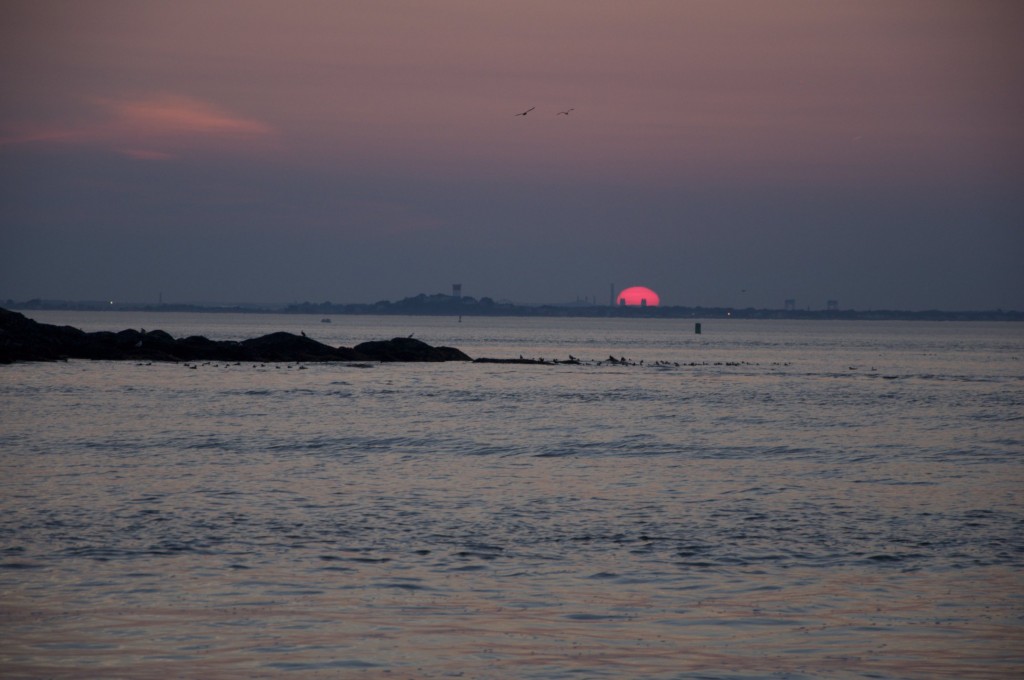 A little about the location: These photos were taken just East of Calf Island and Green Island. At the very outer edge of Boston Harbor lies a rocky chain of outcropped islands. These are comprised mostly of the Brewster Islands (Great, Middle, Outer and Little Brewster). North of the Brewsters extends Calf Island, Little Calf Island, and then Green Island. These are very barren rocks that are inhabited only by birds. Calf Island was once occupied, as evidenced by the remaining foundation and chimney, but it is unlikely that Green Island was ever occupied. Between the North side of Calf Island, which ends with a large and strange looking rock outcrop, and Little Calf there lies a field of rocks which are exposed at low tide. Further North between Little Calf and Green lies a navigable channel, the Hypocrite, which is a short but difficult diversion from the South Channel of President Roads. This is the area from which these photos were taken.