Snake Island, while one of Boston Harbor's least notable, is unique in its proximity to the North Shore side of Boston harbor, most unlike the others. Many of Boston Harbor's islands are located in close proximity to the coastlines of Boston's south shore towns, from Dorchester to Hull. The main exceptions are Deer Island (which is actually now not an island but a peninsula) and Snake Island, which lies between the town of Winthrop, Massachusetts and Logan Airport. Pictured below is a view of the Boston skyline with Snake Island in the foreground, taken from Winthrop Harbor: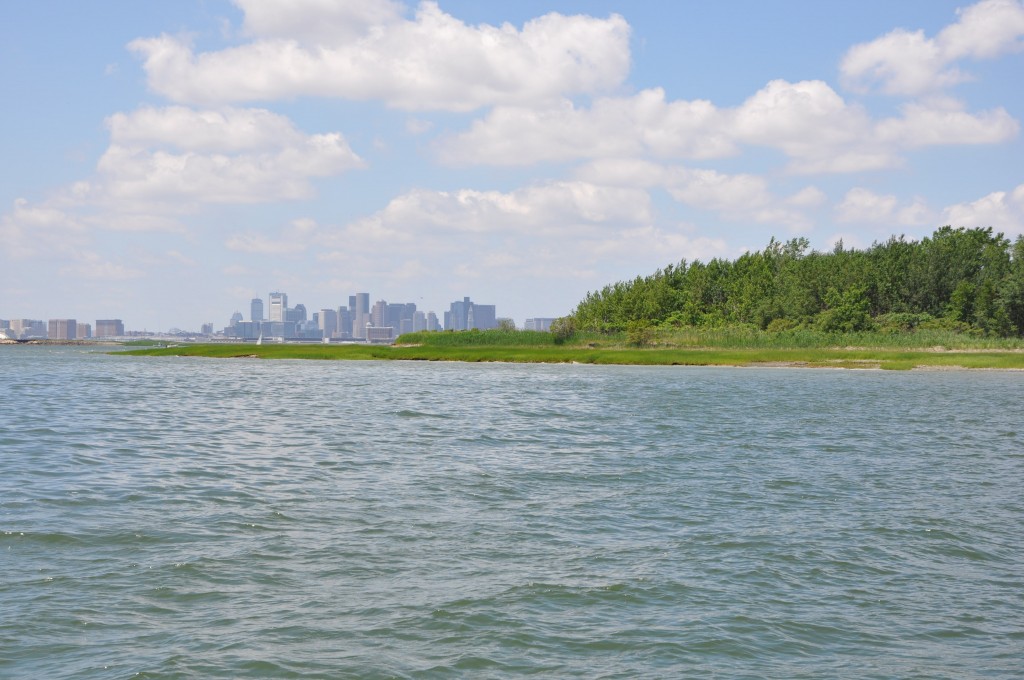 Snake Island has no dock or amenities. It is densely wooded, and has at its center a lagoon which is likely too shallow for boats to access. However, the island is close to points North of the Harbor, particularly Winthrop, and offers good views of the jets taking off and landing at nearby Logan Airport. Below is a photo of Snake Island taken on final approach to Logan Airport. Its contour and central lagoon are clearly visible: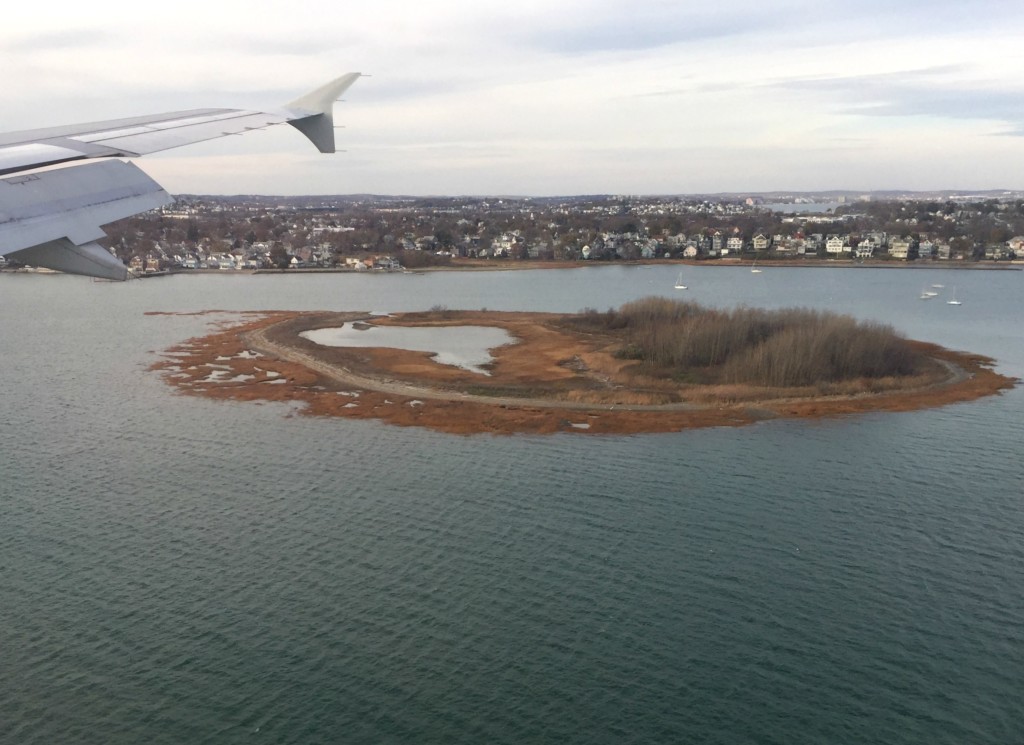 The lagoon in the center of the island was likely a result of extracting rock: Much of the gravel extracted from Snake Island in the late 19th century was used to pave Winthrop's roads. Some of the waterfront homes and businesses in the town of Winthrop, which is located nearby to Snake Island: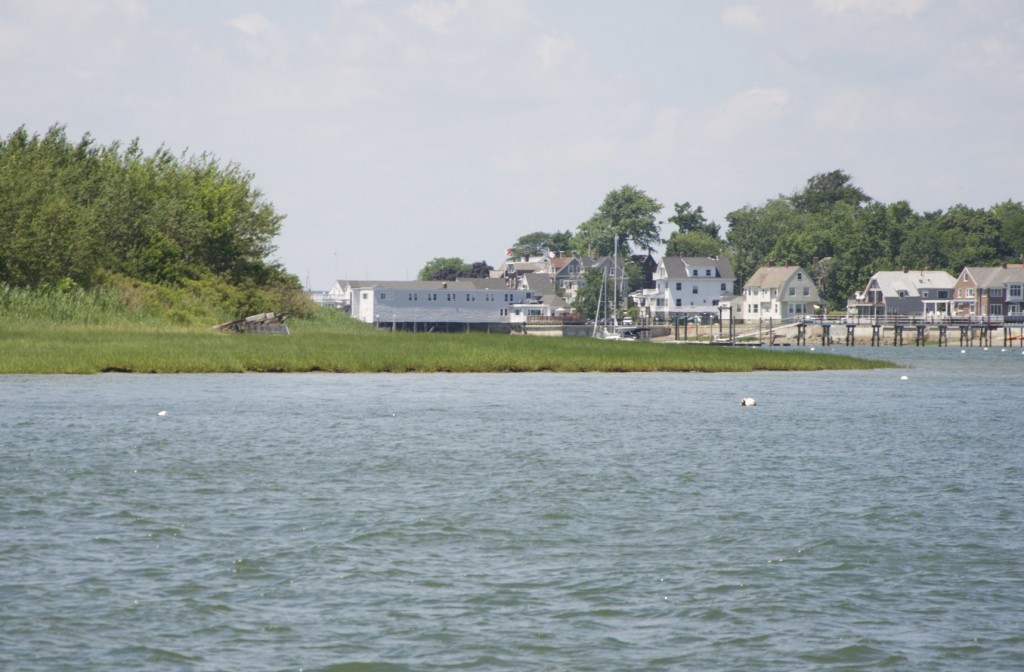 Snake Island in the Winter, looking west near a fairly empty boat dock in Winthrop. This is the point near which the Winthrop Ferry departs in summer months: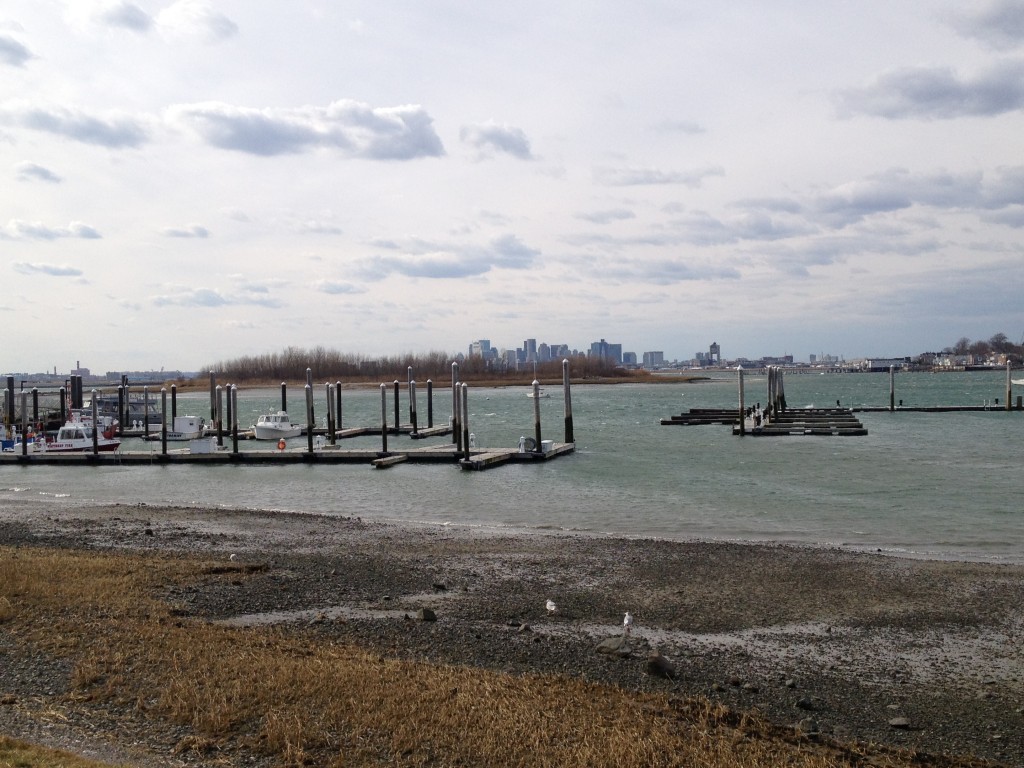 Conversely, a winter view looking east, as seen from Logan Airport. A fleet of sail boats are out for a race in front of Snake Island, while the town of Winthrop and the distant Graves Light are visible in the background: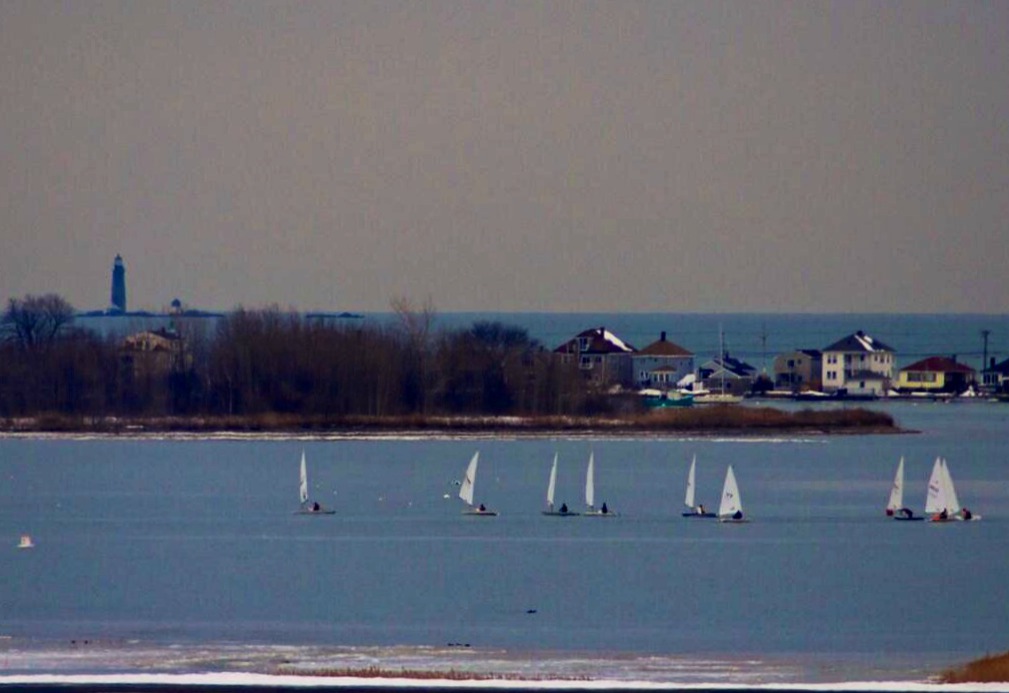 Snake Island on the map: Located in lower Winthrop is Point Shirley (see below), the former location of Shirley Gut, a narrow opening that was filled in the great hurricane of 1938. Before this time, Snake Island was likely a different landscape given its greater exposure to open waters and ocean currents. The current location shows the very shallow nature of the area: Full of flats and shoals, it extends to the area off Logan Airport and lower middle ledge. Before the airport's construction in the 1940's, there were three other nearby islands: Governor's Island, Apple Island and Noddle's Island- these were all filled in to comprise the modern airfield.