Myles Standish State Park in Duxbury: Some history and some great views…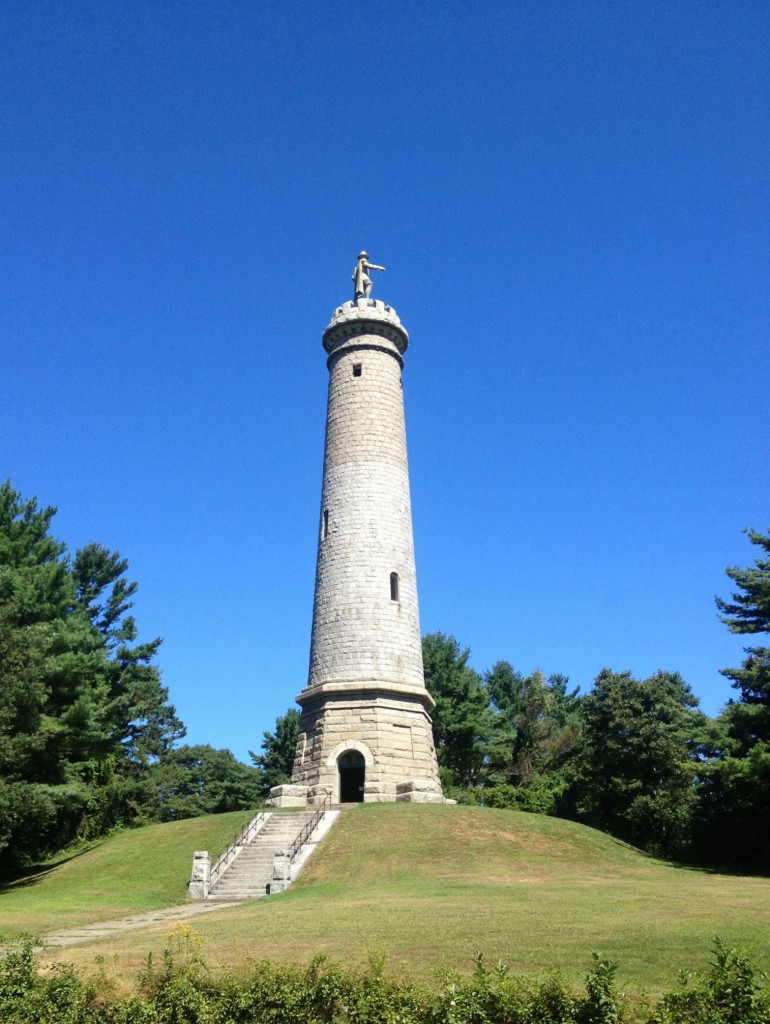 Named for the military leader of the Pilgrim's 1620 expedition to Plymouth, Myles Standish State Park is located high up on a pine forest hill in the South of Duxbury. At the top of the hill is a great view overlooking the great bays of Duxbury and Plymouth. For an even better view, one can climb the 125 steps of the memorial tower to get a sweeping view of Southeastern Massachusetts and Cape Cod Bay. From this height, one can overlook the place where the Pilgrims first settled at Plymouth, and the long beach spit of Duxbury. At low tide, a view of the great Brown's Bank emerges, and on a clear day, one can catch a glimpse of distant Provincetown across Cape Cod Bay's great expanse: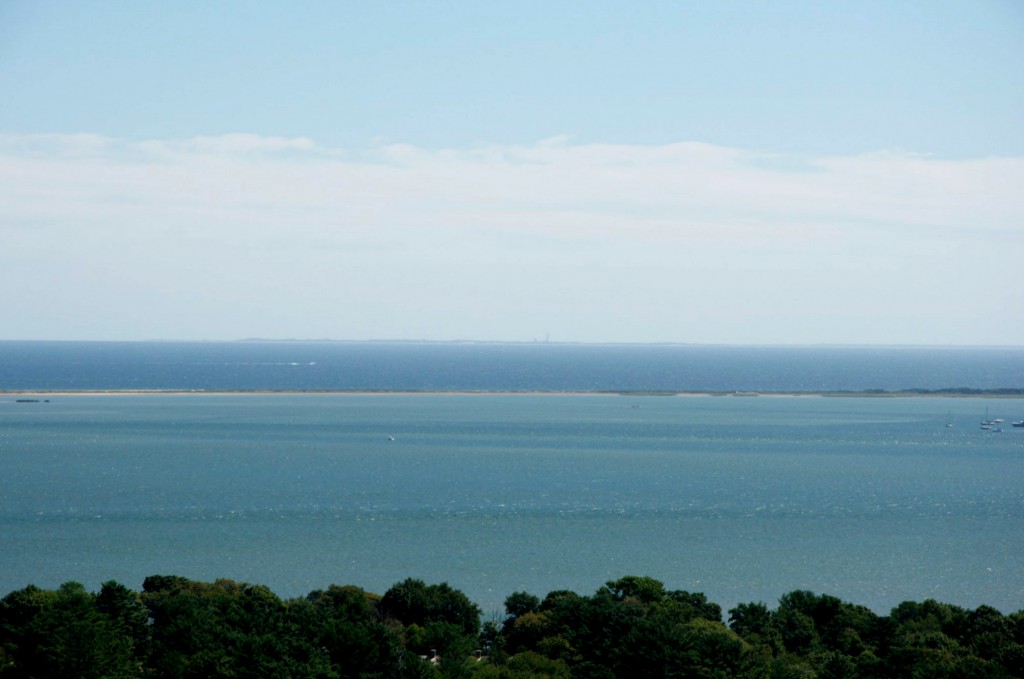 Provincetown is faintly visible, here is the close up of Provincetown with the (other) Standish Monument and Water tower clearly visible in the distance: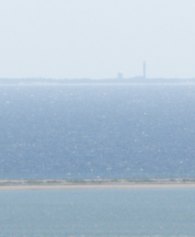 Looking North toward Green Harbor and Brant Rock in Duxbury, with the fire control tower in South Marshfield visible in the top left: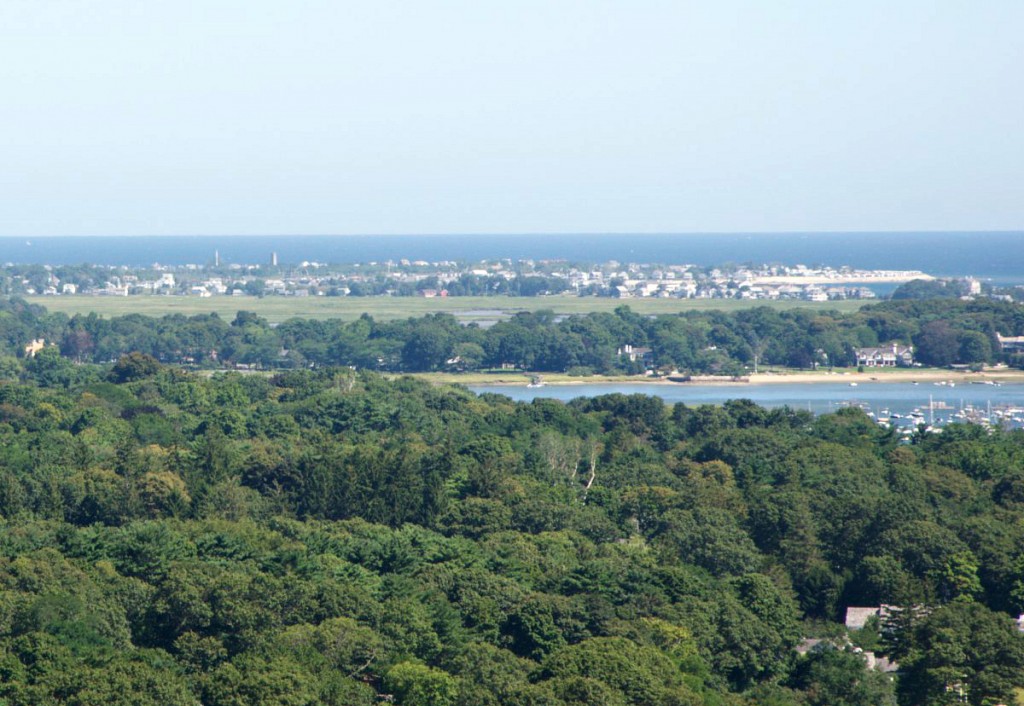 Looking South toward Clark's Island and Saquish Head: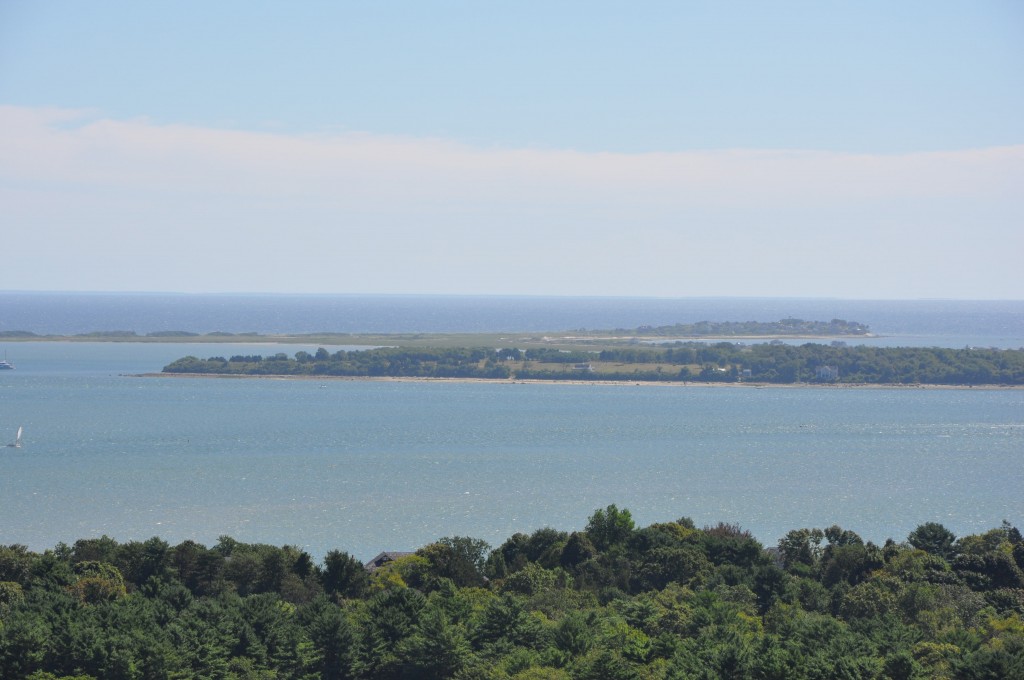 A closeup view of Duxbury Pier Light, which is clearly visible from the top of the monument as one looks south toward Plymouth: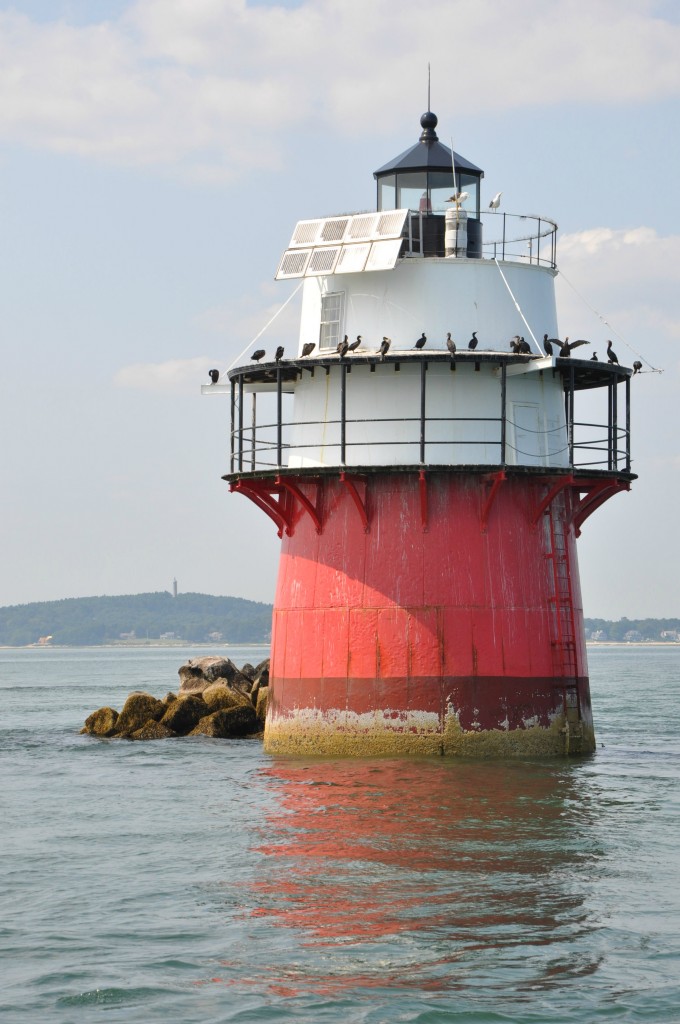 Plymouth Harbor and Brown's Bank: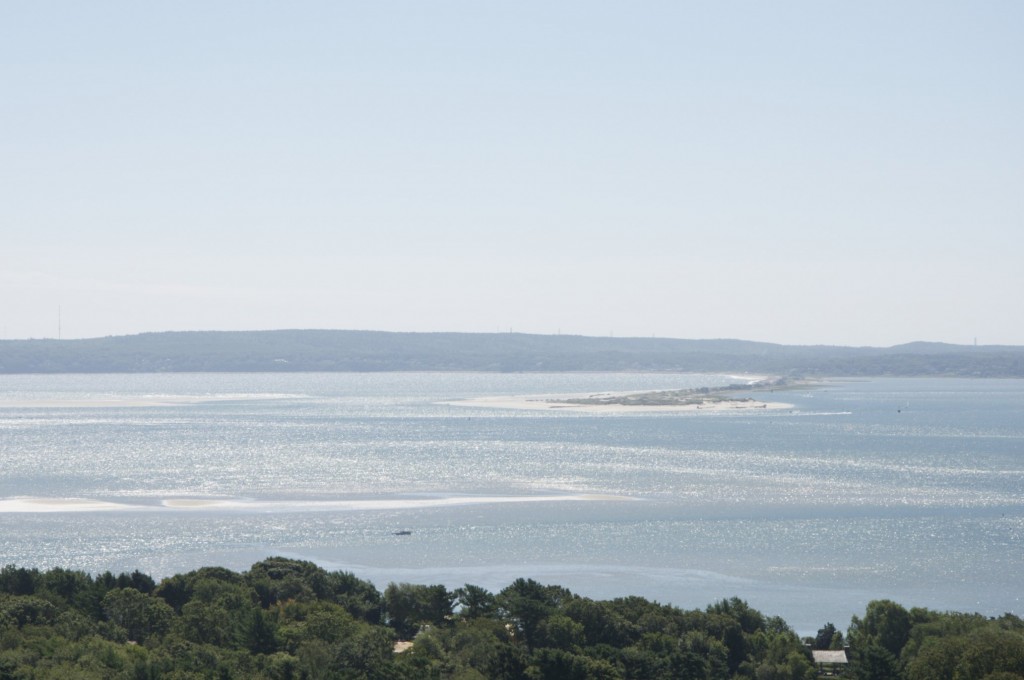 Nearby Powder Point Bridge connecting Duxbury to the beach: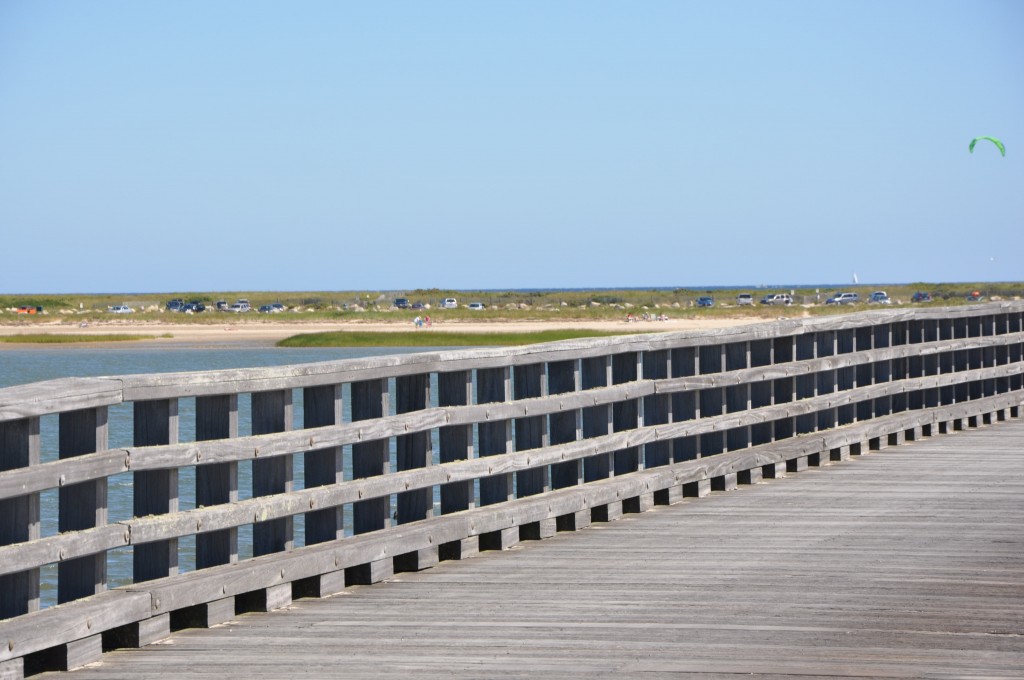 Looking up from the base!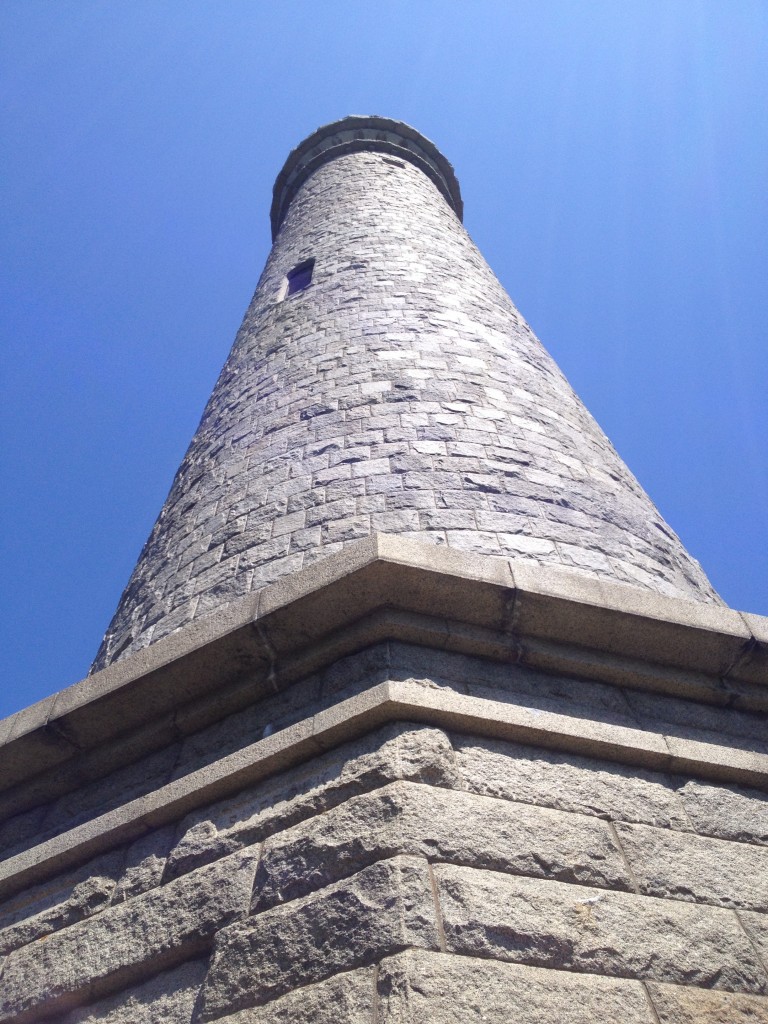 Standish was an instrumental figure in the founding of Pilgrim Settlement in Plymouth, so it is fitting that he have such a large tower built to memorialize him. Hired as a military strategist and defender, he accompanied the Pilgrims on their first voyage and kept them safe. Standish was buried nearby to this park, in South Duxbury. The entrance, pictured below, is located off Crescent Street in Duxbury: