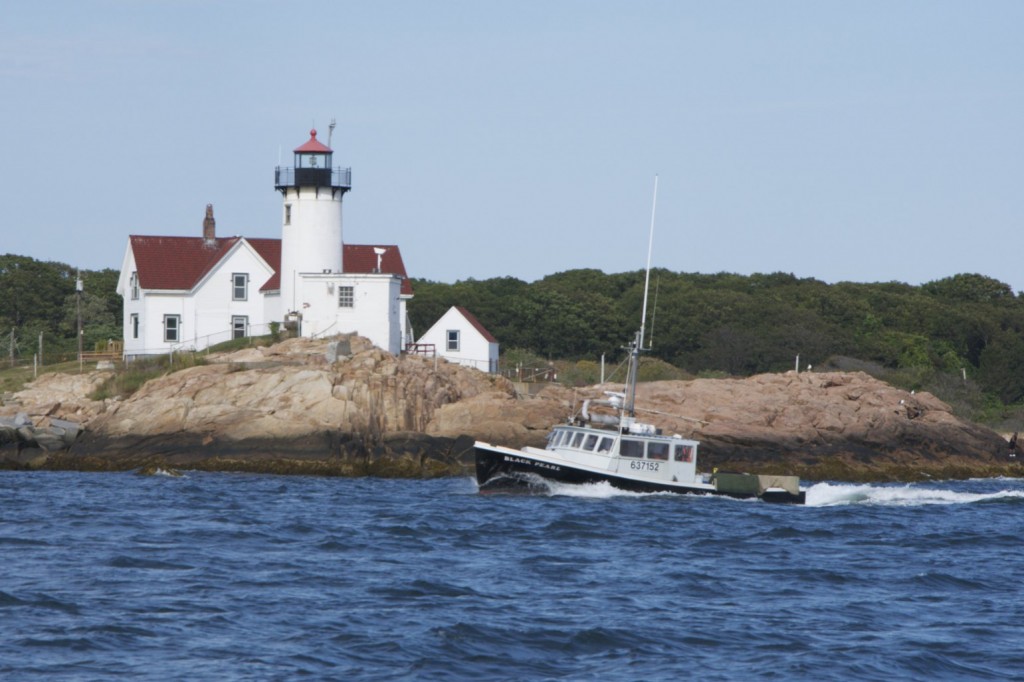 I was lucky enough to make it up to Gloucester yesterday for a bit of fishing and sightseeing.  I brought my good Nikon camera and was able to take some cool shots along the Cape Ann coast. Gloucester Harbor is only about 22 miles from the North entrance of Boston harbor, so the trip is fun and only slightly challenging in a 28′ boat.
Gloucester Harbor is surrounded but the mainland to the west, and a land mass called Eastern Point to the East. To Gloucester Harbor's Western side are the well known sites of Hammond Castle (see below) and Noeman's Woe, a large rock outcrop made famous in a Longfellow poem. At the far extreme end of Eastern Point is a long granite breakwater known as the Dogbar, which was constructed with big slabs of Granite from the quarries at Halibut Point. The Dogbar shields Gloucester Harbor from the surf, but has been know to have been broken open by storms at times, such as in the gale of January 1933. Near this extreme point is a lighthouse- Eastern Point Light- and the remnants of Camp Wolcott, a military camp used during the Spanish-American war that had previously been used as a military fortification in earlier times.
The large granite blocks of the dogbar, protecting Gloucester Harbor: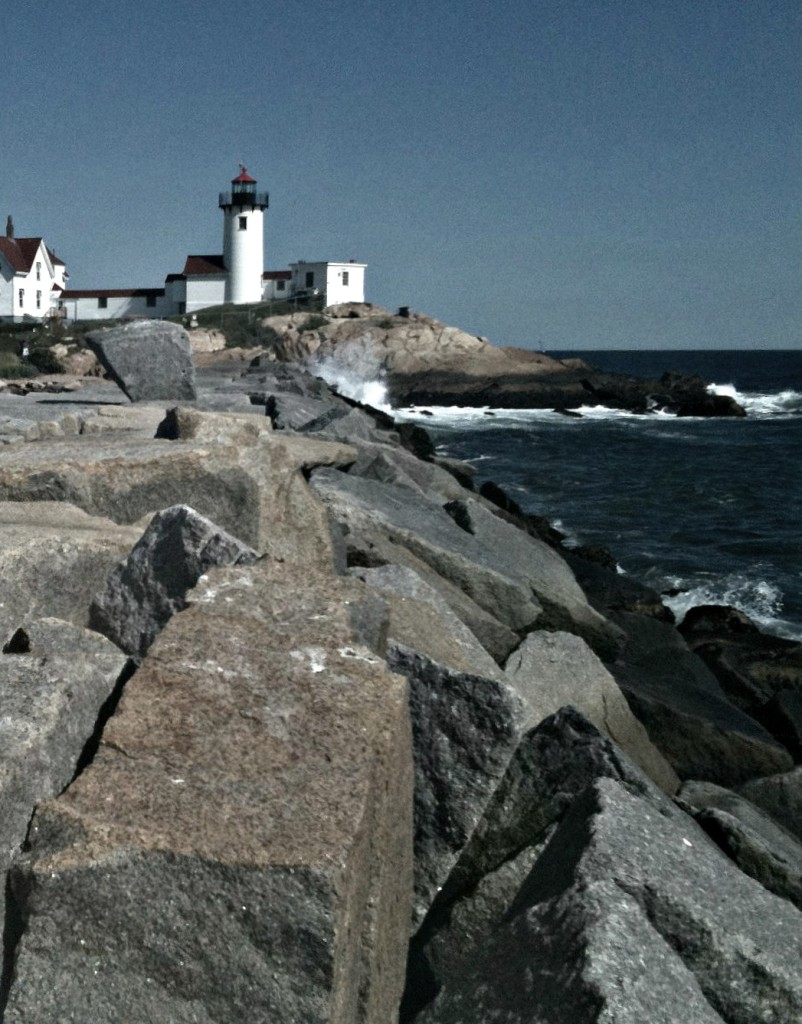 Heading up to Cape Ann from out in the middle of Mass Bay. Note the three large windmills towering in the background: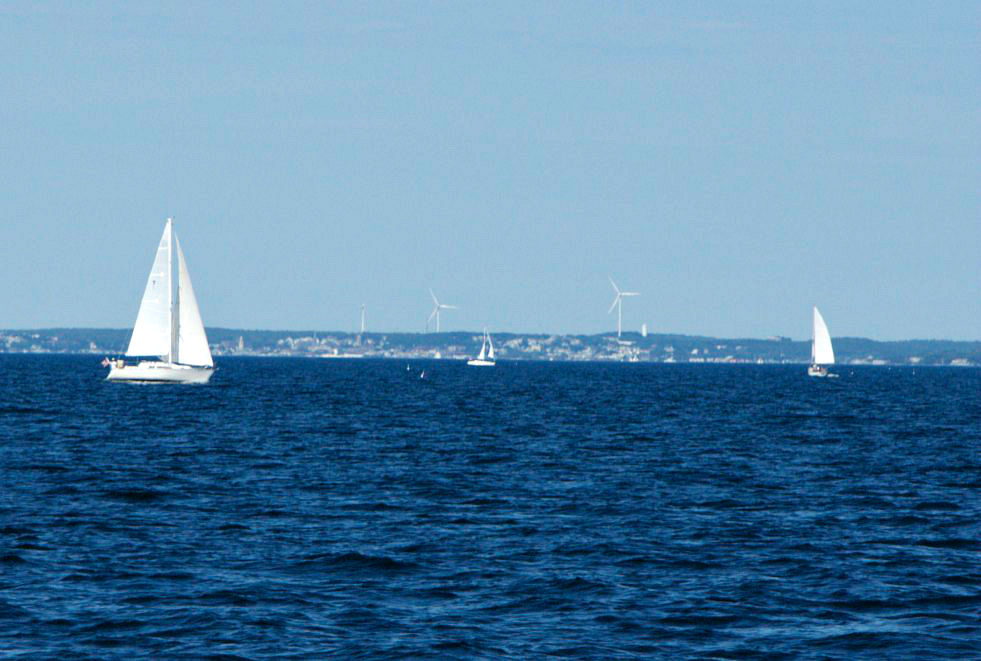 View from the East: Low afternoon sun reflecting in front of Thacher Island and the mainland. This view was captured about a mile east of the lights, where the ocean floor drops off quite rapidly to a depth of over three hundred feet, before rising back up again at Jeffrey's Ledge.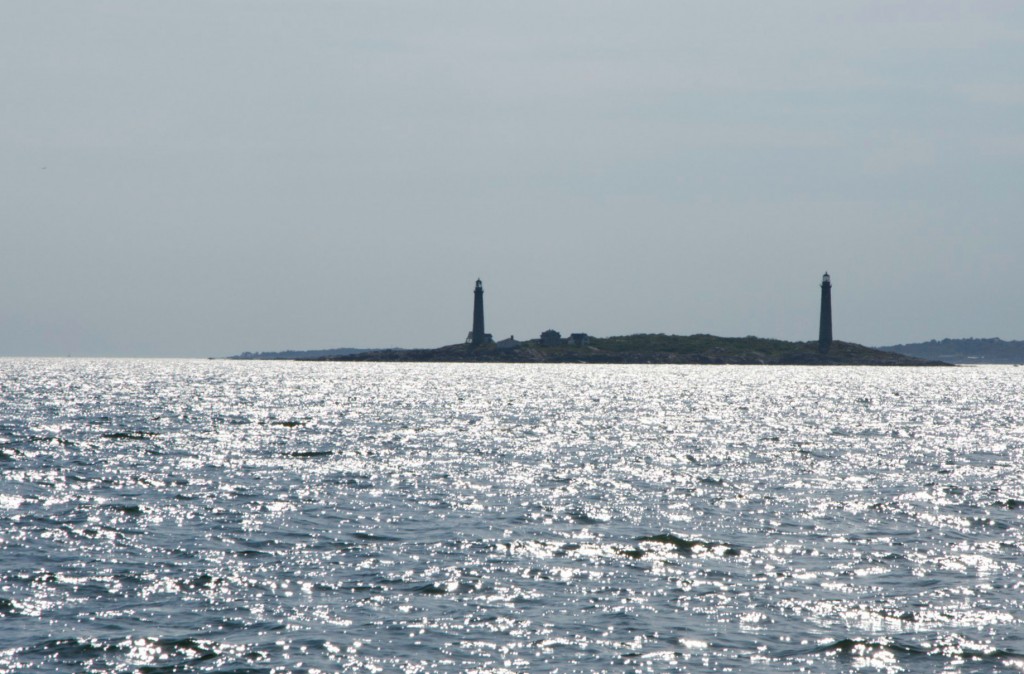 Thacher Island: The tower of the Northwest light: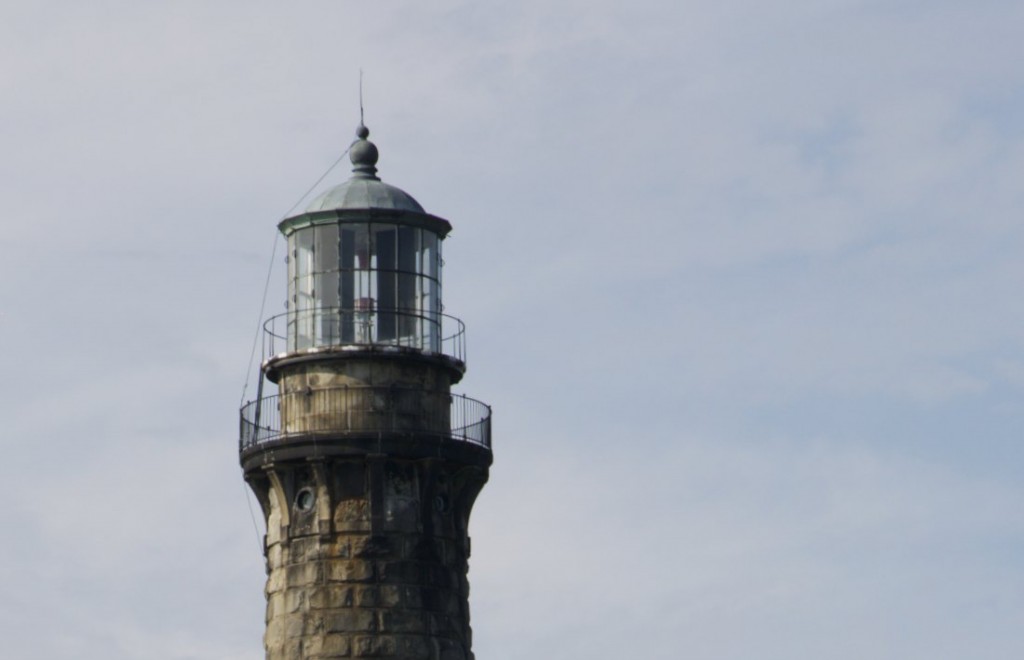 The twin lights of Thacher Island: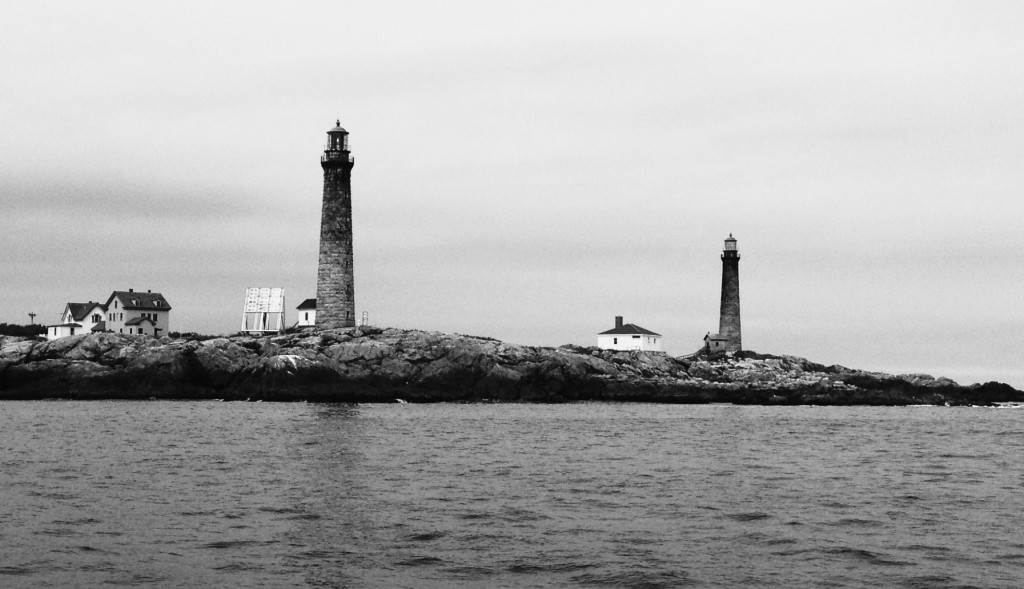 A fishing boat near the Dry Salvages (some nasty rocks East of Rockport, of T.S. Elliot fame), pulling into Pigeon Cove. To the North, the coast of upper Essex County is faintly visible in the background as it merges into New Hampshire: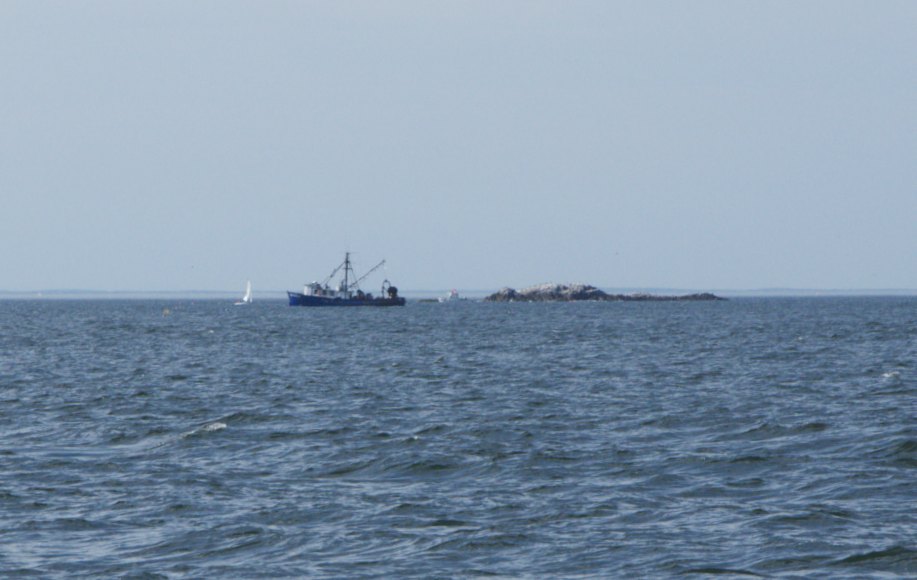 Hammond Castle, located on the Eastern side of  Gloucester Harbor's entrance:
The Thomas Lannon, a nice tall ship passing Eastern Point: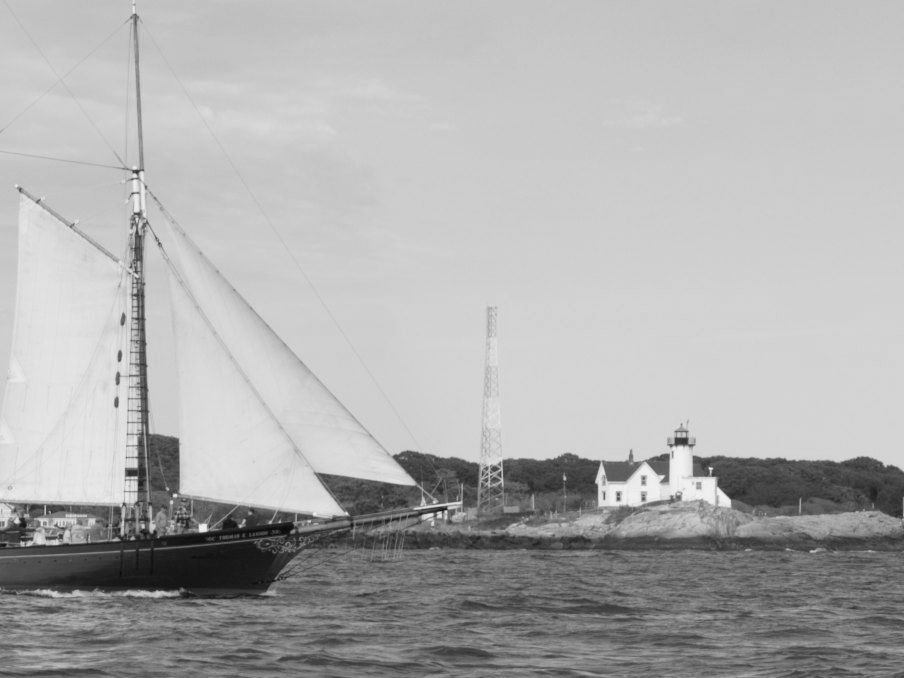 The red "4" nun lying just offshore at Eastern Point, marking the ledge. Look carefully and you can see the Boston Skyline in the background: