Heading across the Atlantic Ocean is something that I have always found fascinating. Between the vast expanse of raging North Atlantic and the contours of the sub-arctic coastlines, there is a constant flow of good scenery below throughout the roughly seven hour westbound journey back to Boston from London.  Often the strength of the polar jet streams force westbound jets to high latitudes where they can avoid the strongest headwinds and make an easier passage. Such was the case in the pics seen below, shown in reverse chronology on the trip home from London:
The Boston Harbor and City Skyline as seen from above and about ten miles to the East. This was taken as the plane (Virgin A330-300) headed south before banking to the northeast to make its final decent into Logan: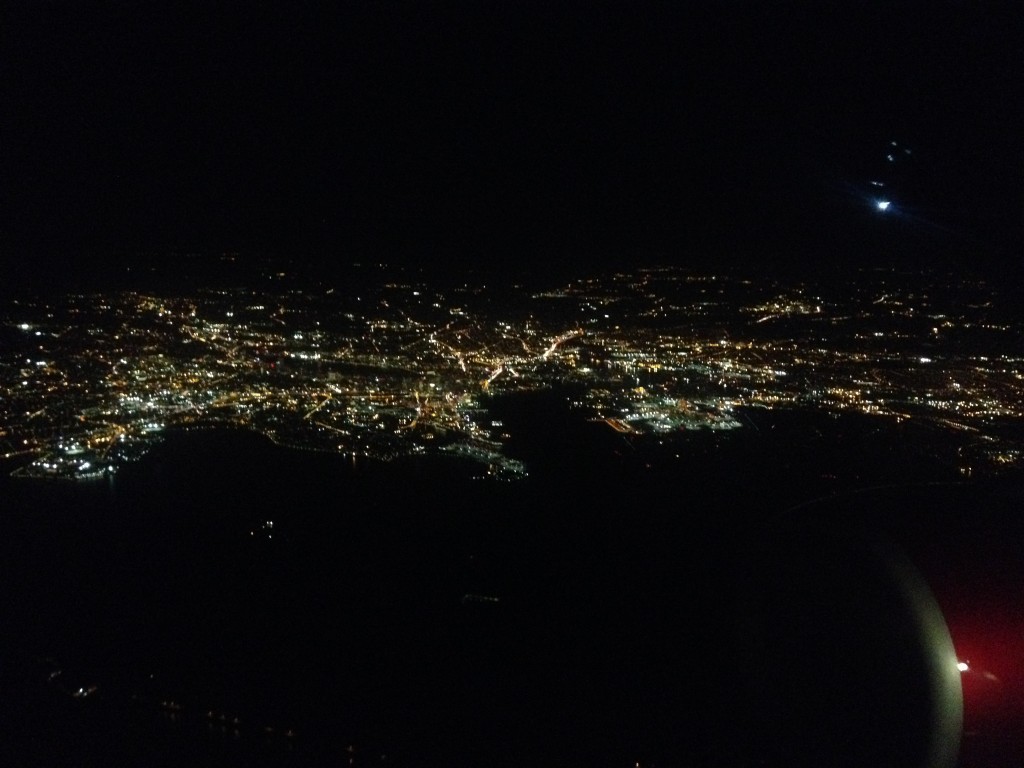 Approaching the frozen coast of Northern Labrador, about an hour and a half out of Boston: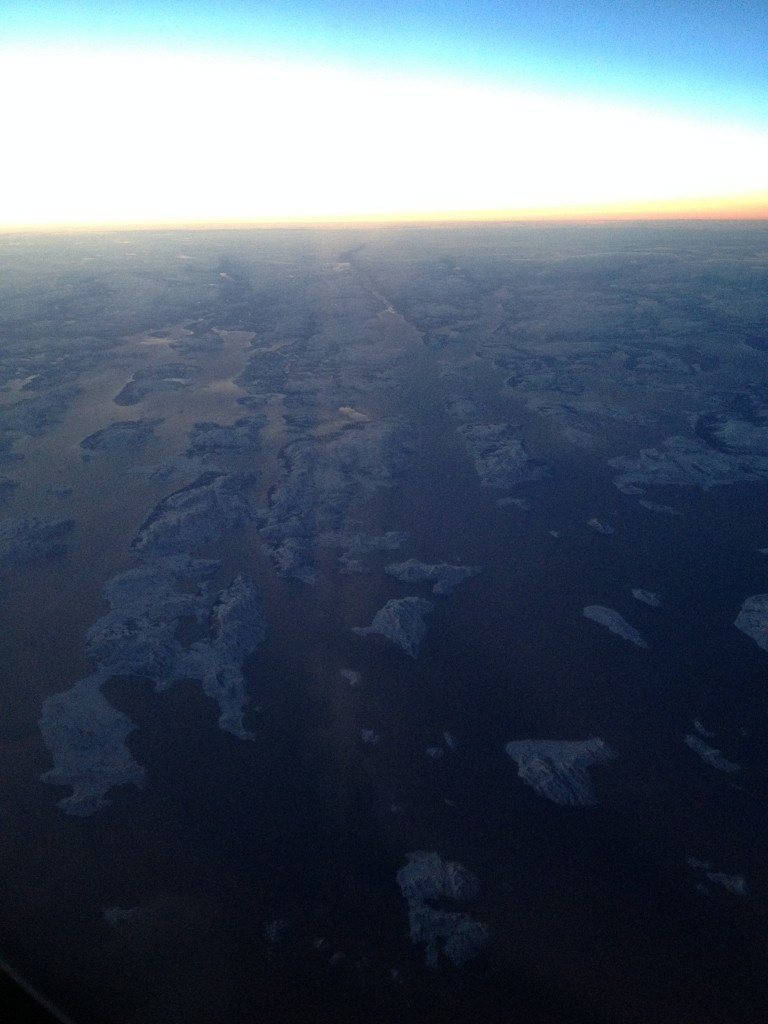 The location as seen on the in-flight map: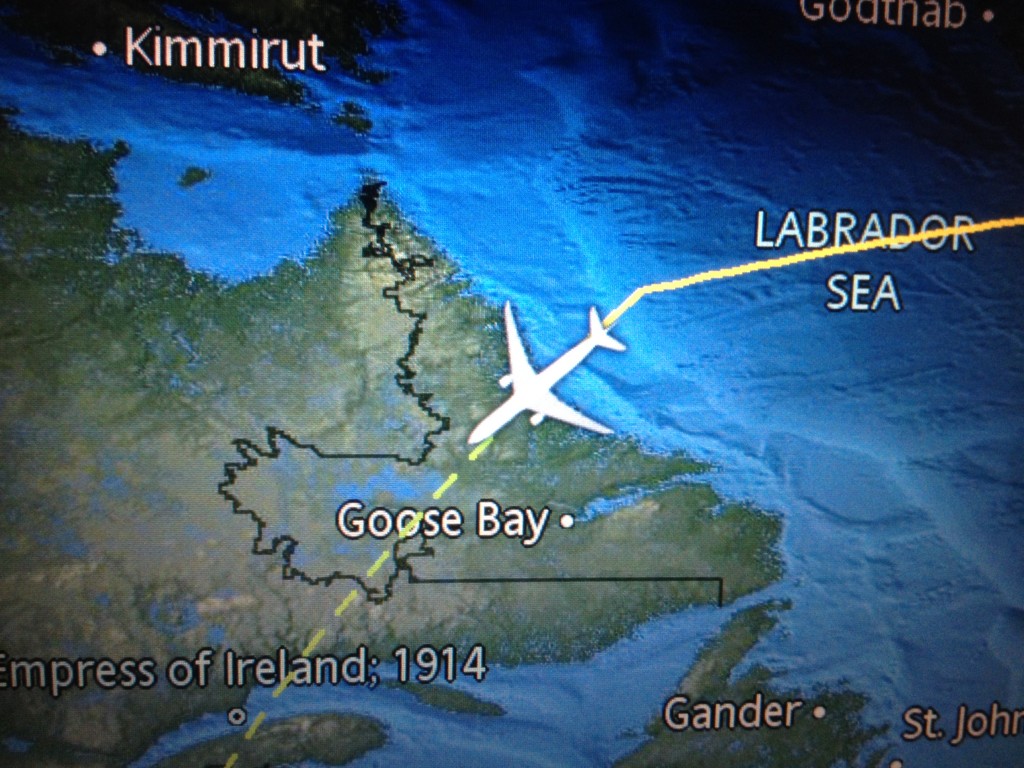 Passing Greenland's southern tip: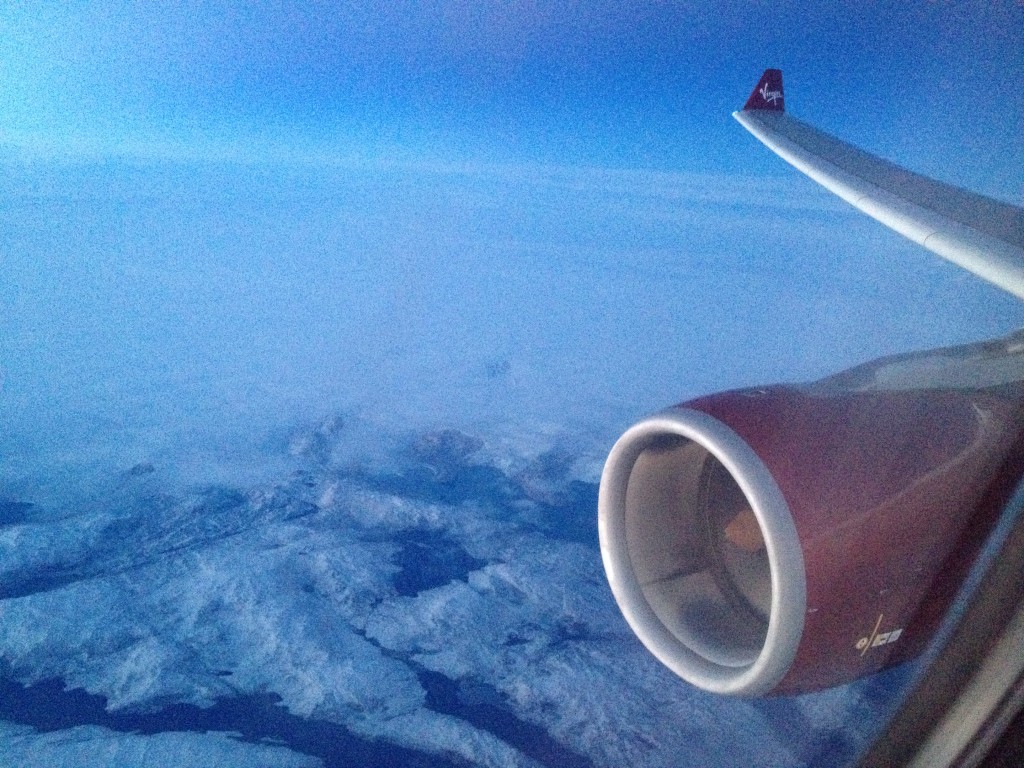 A better view of South Greenland from a different flight several years ago (American 767-300). This is probably the best shot of Greenland that I have: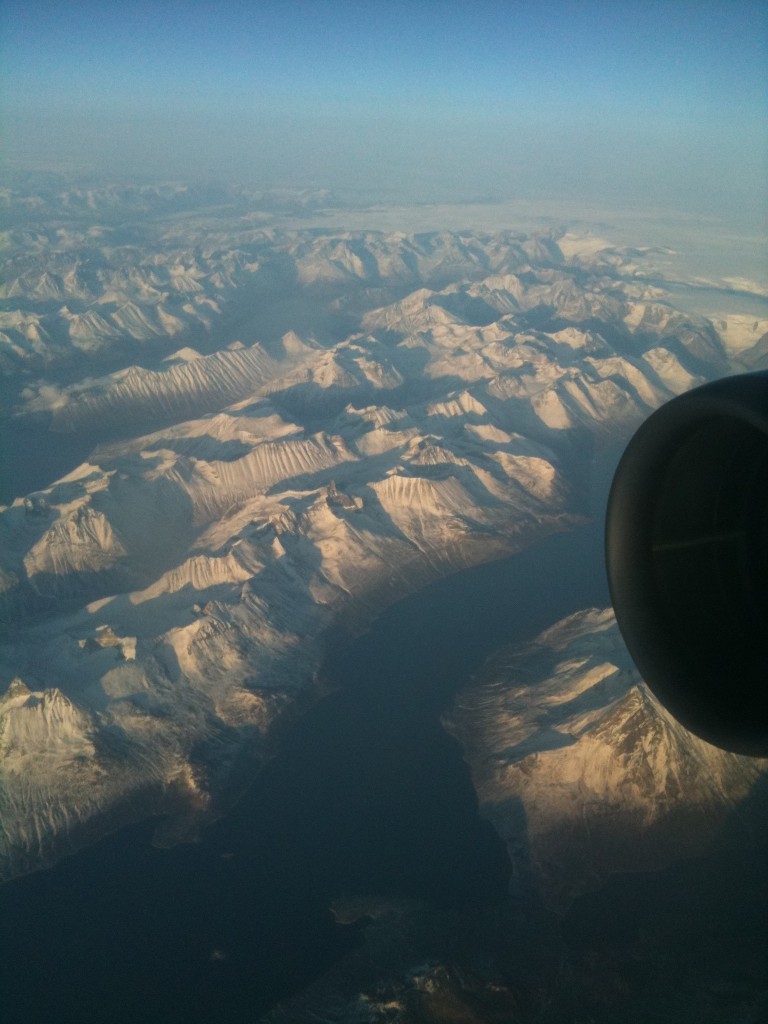 Scotland: Passing Berneray Island and Pabbay in the Outer Hebrides, a remote and spectacular group of glacially-carved islands on the northwestern side of Scotland. Normally, a transatlantic light will not head on a trajectory this northerly, but on this day the winds were particularly strong: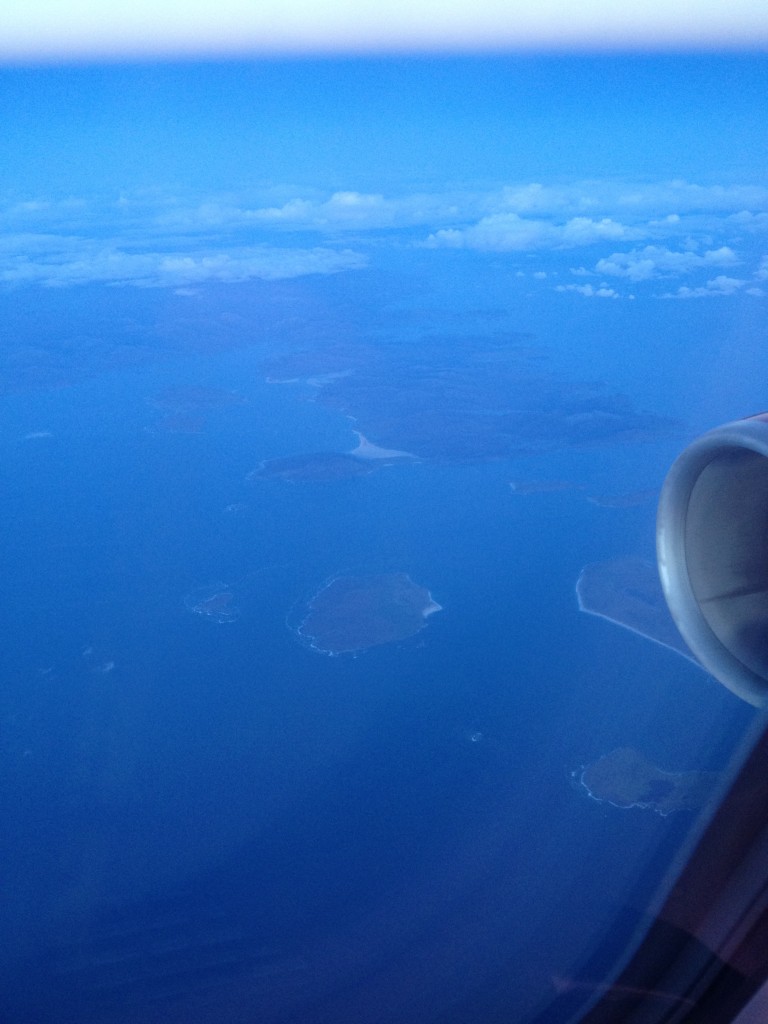 A striking landscape of Northern Scotland, where deep valleys cut from the ocean into snow-capped mountainous inlands. Loch Shiel is visible below: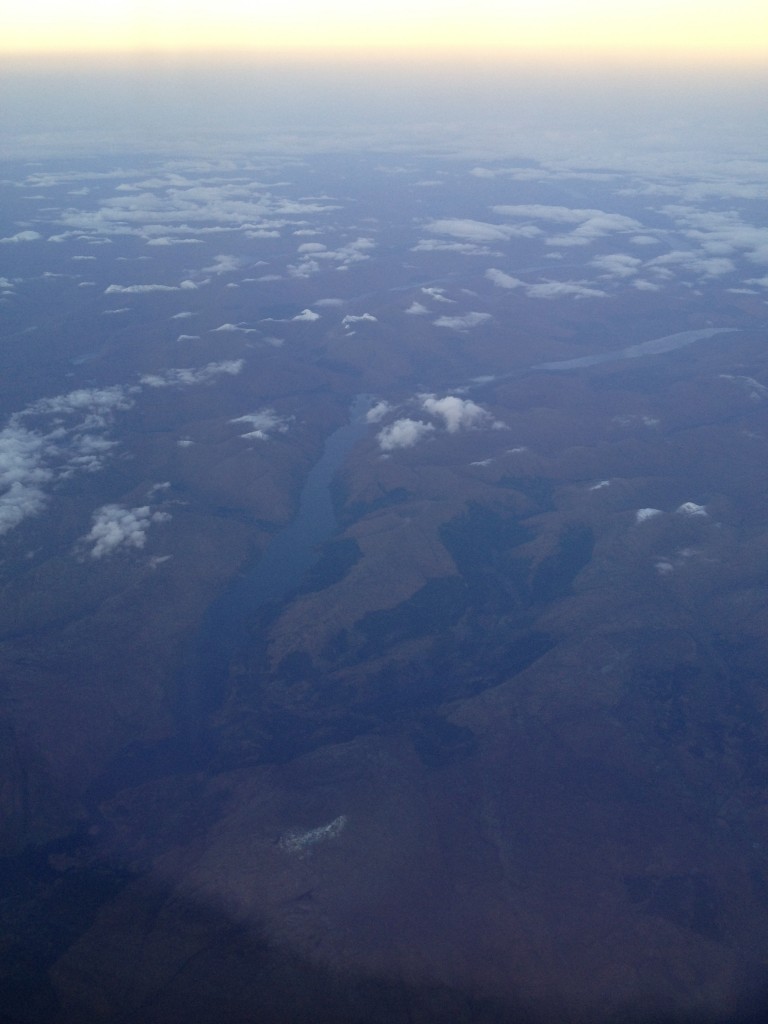 The approximate route over the Hebrides as seen on the map: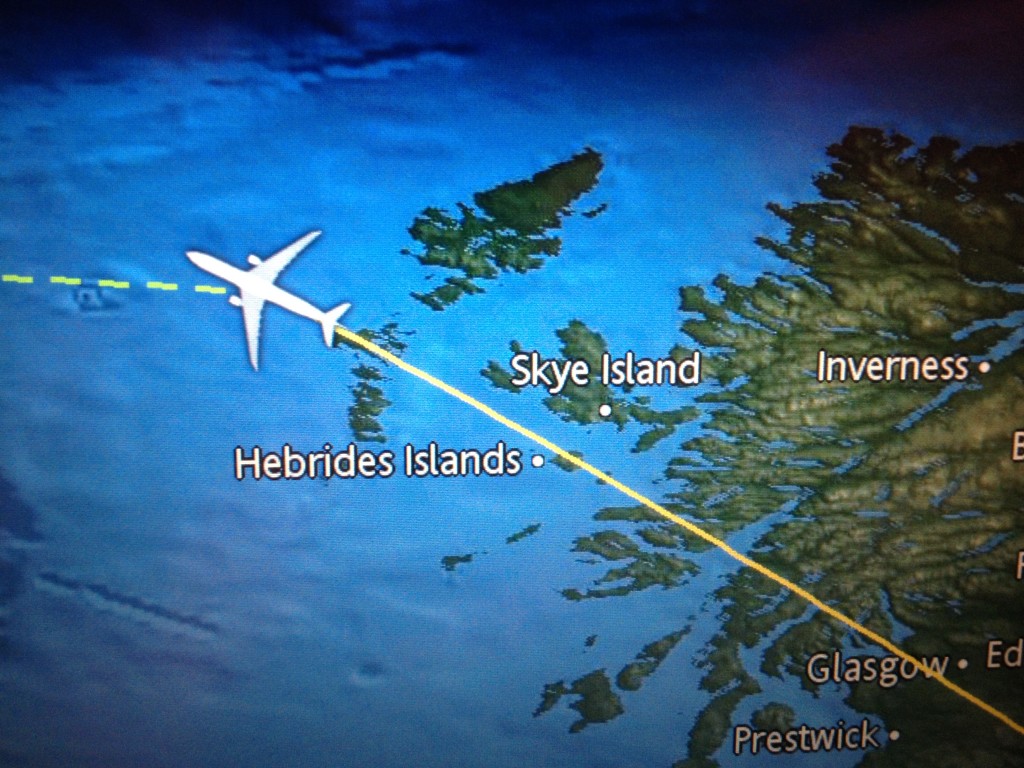 Pulling up out of Heathrow heading East, and taking a big turn up to the North. London's green western suburbs can be seen below on a sunny, late autumn day: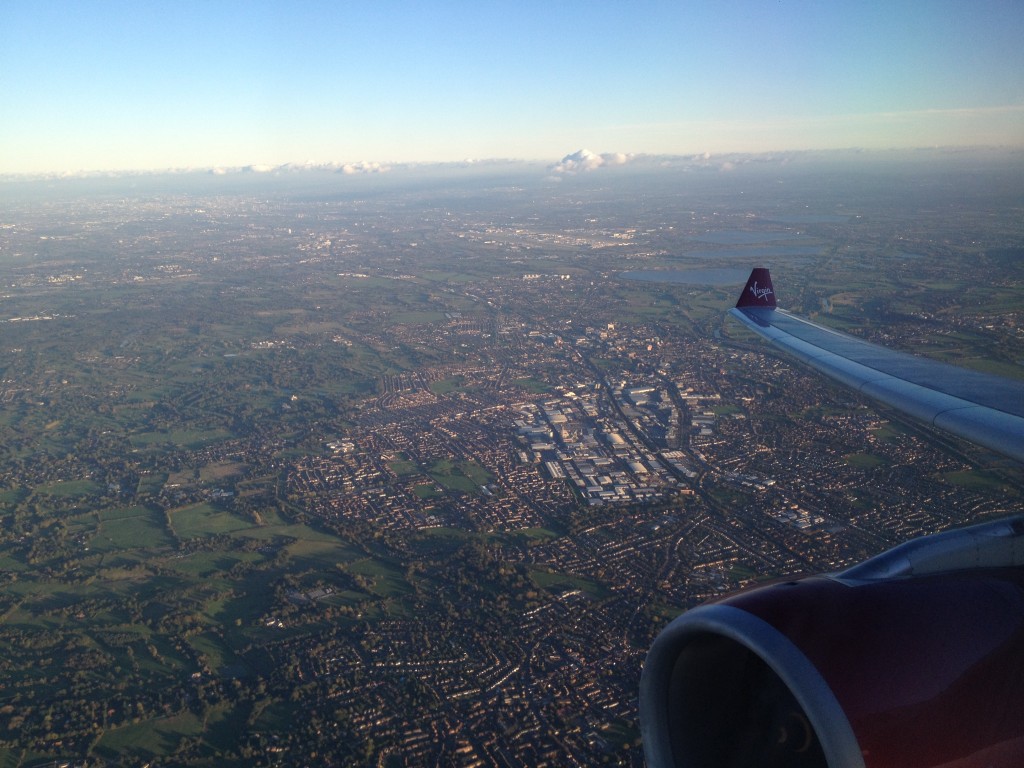 For more interesting photos from the air, including some from the Boston area and Massachusetts Bay, check this link out.