Located on the banks of the Mystic River in Chelsea, Ma, the Chelsea Naval Hospital is a more obscure and lesser know part of Massachusetts maritime history. Opened in 1836 for the treatment of naval personnel, the expansive 88-acre property treated members of the United States Navy throughout the wars and conflicts of the 19th and 20th centuries. The photo below is of the commanding officers quarters on the campus. Note it close proximity to the Mystic River (Tobin) Bridge.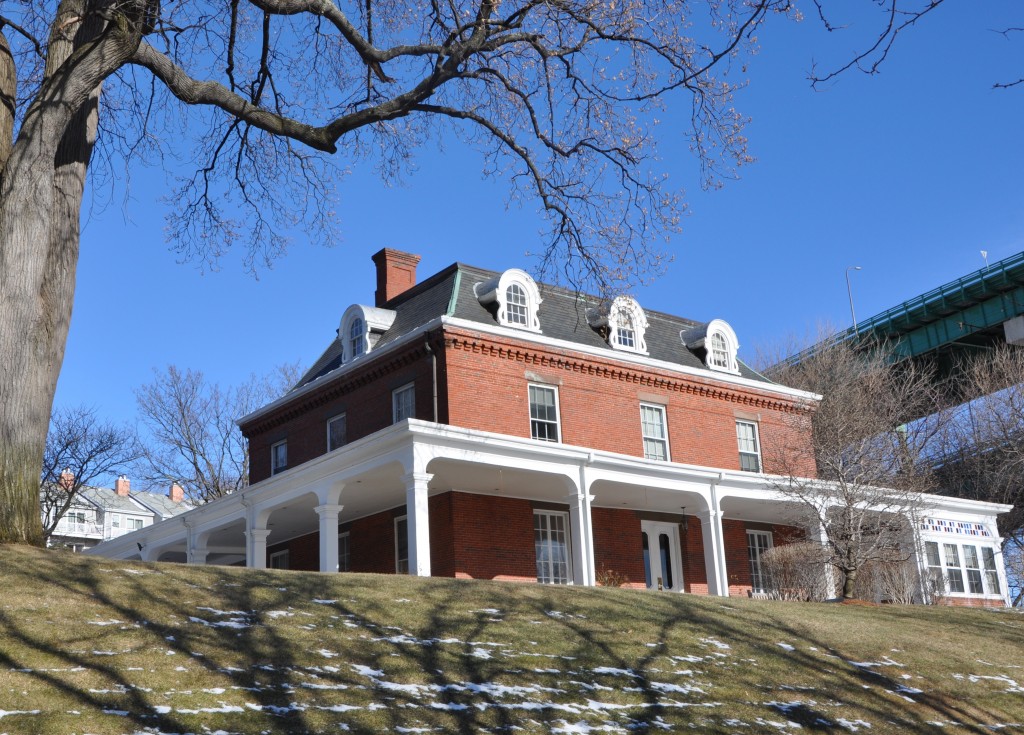 Among the hospital's more famous patients were Presidents John Quincy Adams and John F. Kennedy. The hospital was closed in 1974, and the buildings on the property were subsequently converted into condominiums. The excess land was converted into a park, known today as the Mary O'Malley park.  The photo below is a view of the ground of the naval hospital as seen from the inner Boston Harbor: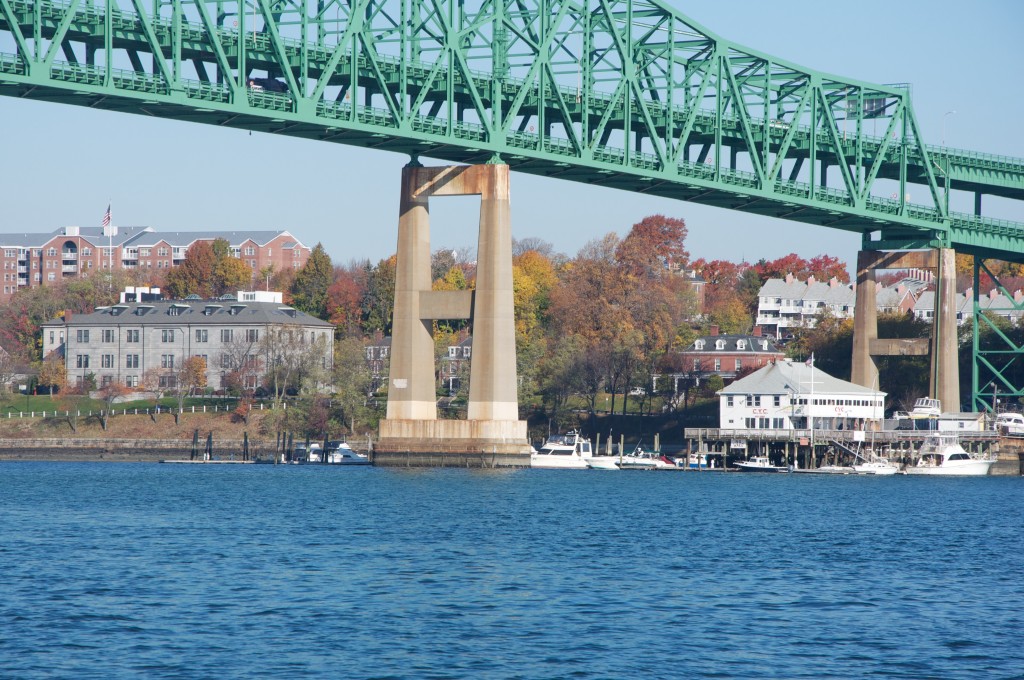 A view from the grounds of the Naval Hospital: Positioned on the Mystic River, the park offers and good view of the Tobin Bridge and the Boston City Skyline. Across the river, there is a large dock which accommodates some of the largest ships coming into the inner harbor. It is here that a small body of water called the island end river extends inland from the Mystic- it accommodates a the Admiral's Hill Marina. Note the granite blocks in the foreground which solidify the structure of the waterfront park. They are similar to those used in the construction of the main hospital buildings.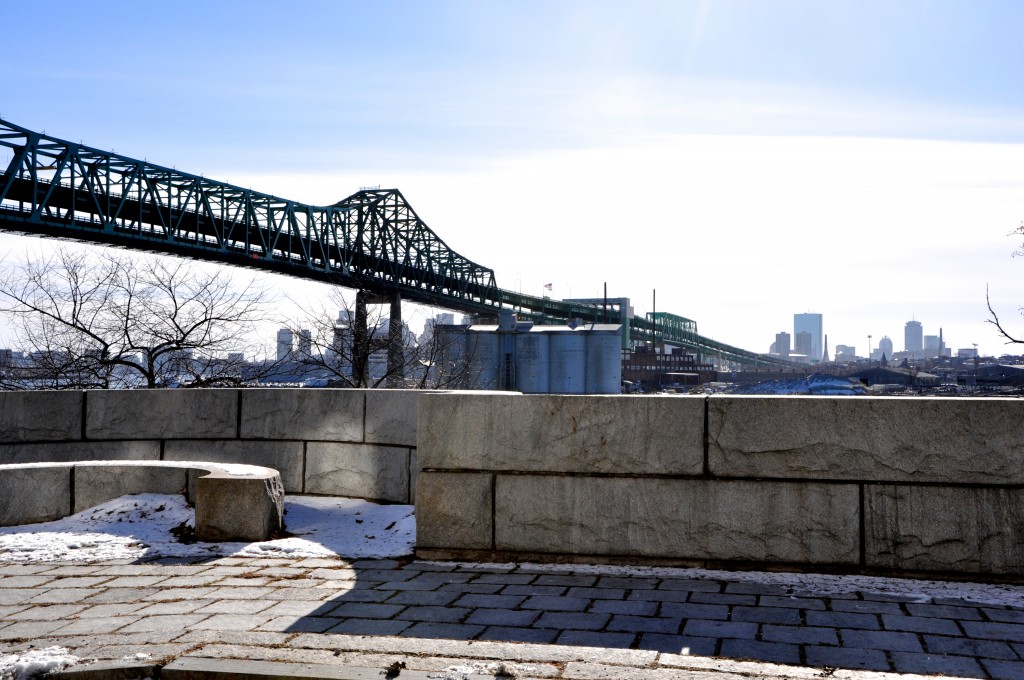 Access to the park is through Commandants Way in Chelsea, which is off the first exit northbound from Route 1.