Standing 790 feet tall over Boston, the Hancock Tower is Boston's tallest building. Its old top floor observatory, closed more than a decade ago, was one of the best places to take in the view of the city and harbor from far above. Here are a few photos taken around the year 2000 of the city of Boston from the Hancock Tower's 60th floor observatory.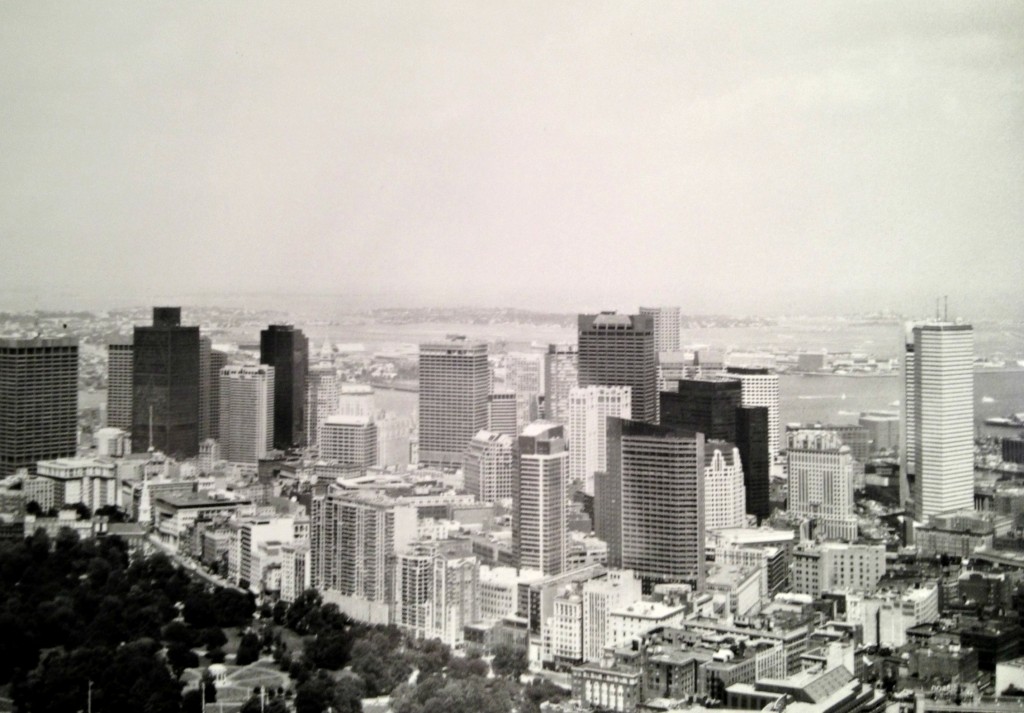 While the view has not changed much in the past decade, there are some notable structures that were not yet built in the photos, such as 33 Arch St, the high rise tower that was completed around 2005. Below is a photo of the view looking Northeast, with the Charles, The Hatch Shell and Storrow Drive clearly visible. In the distance, one can see the Zakim Bridge, under construction but not yet opened: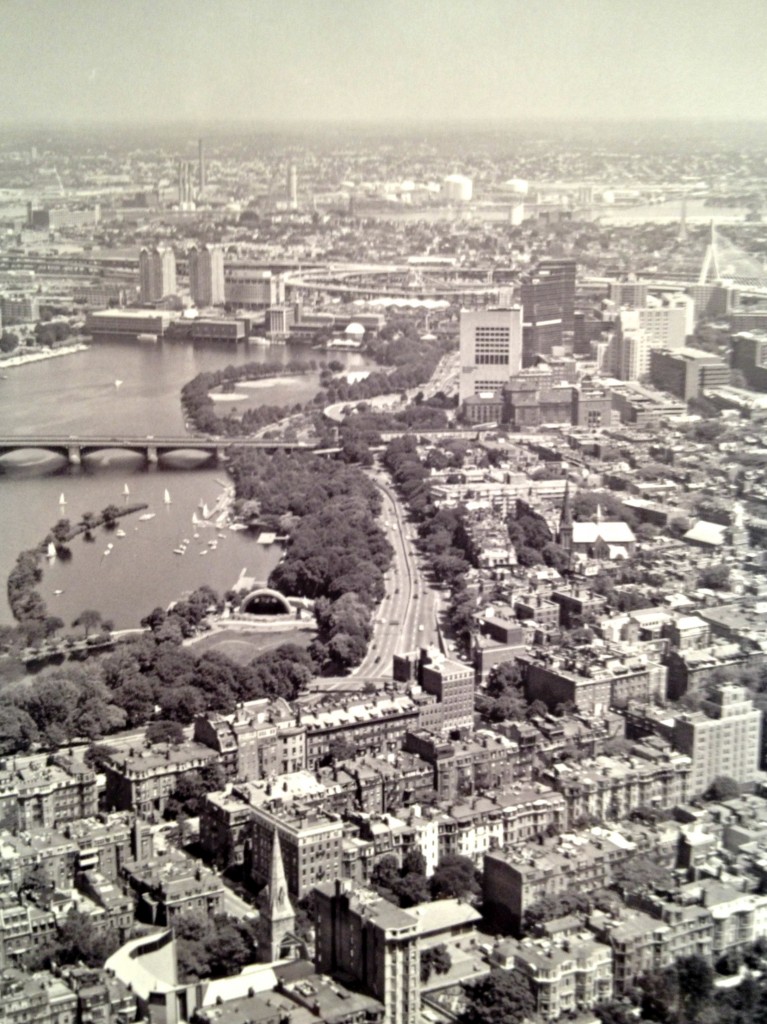 Looking Southeast there is a good view of the financial district, the South Station area, the harbor and Logan Airport. Some notable high rise buildings that exist today are not present, including 1 Lincoln St (completed 2013). and 280 Congress St (completed 2010).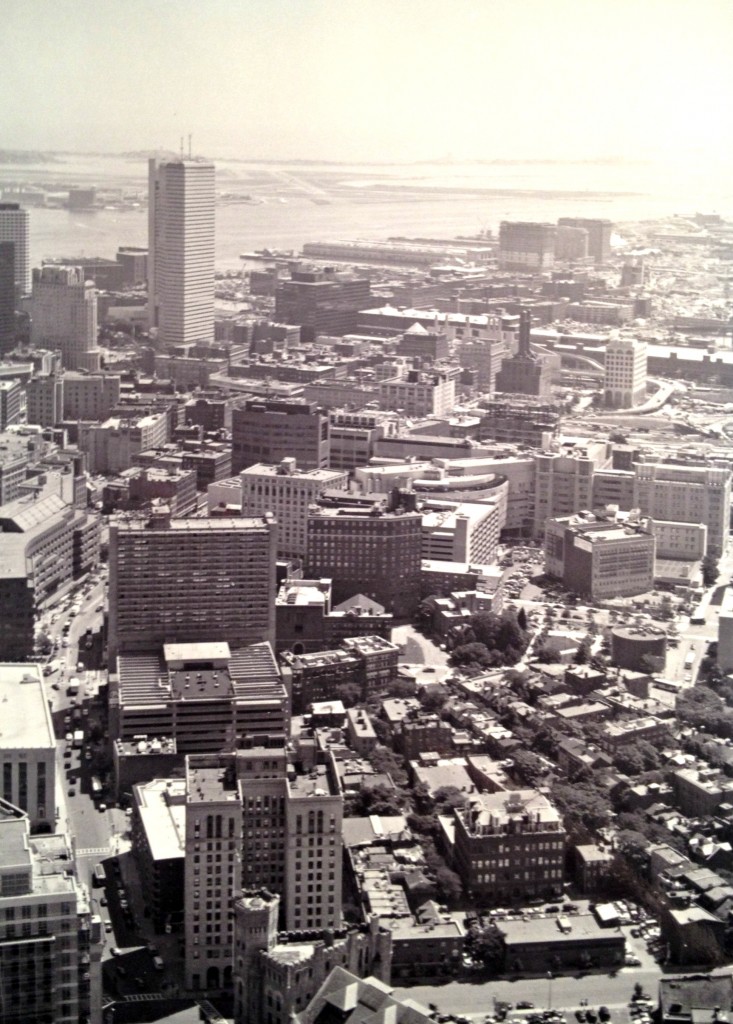 A closer, zoomed in view of the South Station Area. Note the building that is now the Ritz-Carlton Hotel and Residences under construction in the foreground. One can clearly see the runways of Logan Airport across the harbor, and the town of Winthrop in the distance: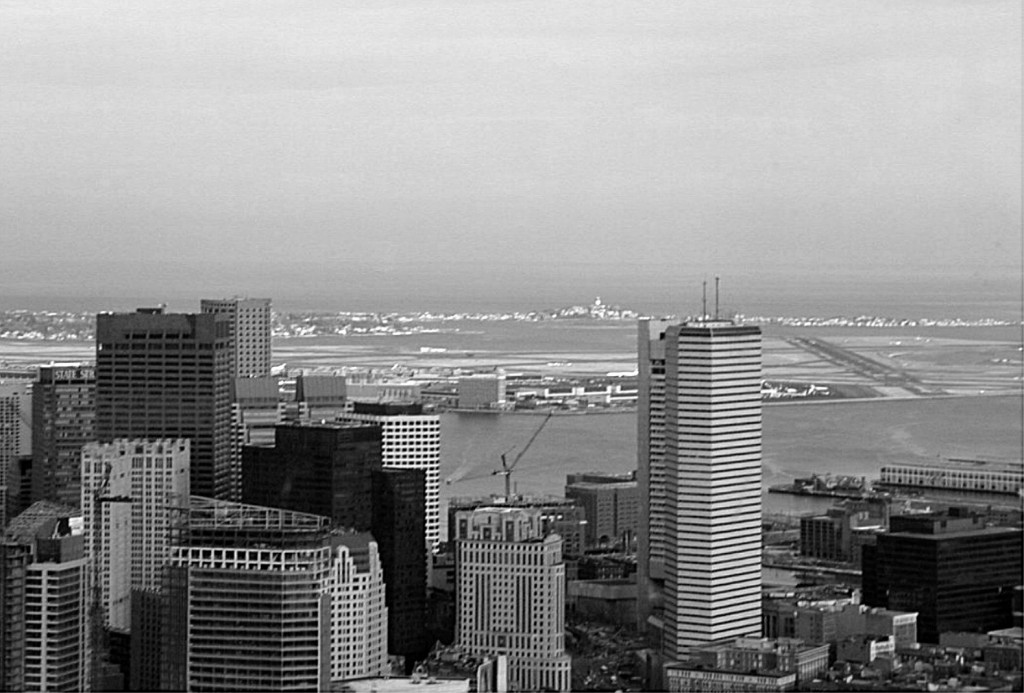 Some folks look out the window at the observatory. Note the old informational panels about the USS Constitution, Paul Revere's Historical Home, and Logan Airport among other things: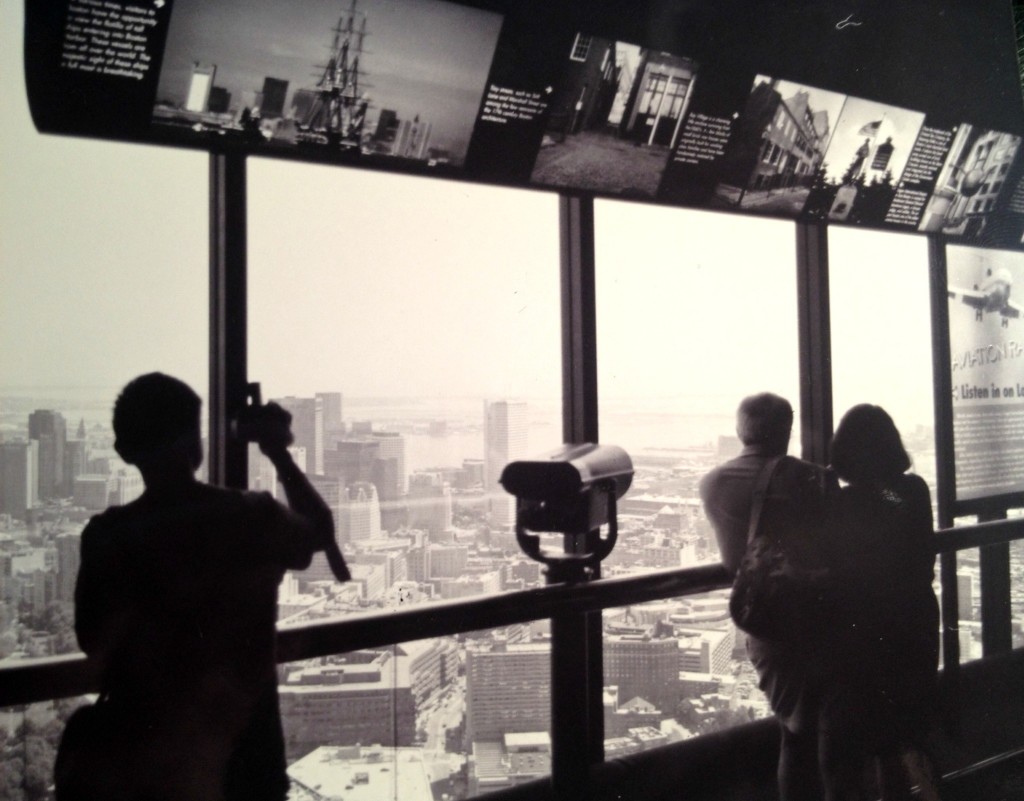 For more of my photos of Boston at the turn of the century (that is the 21st century, not the 20th- I wasn't alive then!) check out some these shots of the central artery.