As one of the oldest structures in Massachusetts, The White-Ellery House stands as a relic of Gloucester's colonial times: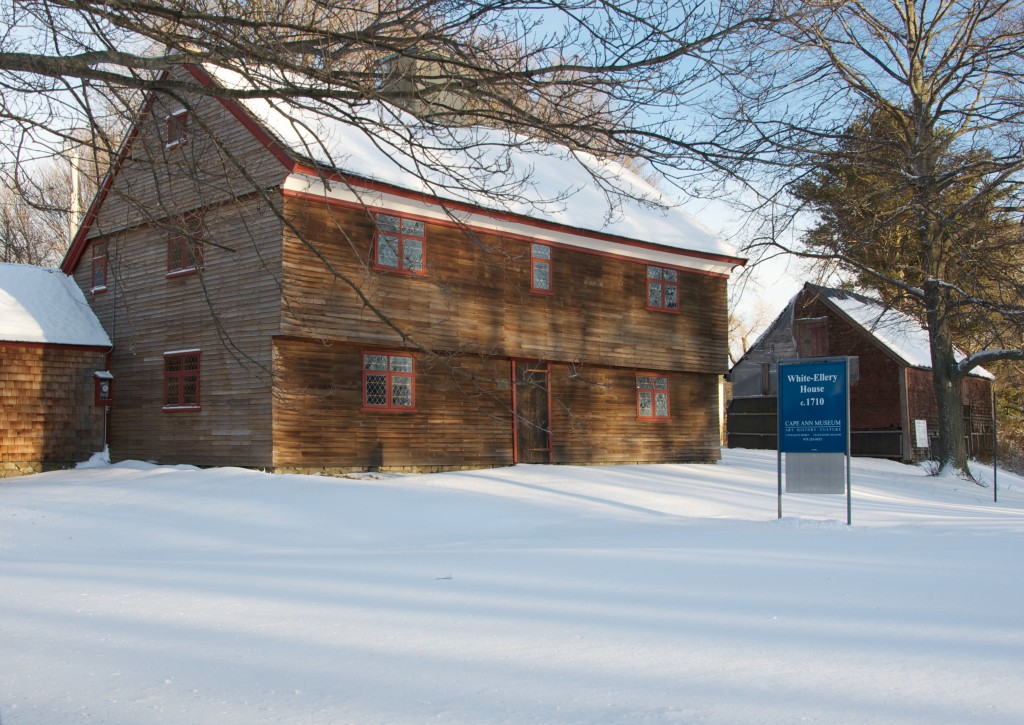 With its protruding, rocky coastline, Cape Ann was naturally spotted early on by European Settlers sailing from the East. Captain John Smith was the first confirmed European to spot Cape Ann in 1614, giving the name "Turk's Head" to the three small islands-Thacher, Milk and Straitsmouth-lying just offshore. The first settlement on Gloucester occurred in 1623, pre-dating Salem by three years.
Built in 1710, The White-Ellery house was located near what was Gloucester's town center. The house is named for the Reverend John White, the first owner of the house and minister of Gloucester, as well as Captain William Ellery, who purchased the house in 1740. While the site of the original 1623 settlement of Cape Ann was near Stage Fort Park in Gloucester Harbor, the permanent town center where the White-Ellery house is located was later built on the Eastern bank of the Annisquam river near some marsh lands. This area is close to the present day Grant's Circle, and the bascule bridge which facilitates the train's crossing of the Annisquam into Cape Ann. The bridge is pictured below: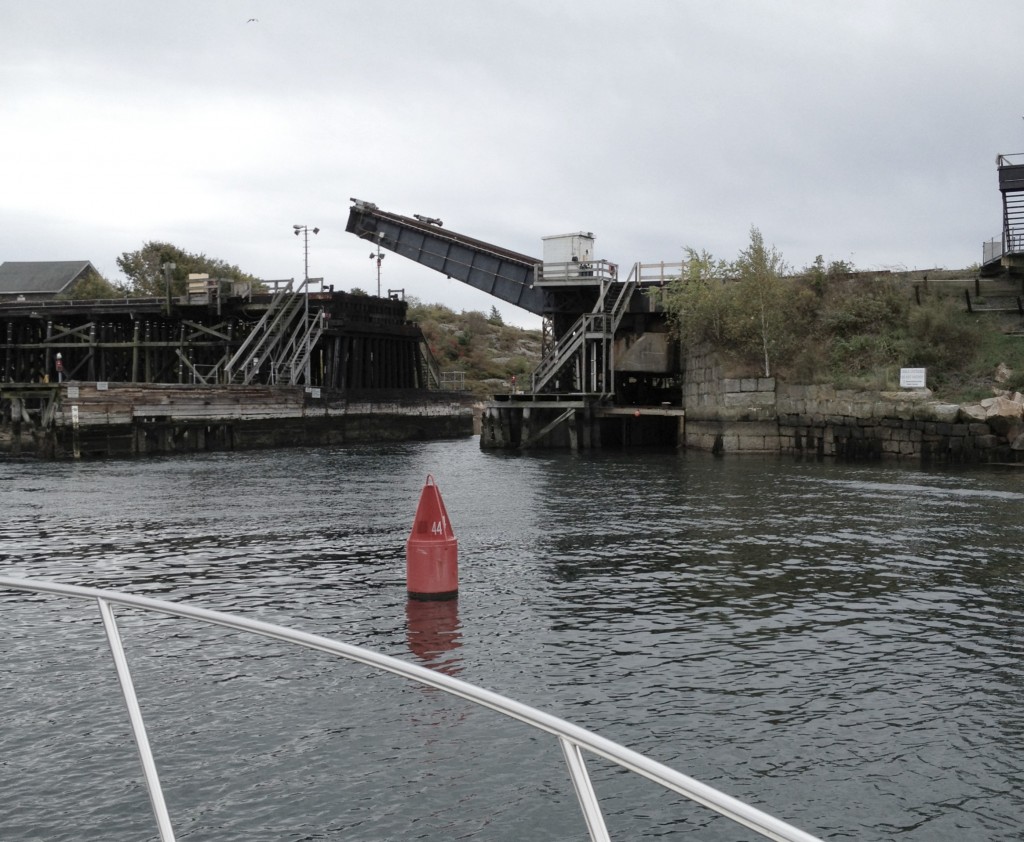 As a major Massachusetts settlement, early Gloucester thrived on its fishing and ocean access. Perhaps most notable was the lighthouses of Thacher Island, which were built in 1771 and used as an aid to navigation for ships approaching Boston Harbor from the Canadian Maritime Provinces or Europe. At first controversial as colonists believed the lights provided more aid to the British than any colonial ship, the lights became subsequently relied on for centuries of mariners approaching Boston. It is said that not long after leaving sight of Sable Island and the South of Nova Scotia, The Twin Lights of Thacher Island and Highland Light in Truro would come into view.
The White-Ellery House on a snowy winter day: