With what seems like the longest New England winter in a decade nearly over, here is a look back some photos of harbors, lighthouses and ocean views that were taken around Massachusetts Bay over the past several icy, cold months. Massachusetts harbors and bays keep working through the cold, although they feel desolate at this time of year.
Harbors: Rockport Harbor from T Wharf on a cold February afternoon. The fishing fleet in this harbor is still active and ready to go: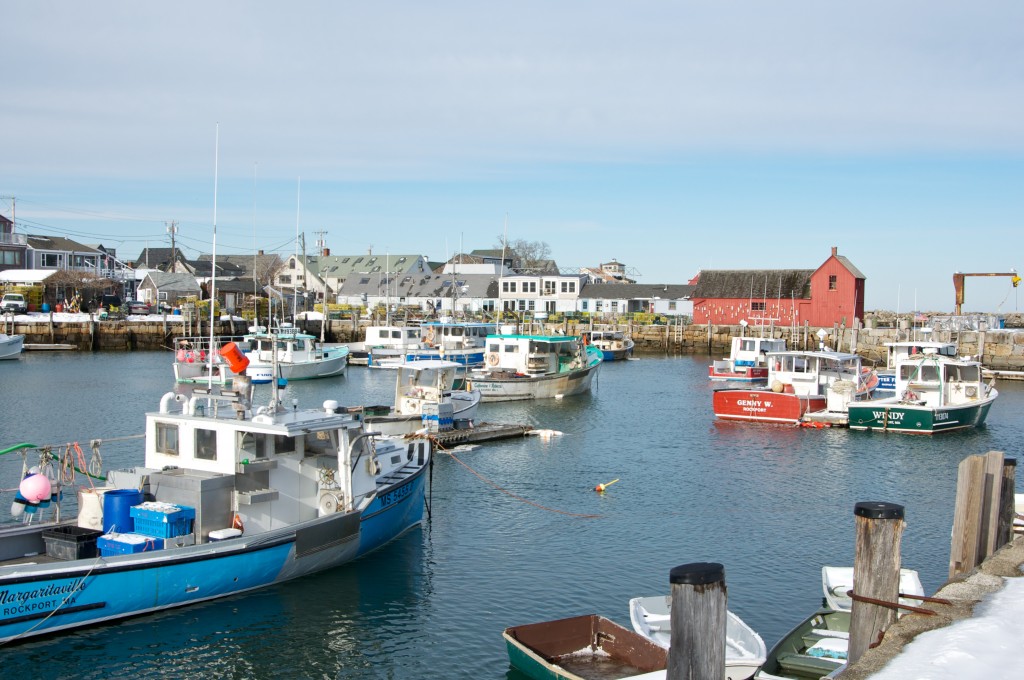 Cohasset harbor on a still winter afternoon. Looking out towards Minot Light, the sandbar of Bassings Beach is visible due to low tide: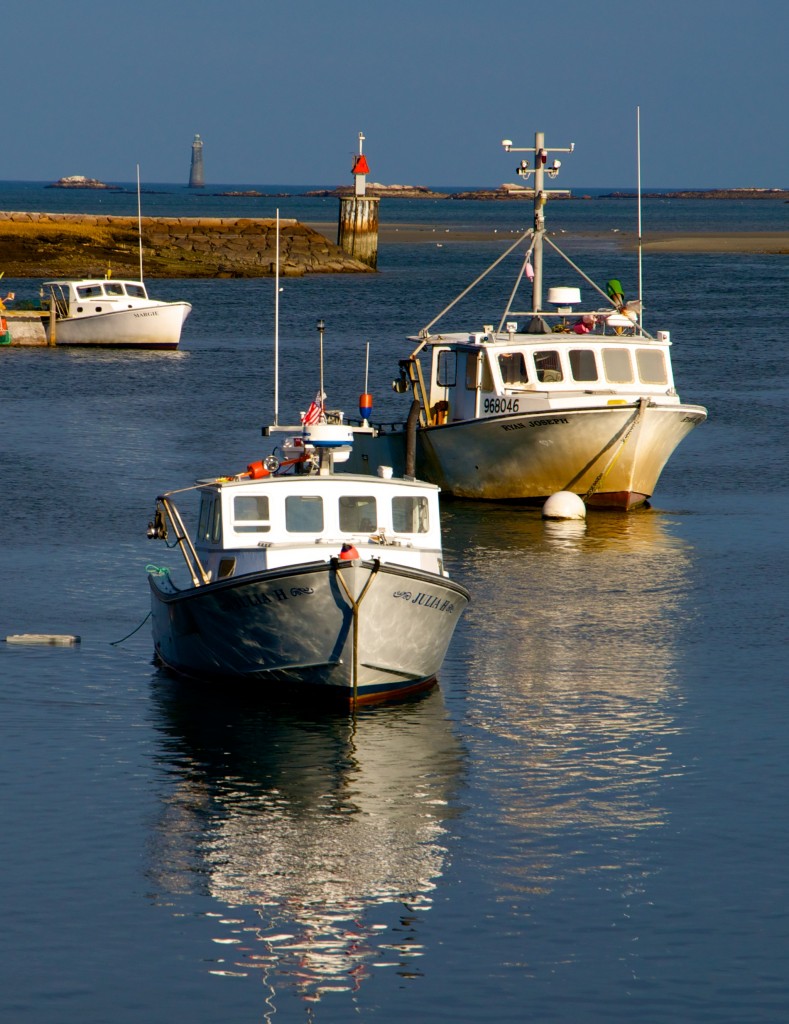 Scituate Harbor on a bitter cold, blue sky afternoon: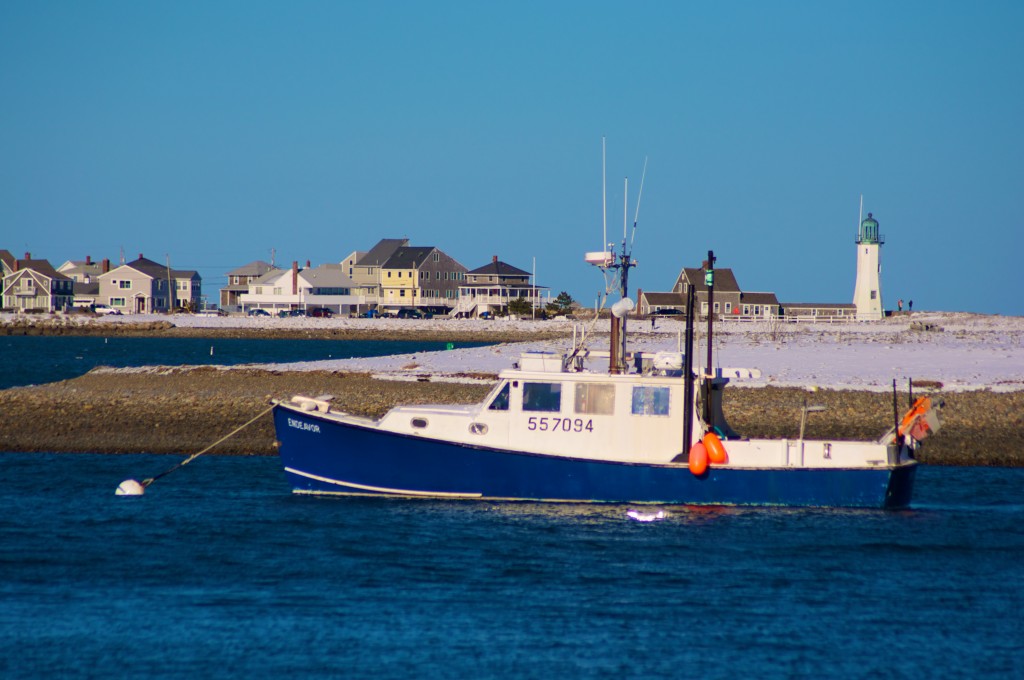 Green Harbor in Marshfield is far more quiet than normal at this time of year: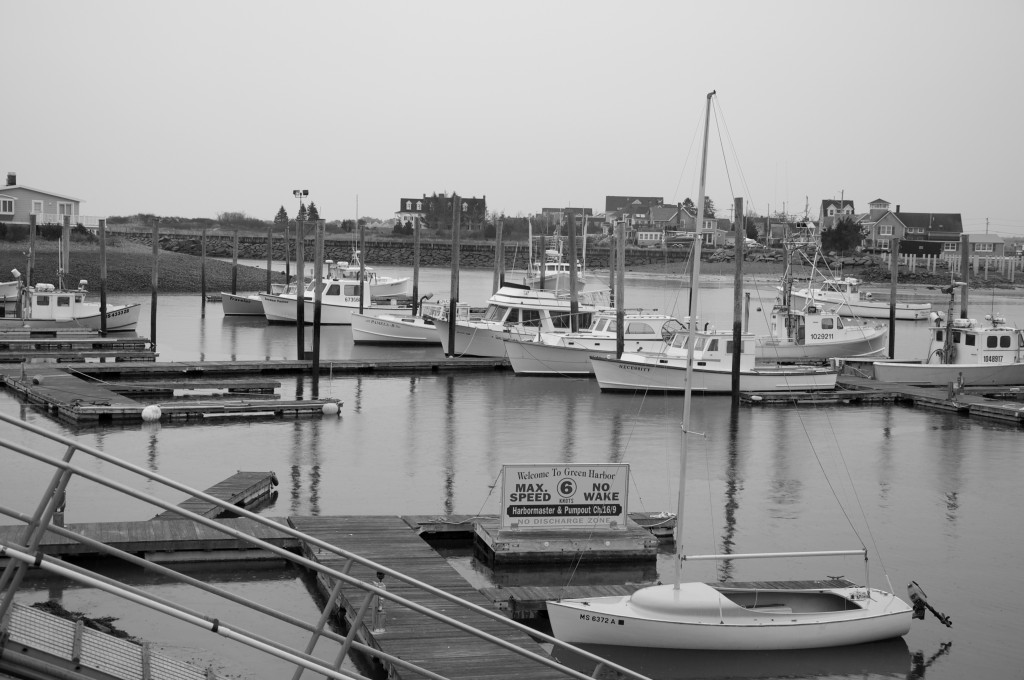 A trawler heading out past Bulter's Flatts in New Bedford on a windy afternoon. This photo is actually from last winter, but I thought it worth including.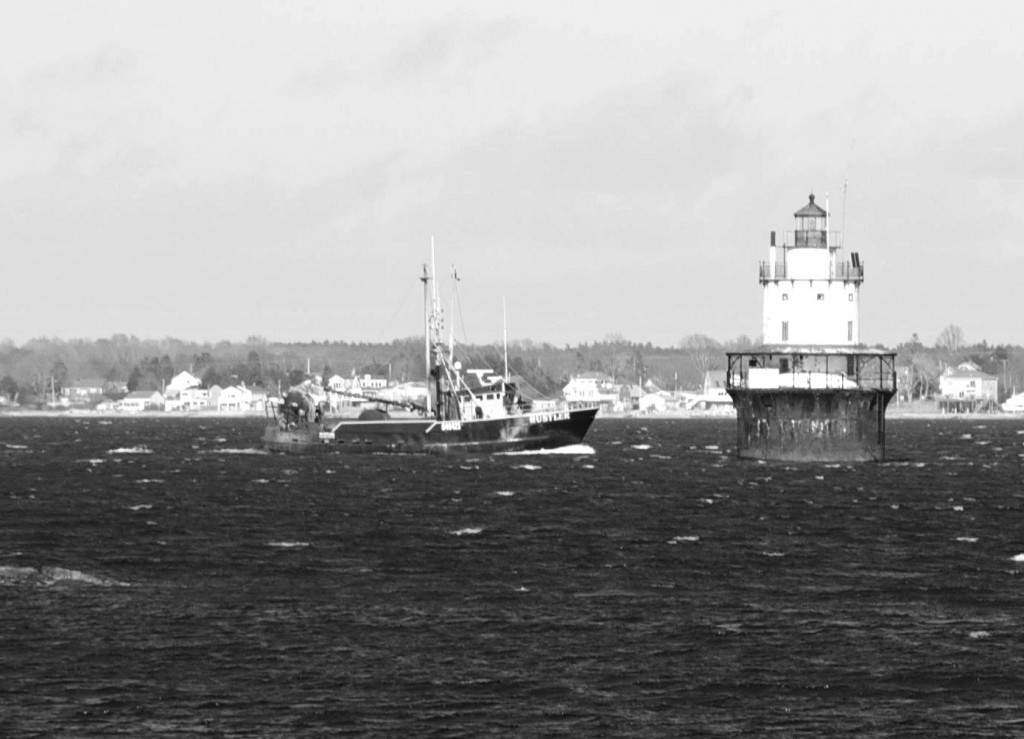 A large container ship gets unloaded in Boston's Reserve Channel on a winter afternoon: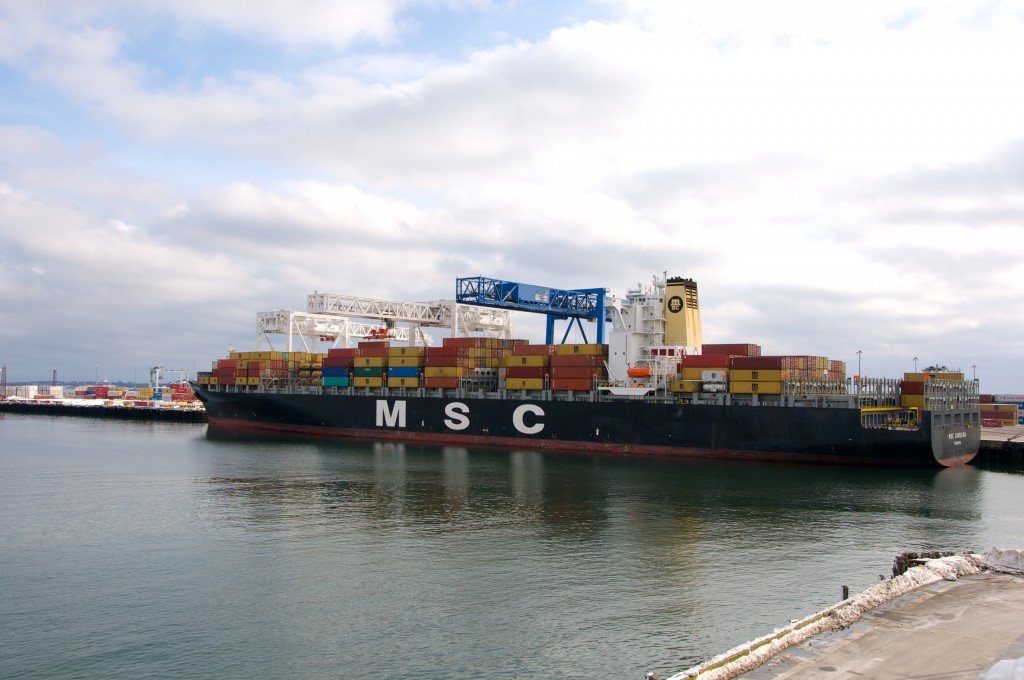 Looking out toward Straitsmouth Island on Cape Ann on a cold, windy afternoon: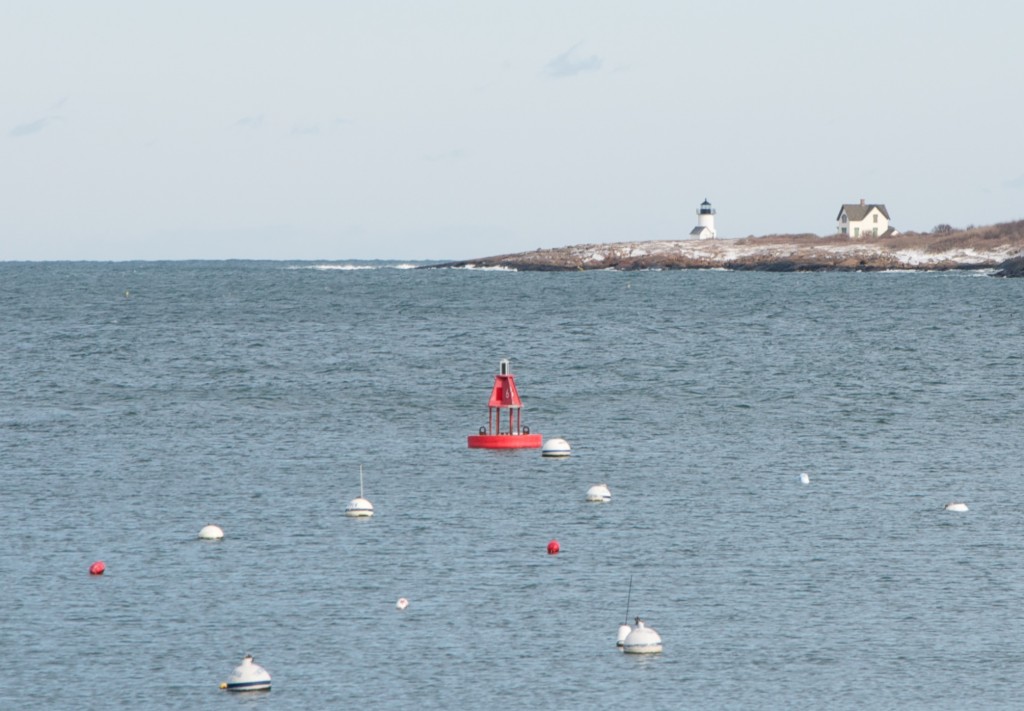 A fishing boat heading out toward the Elizabeth Islands from New Bedford Harbor on a relatively calm winter day: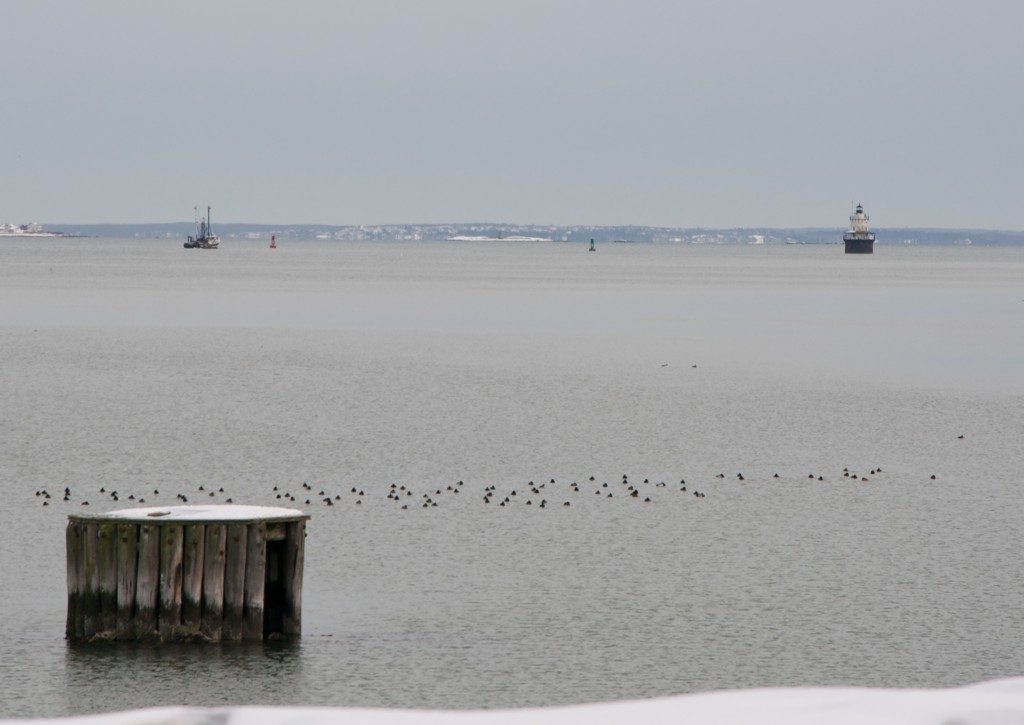 The shelter of Plymouth Harbor in front of Gurnet Point on a cold sunny afternoon: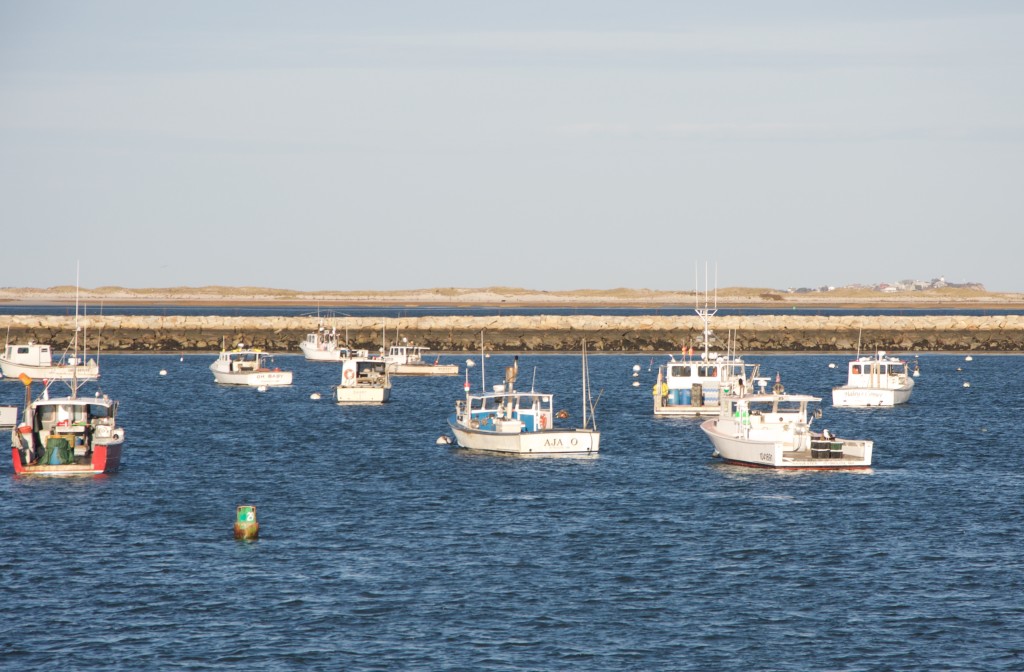 Gloucester's windswept Eastern Point Lighthouse from the Dogbar breakwater: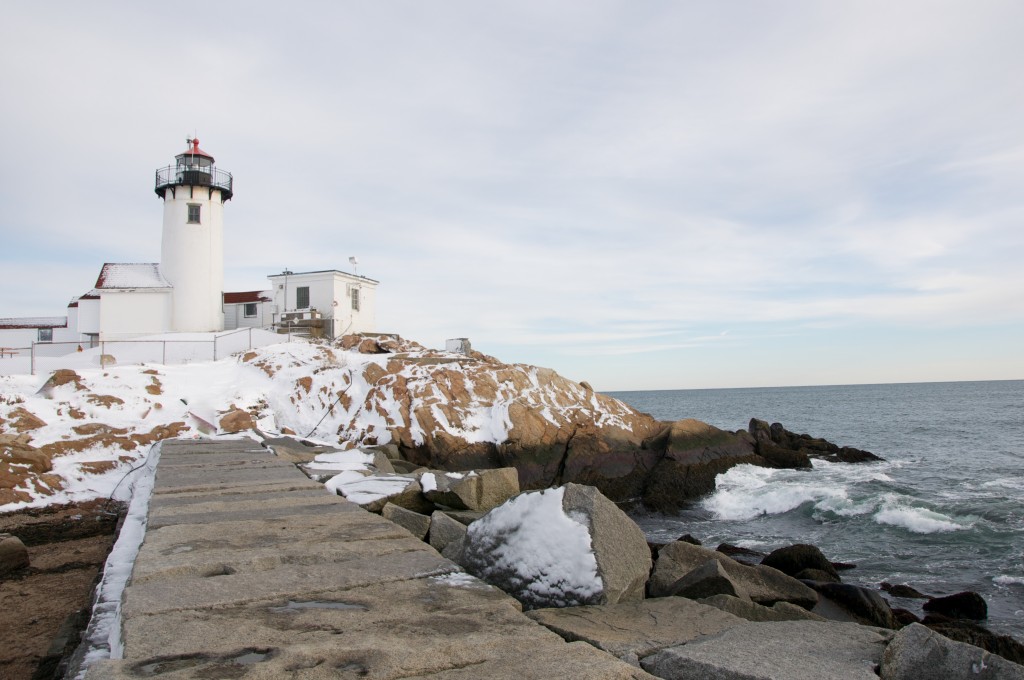 Baker's Island as seen from Willow Park in Salem: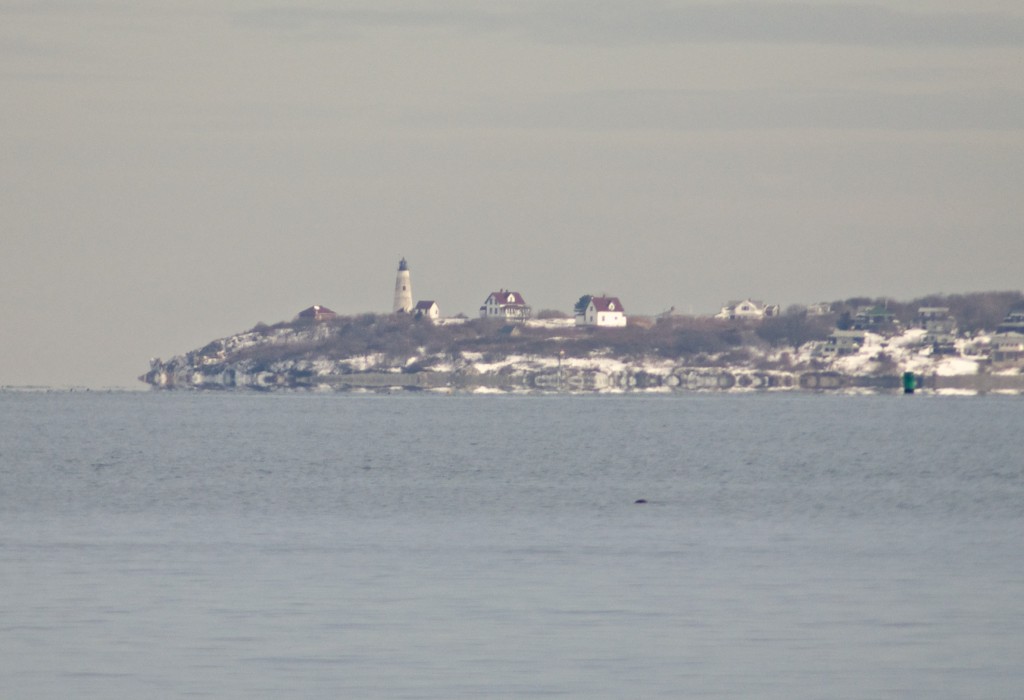 Ice Covered Rocks of Salem Sound in January: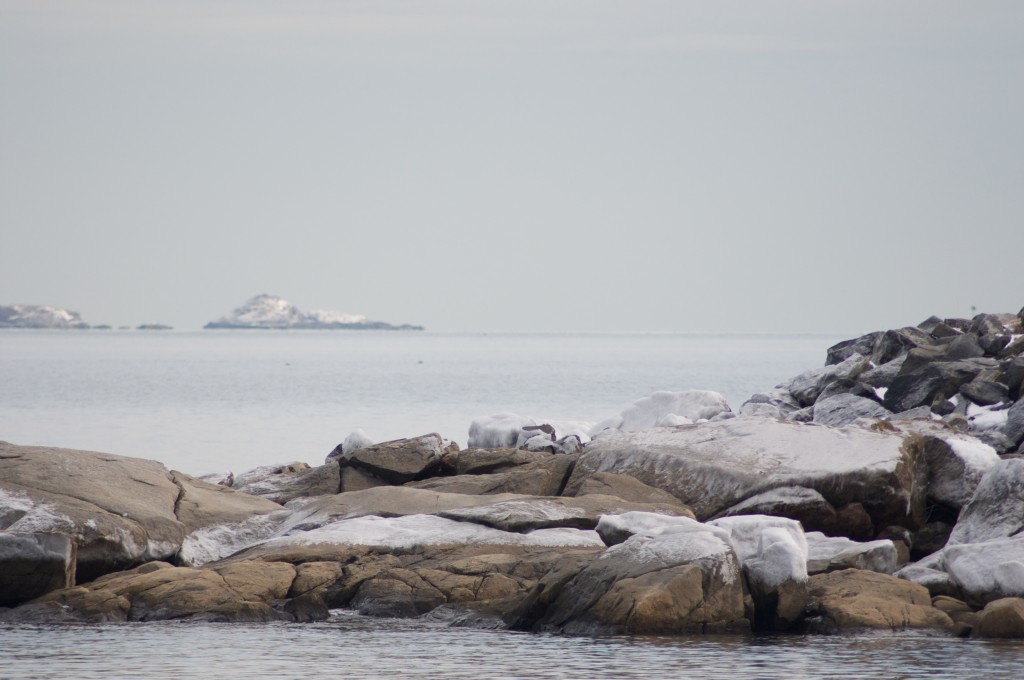 The Light at Derby Wharf, Salem:
Boston Light as seen across Nantasket Roads from Hull during a January storm: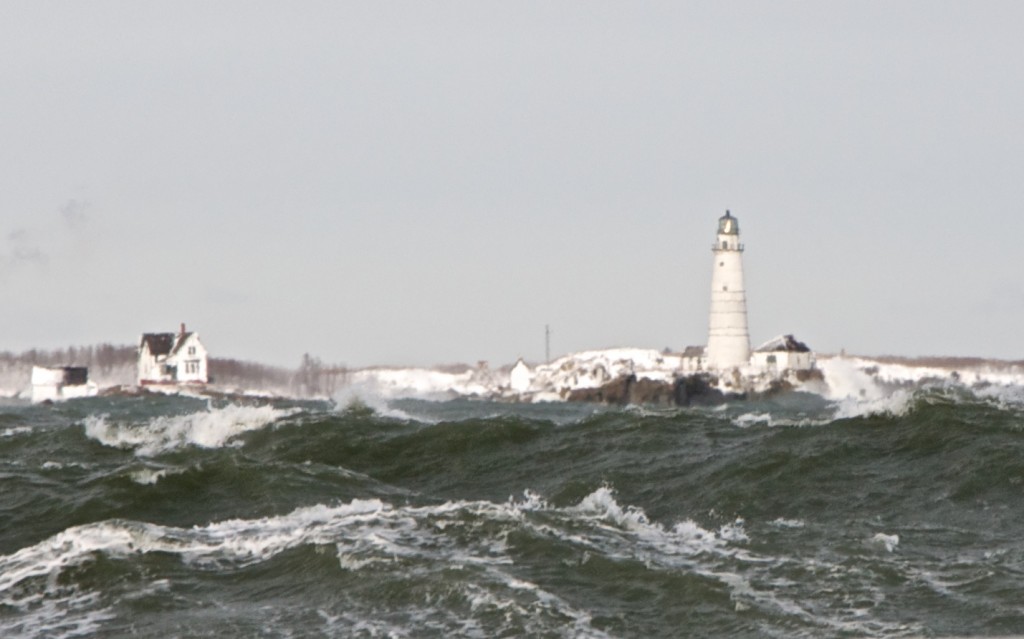 Ice-covered Minot Light following the same January Storm: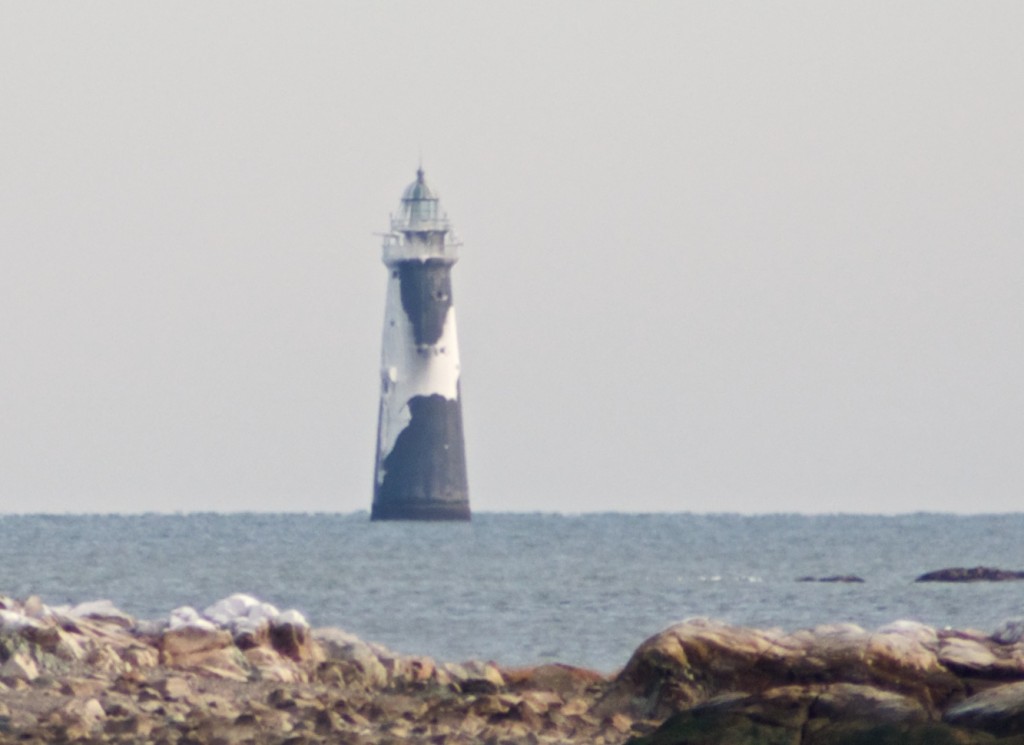 Scituate Light at the end of Scituate Harbor on a cold day: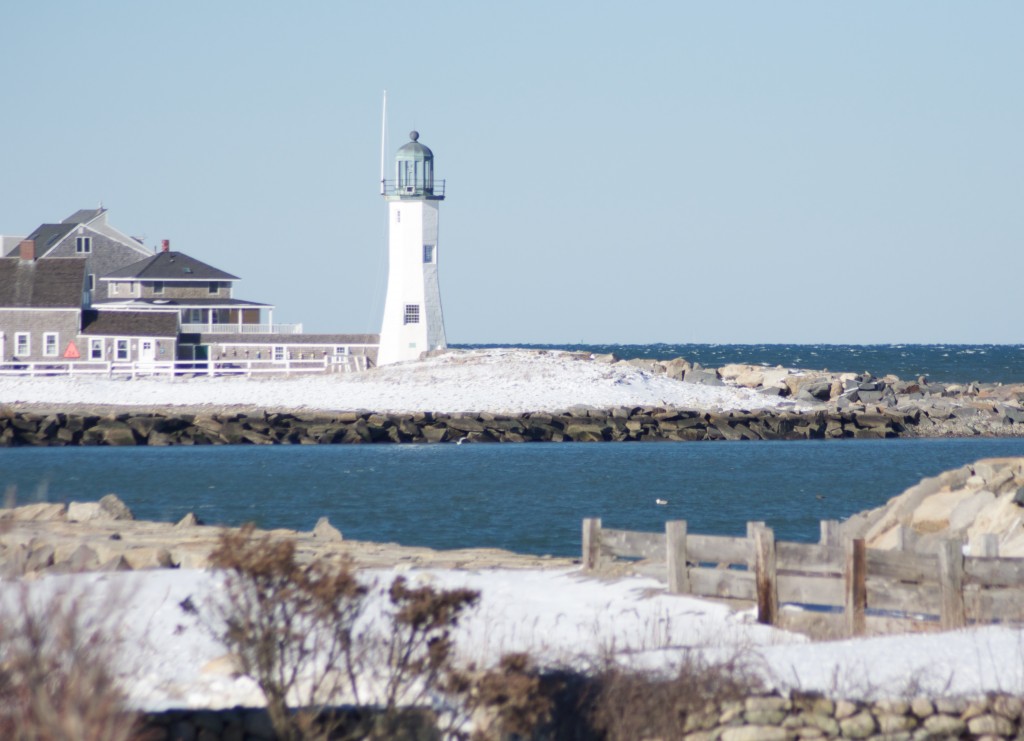 The Bristol Coast: A view of Bird Island Light and Cleveland Ledge in the background as seen from Marion on a winter day. Bird Island lies relatively close to the southern end of the Peninsula, while Cleveland Ledge sits further out in the middle of Buzzard's Bay: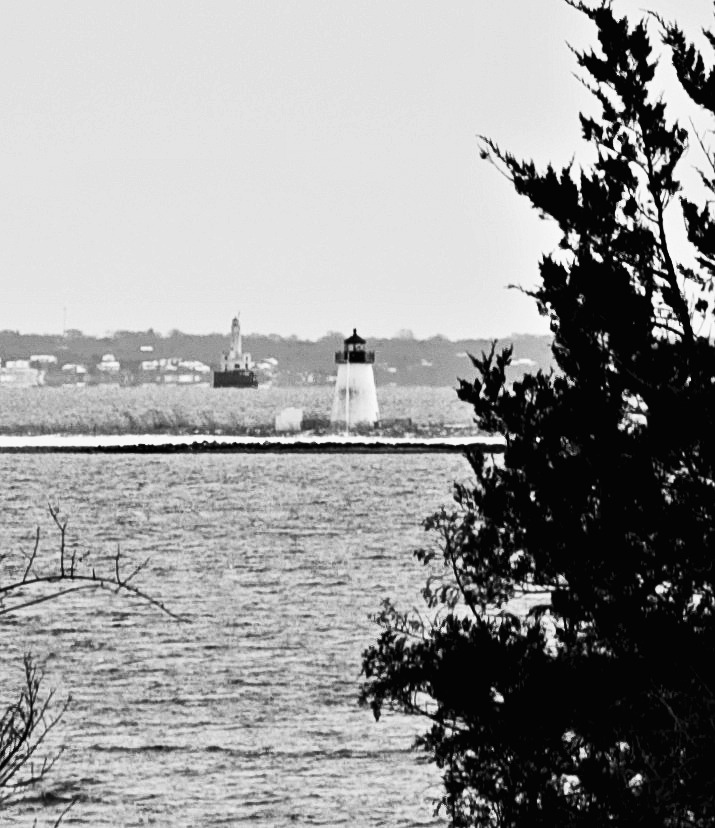 A snow-covered Ned's Point Lighthouse in Mattapoisett, Ma.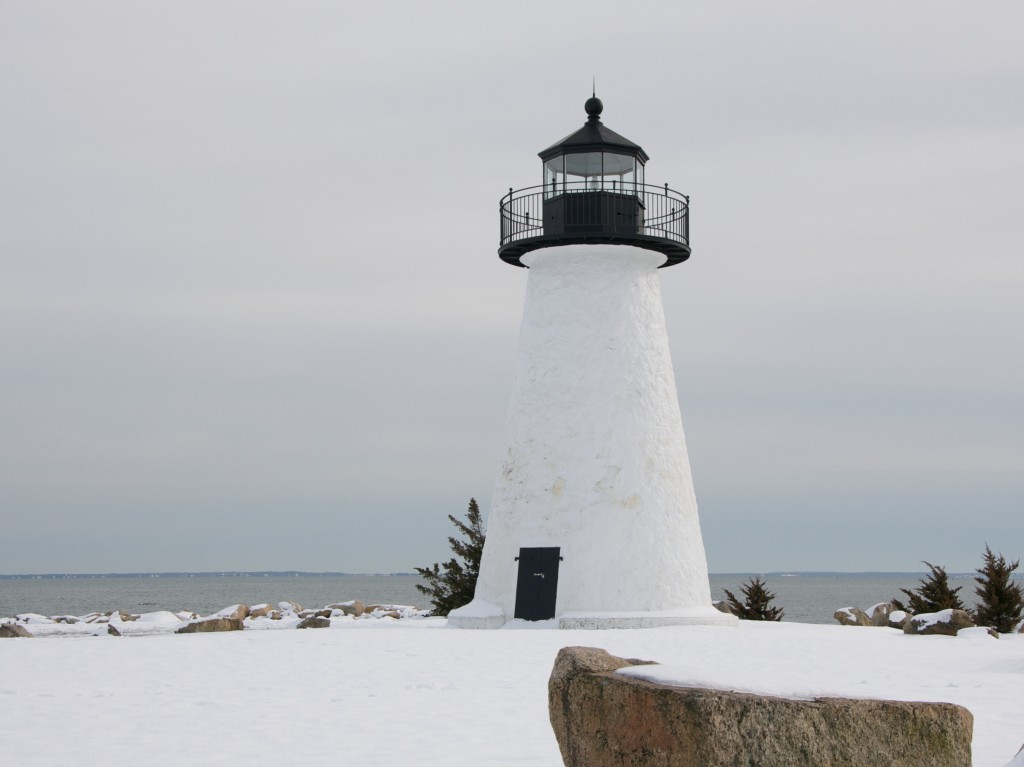 For more views of Winter on the Massachusetts coast, see Winter on Cape Cod. And Martha's Vineyard in the Dead of Winter.