Marshfield's Winslow House, located just a walking distance from Green Harbor, was a notable part of the history of Massachusetts Bay history. It was once the home of the founding family of the town of Marshfield, and remains very well preserved today. The Winslows were decedents of Mayflower passengers, and settled for several generations in this house that they built in 1699: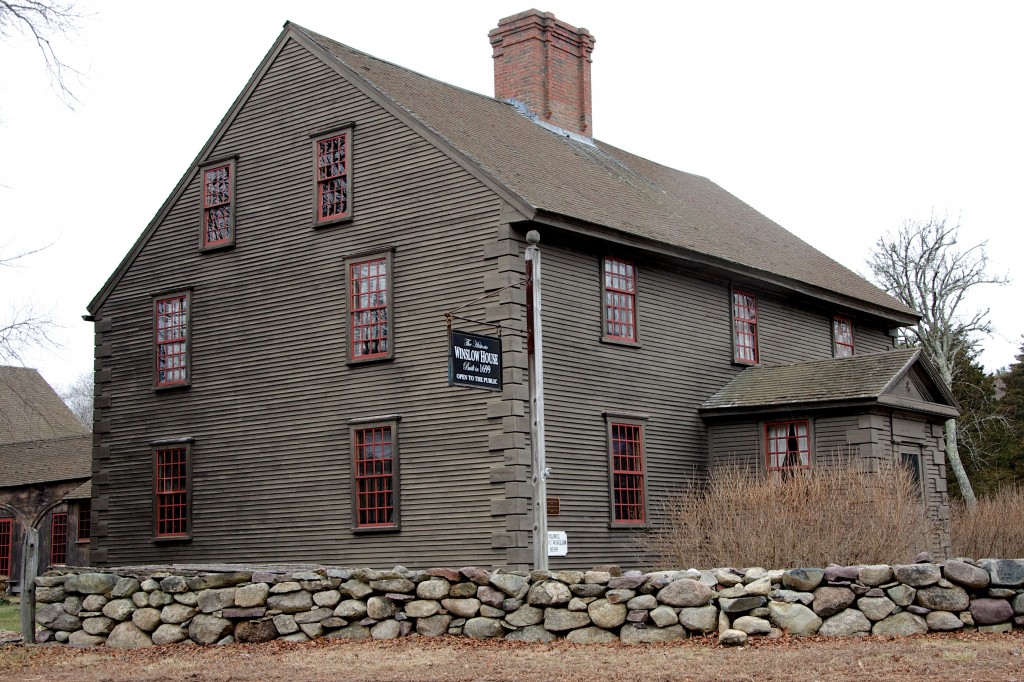 Marshfield's importance to the early days of the Massachusetts Bay colony emerged from not only its water access and proximity to Plymouth Bay, but also its rivers. The area of the town contains both the North River and South River (the latter being the outlet to ocean until being reshaped in the Portland Gale of 1898). These rivers provided passageways inland and were later major centers of ship building. Today, the town has a large historic district with many well preserved buildings.
The house is open to the public as a museum for the season starting in May. It has a very good website which describes the history of the house and notable members of Winslow Family, who were for several generations prominent figures in Colonial America: From Judge Issac Winslow, Grandson of a Mayflower Passenger, and General John Winslow, who was a loyalist British Army officer prior to the outbreak of the American Revolution, and was noteworthy for leading the Acadian evacuation from Nova Scotia in 1775.