The strange looking structure spanning the Canton River….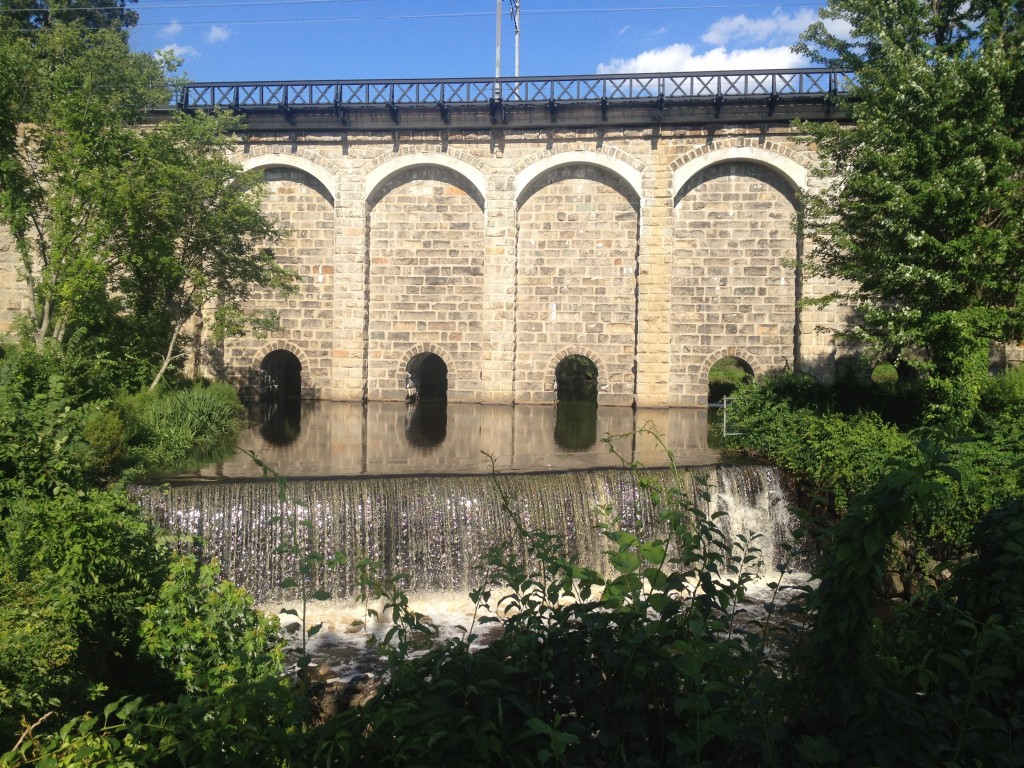 Originally built in 1835 based on an ancient roman architectural design, the Canton Viaduct remains in service today as a bridge supporting Amtrak and commuter rail tracks. In accurately emulating the original design, the bridge is extremely strong- nobody knows how much weight it might actually be able to support. Yet, it allows a massive locomotive to traverse above while still not inhibiting the flow of the Canton River, a tributary of the Neponset River. The design was so sophisticated for its time that it was said that during the construction of The Moscow-St.Petersburg railroad, Tsar Nicholas sent his engineers to study the Canton Viaduct for use of its design.
The structure is quite logically suited to this tributary location. The town of Canton was incidentally named for the (perhaps not widely held) late 18th century belief that its location was on the exact opposite side of the earth from Canton, China, which was a popular New England trading port at the time. Its location connected it to the sea via the small Canton River which flows into the Neponset just to the Northwest of the town. The viaduct allowed the heavy trains of the Boston and Providence railroad to fly overhead while permitting the controlled flow of water to to continue to factories and mills located just upstream. A spectacular photo of the viaduct and industry located upstream can be seen here. Today, the Canton Viaduct continues to provide its important role, and like the town, it still holds its name, although we know that the theory of its antipodal proximity to Canton, China was off by several thousand miles to the North of its actual location.
 A clear reflection of the structure from the river's pool on its upstream side below. Quite a gaggle of geese are known to gather here: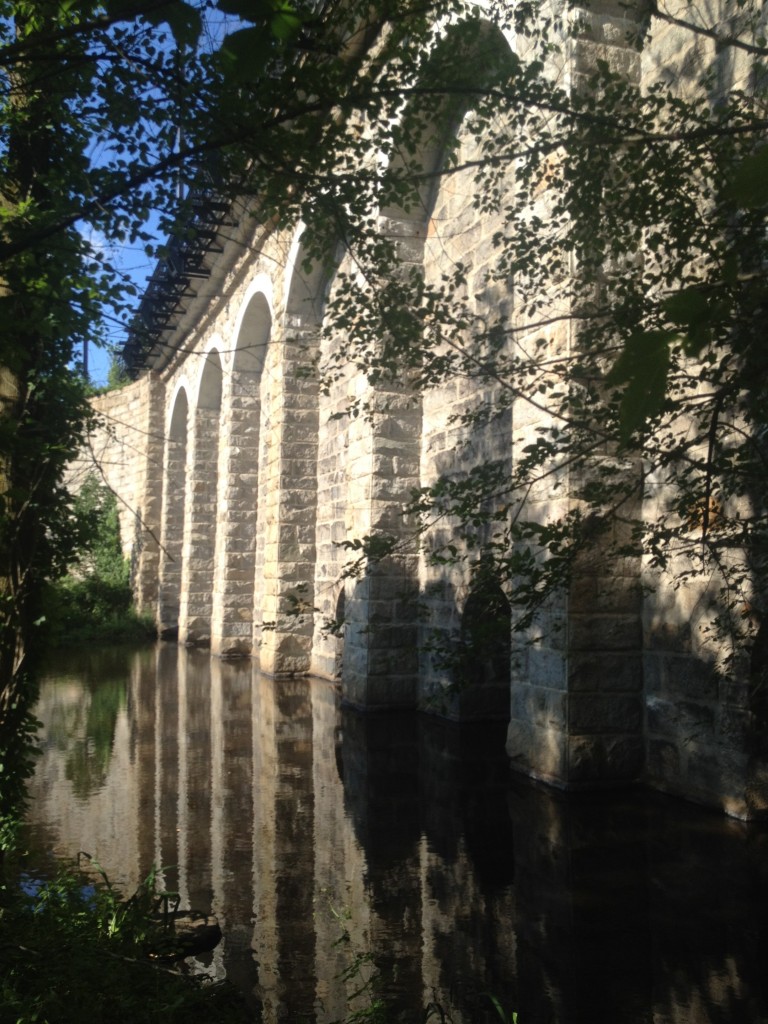 Looking up the large wall of the Canton Viaduct to see the rail tracks above: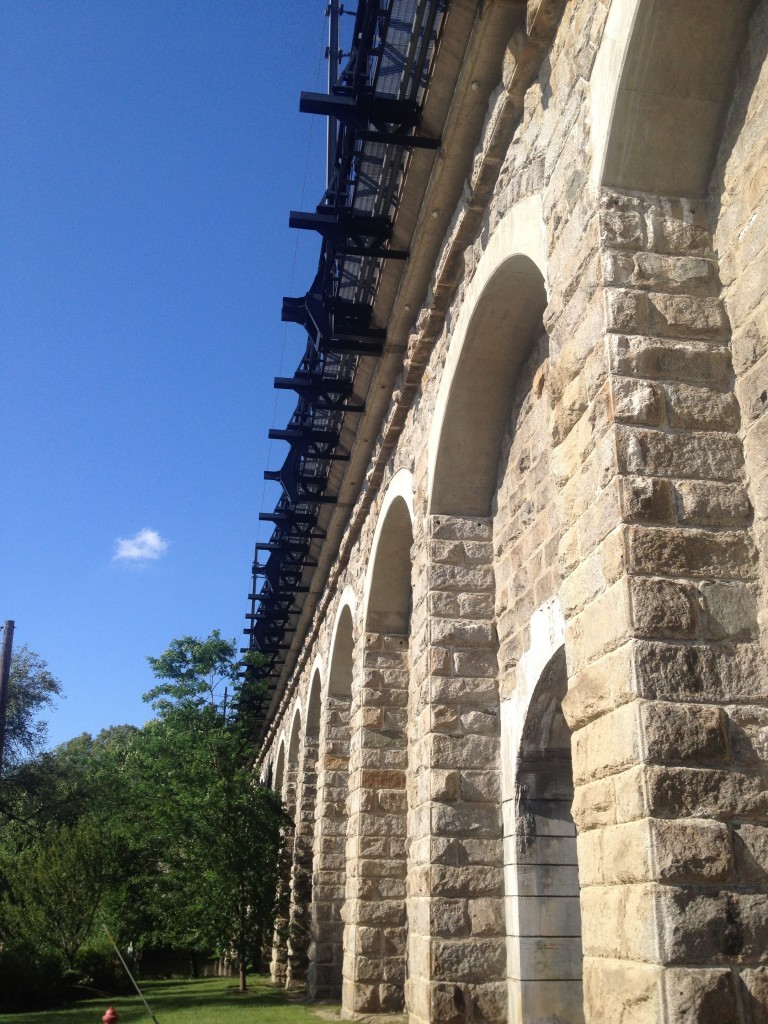 The inner stone arches of the viaduct, which also open for automobile access as a main road runs through the viaduct. The viaduct is built from granite extracted from a nearby quarry, which now lies within the Borderland State Park in the town of Easton: