There are few places along the coast of New England where a river with the size and force of the Merrimack flows into the ocean. This great discharge, said to be over 7,000 cubic feet per second, often creates huge breakers at the river's mouth as it smashes into oncoming swells. During a storms, this effect creates mega waves- some of the largest on the East Coast, which are used by the Coast Guard for heavy surf training.
Newburyport's rear range light: The lighthouse is located in the center of town on the banks of the Merrimack River, not far from the river's mouth. While the lighthouse is no longer active (it has actually been turned into a restaurant).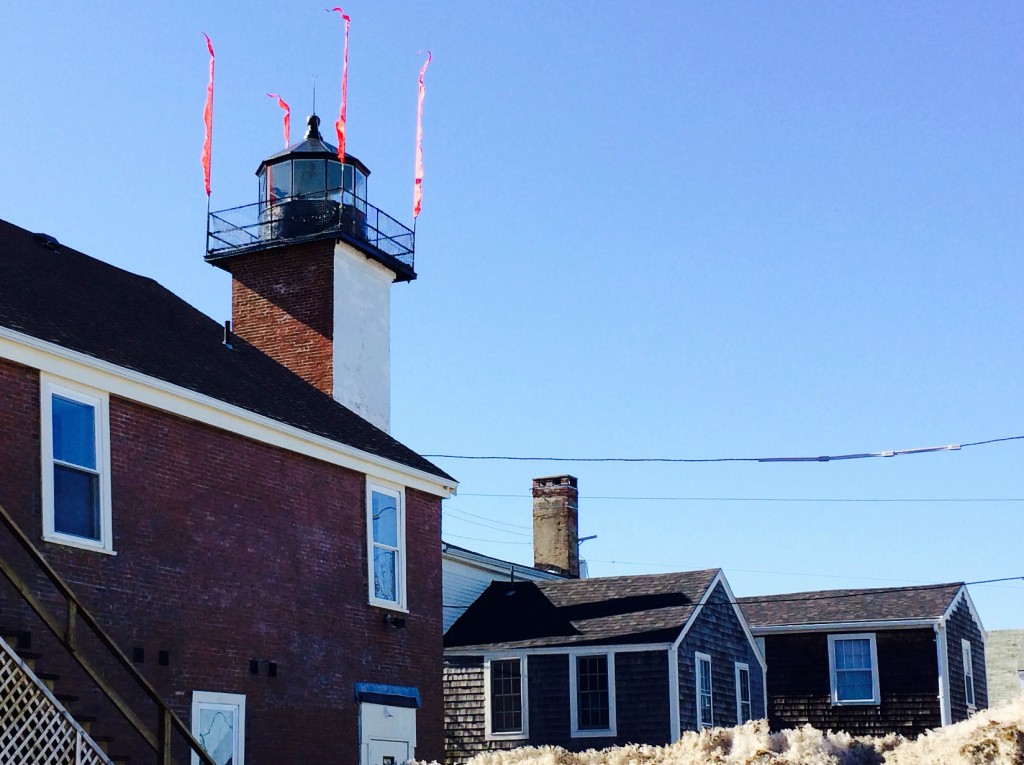 The mouth of the Merrimack: Its significant discharge slams into the oncoming waves of open ocean, creating large breaking swells. On this particular day, there are some small swells in the river, but nothing quite the size of the waves in that Coast Guard video!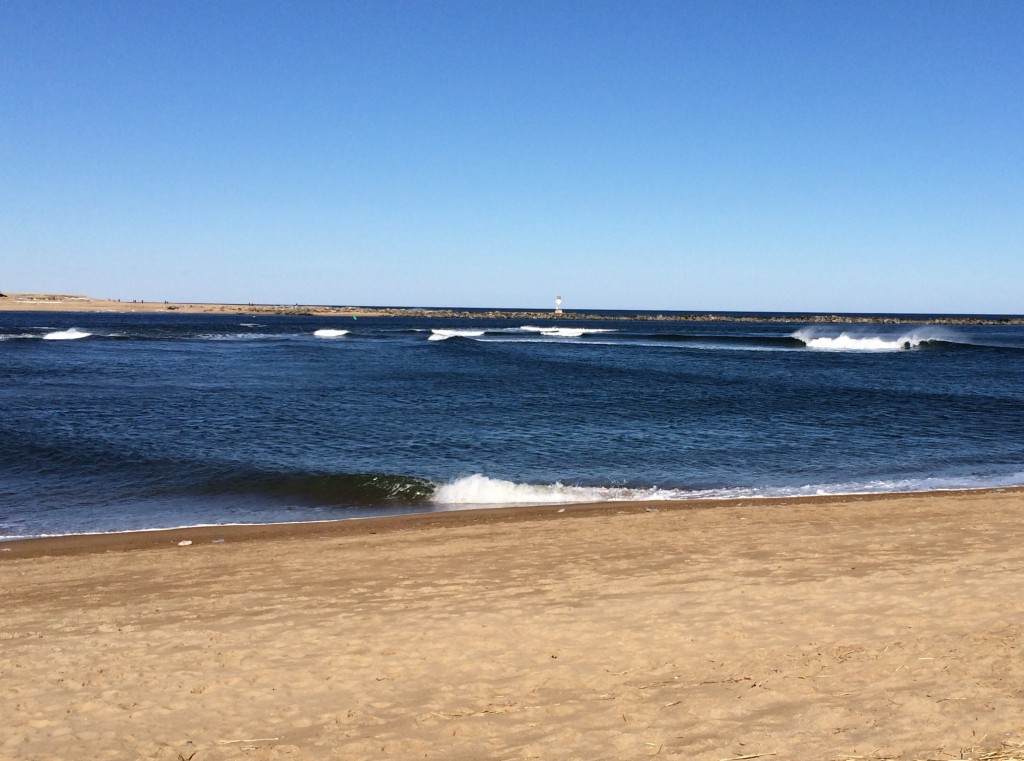 The source of the Merrimack: Like many of the large rivers of Northern New England, the Merrimack originates largely from streams high up in the Appalachians. As its major tributary, the Pemigwasset, carves its way through the White mountains, it gains great volume- particularly in springtime as the the snow and ice capping the mountains begins to melt. The Pemigwasset flows South to meet the Merrimack at Franklin NH, at which point it has just begun to flow down from Lake Winnisquam. However, the Merrimack's tributaries flow from the West and Southwest of the Boston area as well: The Assabet and Sudbury Rivers flow into the Concord, which meets the Merrimack at Lowell, MA.
A chart of Newburyport and the mouth of the Merrimack, showing the entrance to the river from the ocean on the right, and the downtown area on the South Bank to the left. In the middle lies the Joppa Flats, a great area that drains out at low tide. Aside from the possibility of heavy surf at the entrance to the Merrimack, boats approaching need to be aware of constantly shifting sand bars in the area: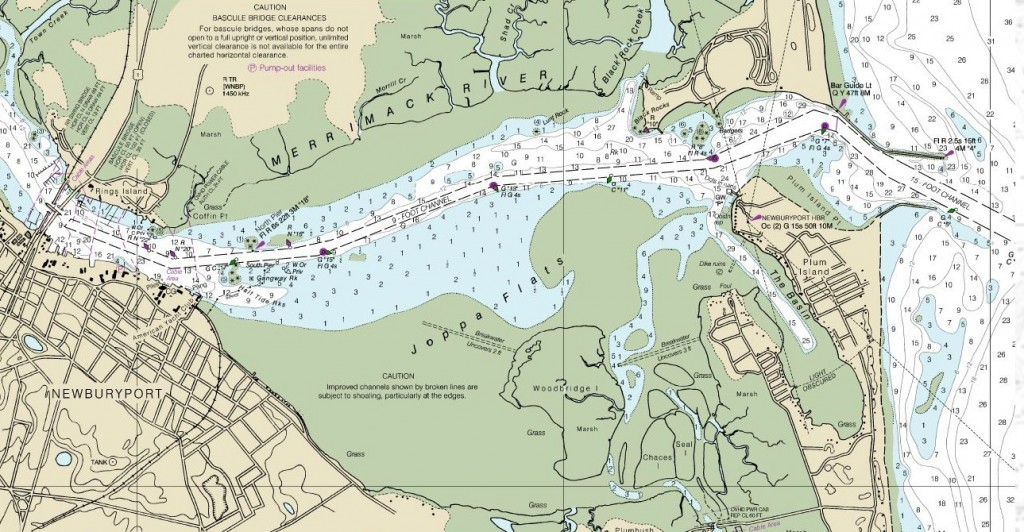 Source: NOAA Nautical Chart. See NOAA.Gov for disclaimer.
Caleb Cushing House: The Merrimack's great width and location close to the ocean made it an ideal port city. Just as the United States was entering the age of global seaborne commerce, the city of Newburyport became a major shipbuilding center and trading port. One notable resident of Newburyport was Caleb Cushing, who was a US Congressman and foreign diplomat to the far East as our countries need for relations with this region was growing. Cushings fine looking house still stands among the many other Federal and Colonial structures in downtown Newburyport.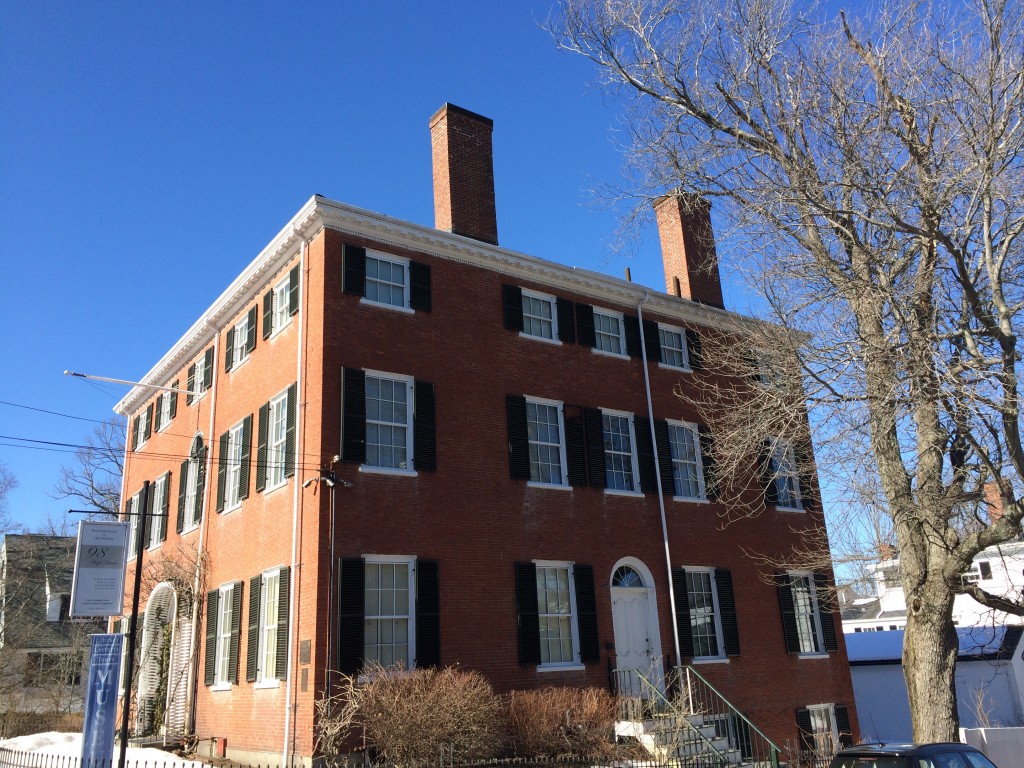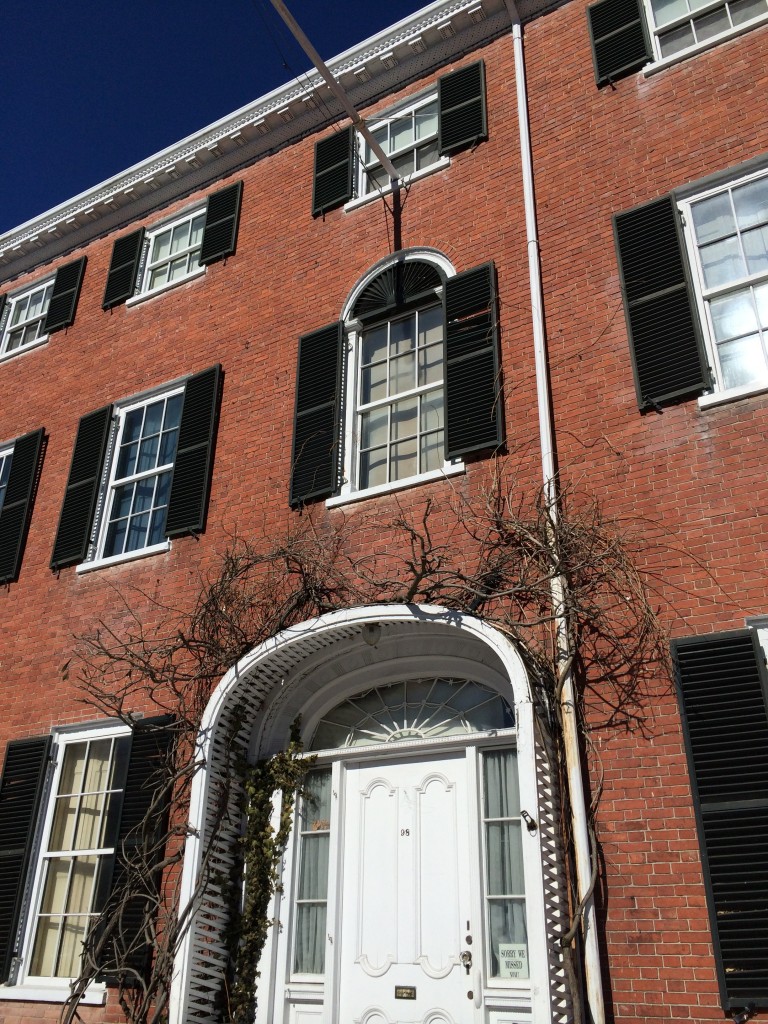 Ice flowing down the Merrimack near its mouth on a bright, late winter day. Watching the ice gives a great perspective of the rapid, swift and powerful flow of this river. In the distance, the large span of the Route 1 Bridge crossing the river is visible: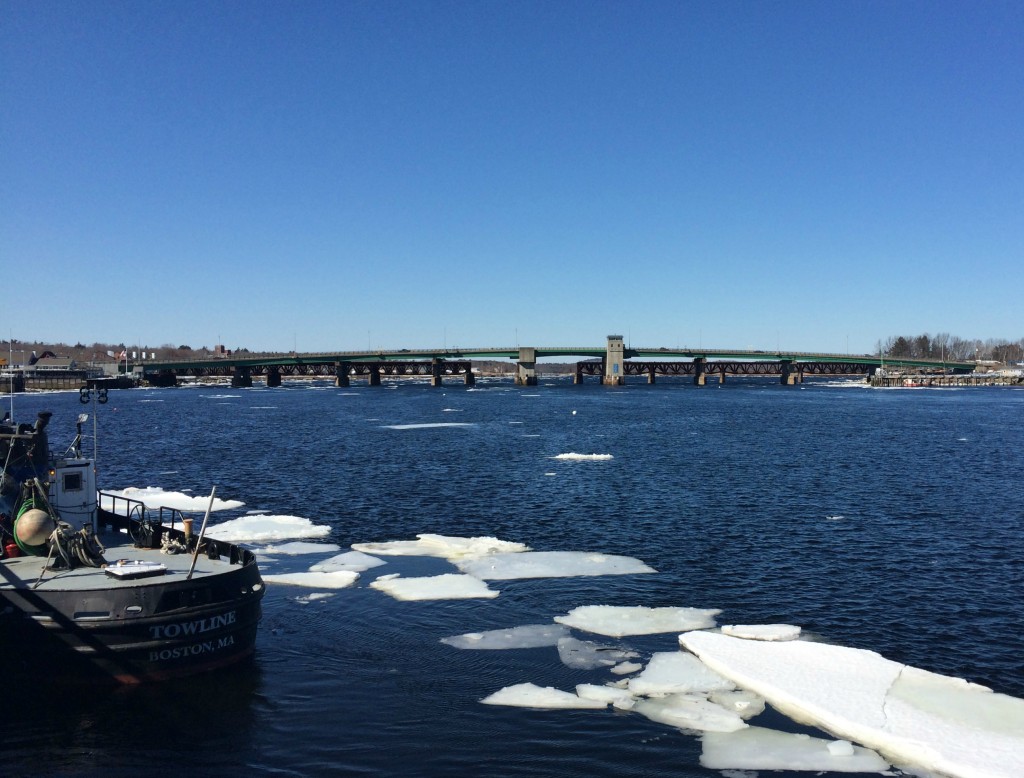 The Old Custom House: Newburyport's old granite custom house, which has now been converted to a maritime museum. A relic of Newburyport's seafaring past, this custom house was built in 1835 on the banks of the Merrimack near the Rear Range Lighthouse to facilitate the increase in international trade at the time: