The first Minot Light: No photographs of the original structure exist that I am aware of, but there are some depictions, and it looked something like this: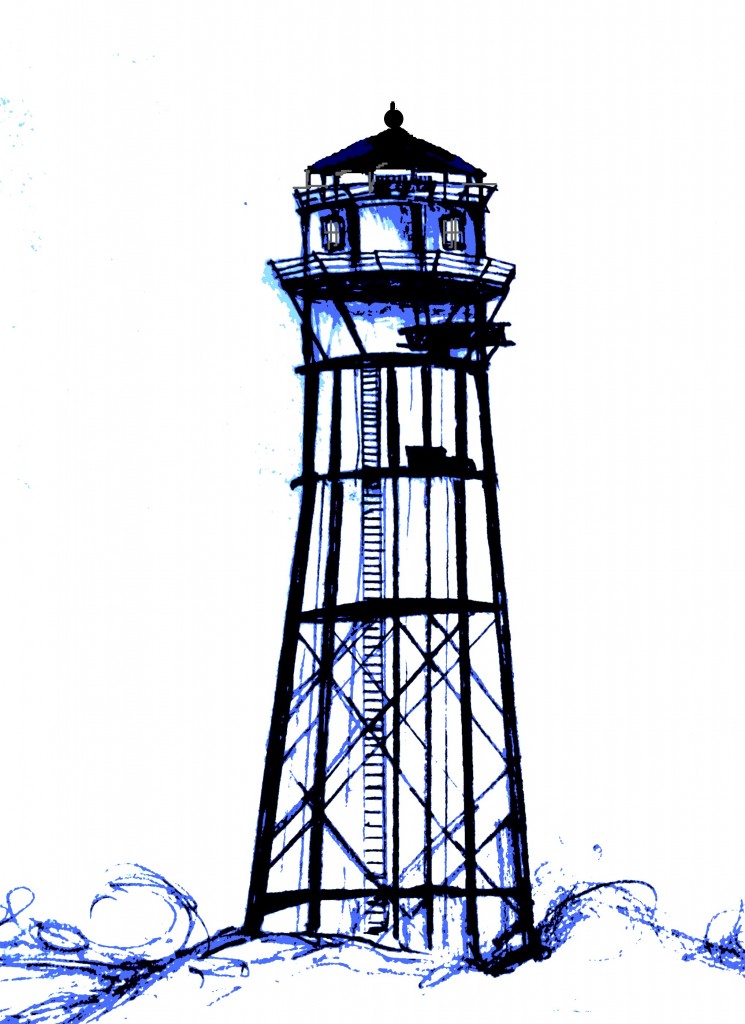 Realizing the danger that the great number of rocks surround Cohasset Harbor and the southerly approaches to Boston, the government build a lighthouse on Minot's Ledge in the late 1840s. Unfortunately, it did not last long, as the skeleton of the structure collapsed during a heavy storm in April 1851, and two keepers tragically lost their lives. A more complete history can be seen here, but this historical marker (below) and the granite template used to build the new light can be seen today near the harbor master's office in Cohasset Harbor: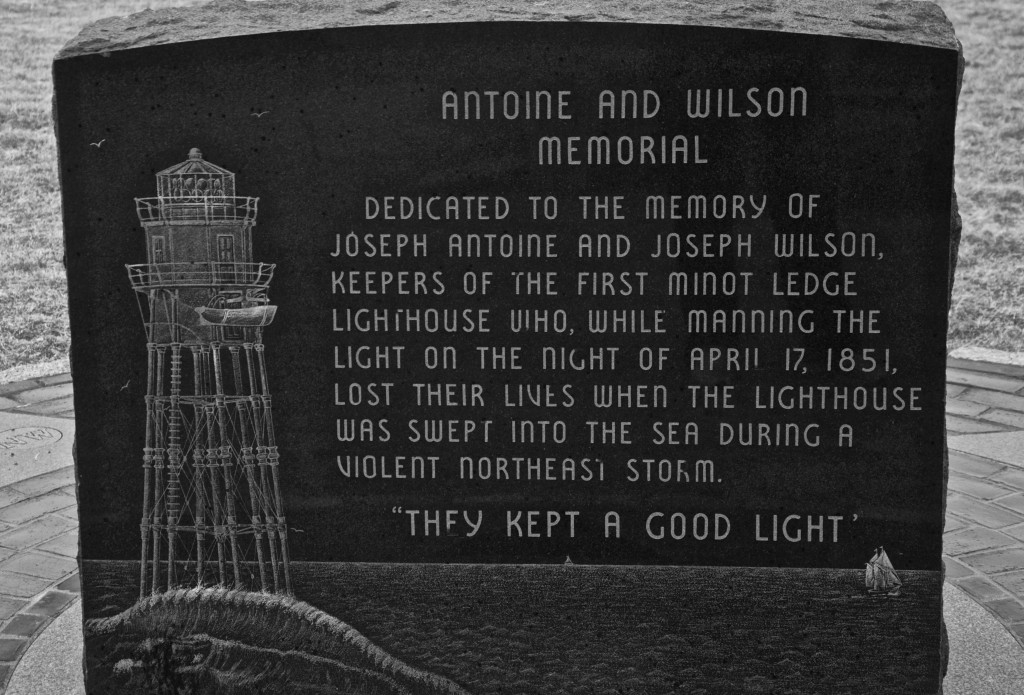 The modern Minot Light of today is made of heavy granite blocks bolted to the ledge with large rivets. The lighthouse is made from granite from the Quincy Quarries. In fact, a photo of it during its construction in the mid 1850s is on file at the Thomas Crane Library and can be seen here. The lighthouse is able to withstand tremendous force, such as the force of a Nor'Easter, such as the one seen below: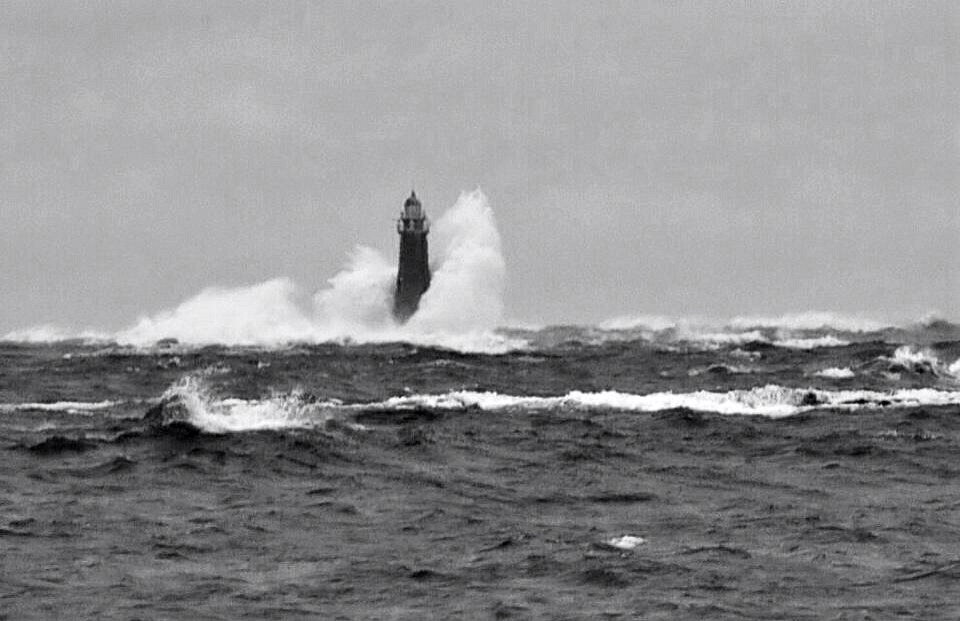 Here is a photo of Minot Light up close.