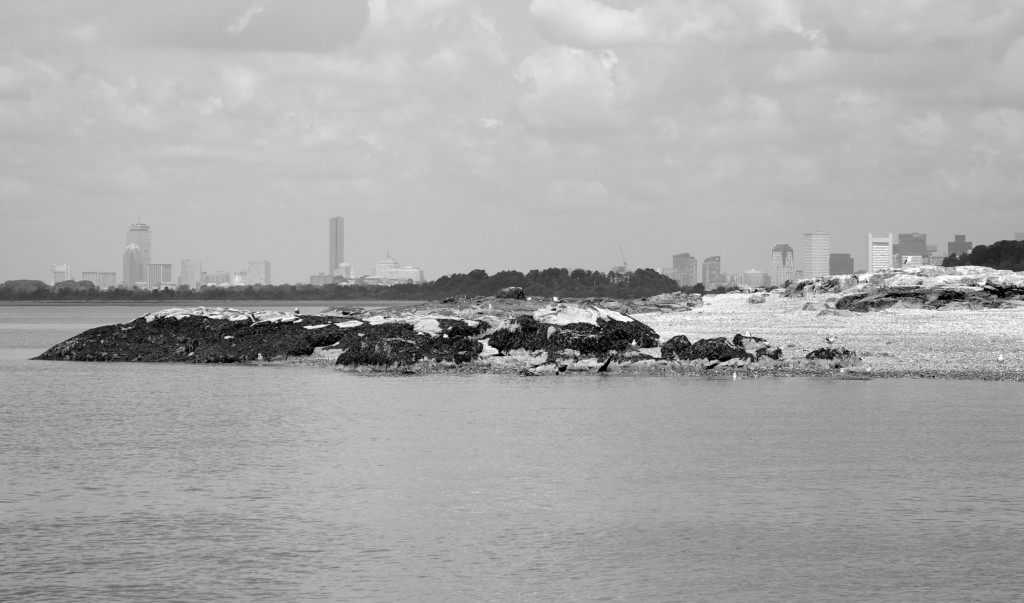 Located in the center of Quincy Bay, Hangman Island is comprised of several small, low lying rock outcrops connected by sandbars. Lacking prominence, the island is often only noticed as one passes through the Western Way channel and looks south. Even from points along the Quincy shoreline, one might only notice Hangman Island when gazing across its landscape at low tide, when the bay is littered with flats and pools.
A brief history: I have heard it said that Hangman's Island was named for its original eighteenth century inhabitant, a Norfolk county hangman who after overseeing many executions became a miserable old hermit and occupied the island in solitary isolation. However, the King's Handbook of Boston Harbor suggests that this story is likely untrue, as it reports that the location was labeled "Hayman's Island" on a chart published in London in 1775, giving rise to the idea that the name the island was after some gentleman named Hayman, and that the previous story was just contrived over time.
It is said that the City of Quincy never took possession of the island, and I have read that when a businessman named Putnam once tried to obtain a deed to the  island in the early nineteenth century, neither the mayor of Quincy nor John Adams knew who owned the pile of rocks. The island did have inhabitants over the years, the names of many are listed by Edward Rowe Snow in "The Islands of Boston Harbor". There are no known military structures on the island, but there are some remains of a structure which suggests the island certainly once did have some development. Perhaps it was part of a lobster shack  said to have been occupied in the late 1800s by a lobsterman named Bill Greenfield* who was said to have rescued many a stricken sailor in Quincy bay over the years. The photo below shows some type of old frame board ridded with nails, that may have once been part of a bigger structure. It also illustrates just how close the island is to downtown Boston given the perspective of the Prudential tower in the backdrop: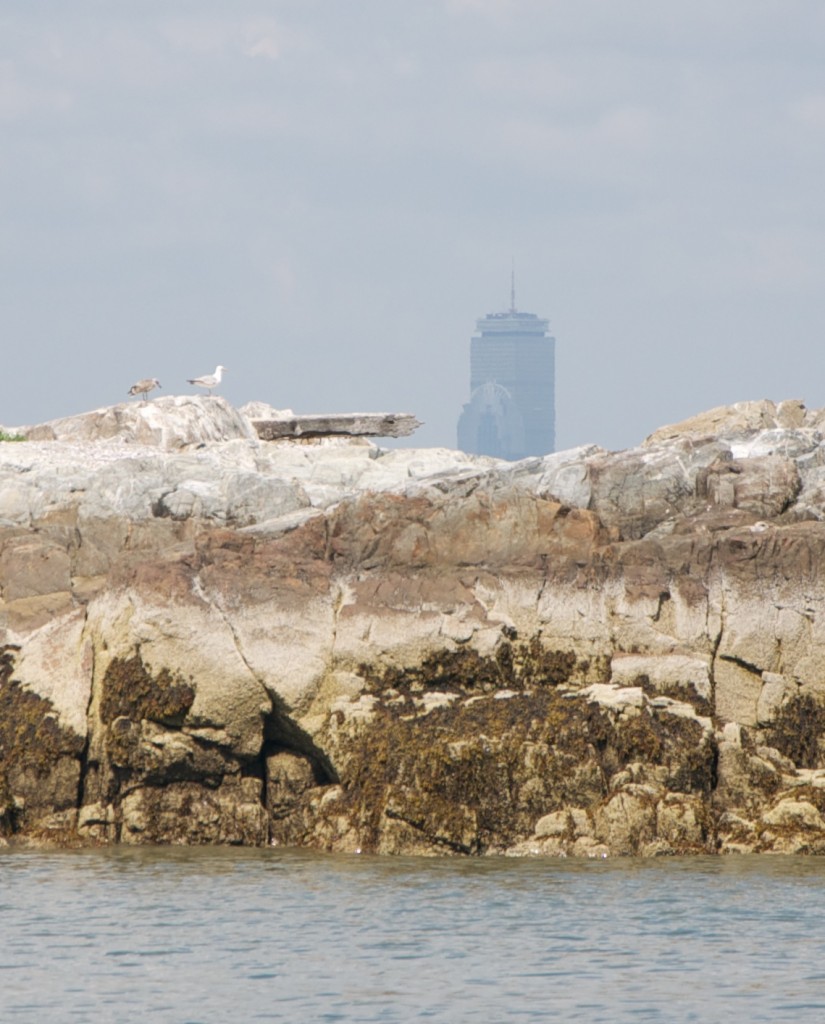 *The Boston Globe "Can't Count Lives Saved" August 22, 1897.
A view of Hangman Island at low tide, with Rainsford Island and and Long Island both visible in the background. At high tide, the island is much less visible. I have read that the shallow flats around Hangman formed from dumping fill that was produced from the Western Way channel excavation. When traveling in that channel, as the Hingham Ferry does daily, Hangman Island is visible to the south of the Channel about half way between Nut Island and the Long Island Bridge.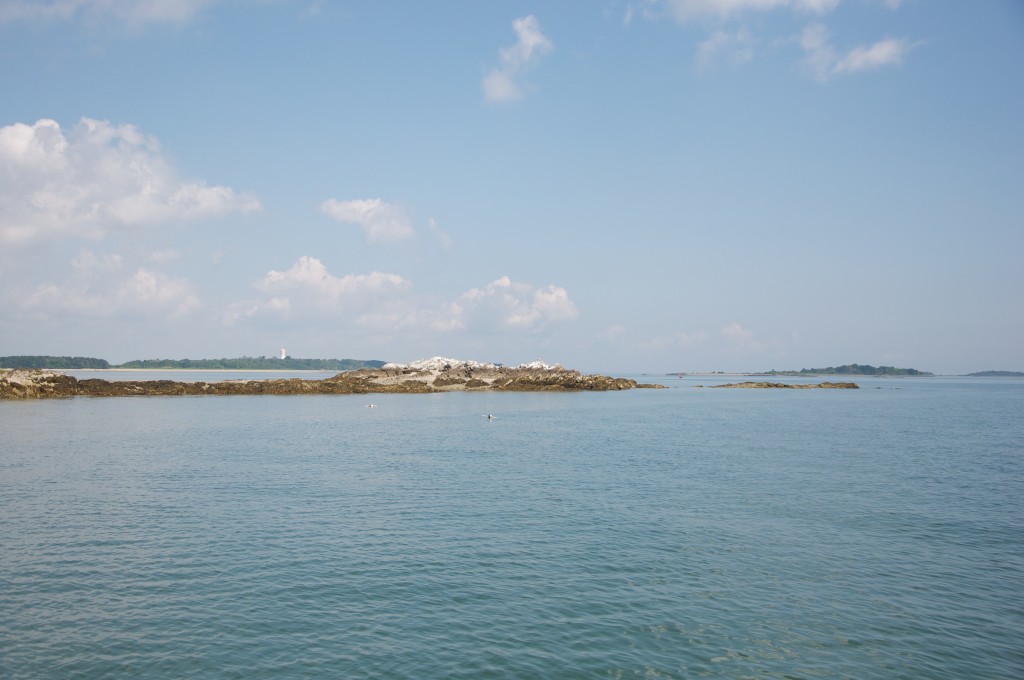 A full, low tide view of Hangman Island, looking West toward Thompson Island and the City of Boston: