Last week, I returned to Peddocks Island for the first time in over a year. It was a bright blue sky day. The island was very ho, and the grass and brush of the island's long, low-lying center was very dry having been bleached by the sun this entire dry summer.  Elsewhere, I was pleasantly surprised by the work that had been done to fully update the old chapel near the island's main dock in Hull Gut. Check out the pictures below, and while you are at it, take a look at some previous photos of Peddocks including those of Fort Andrews and the island in the early Spring, and the Prince Head on the Southeastern side of the island.
Hingham bay and the tug boat anchorages on the Island's East side: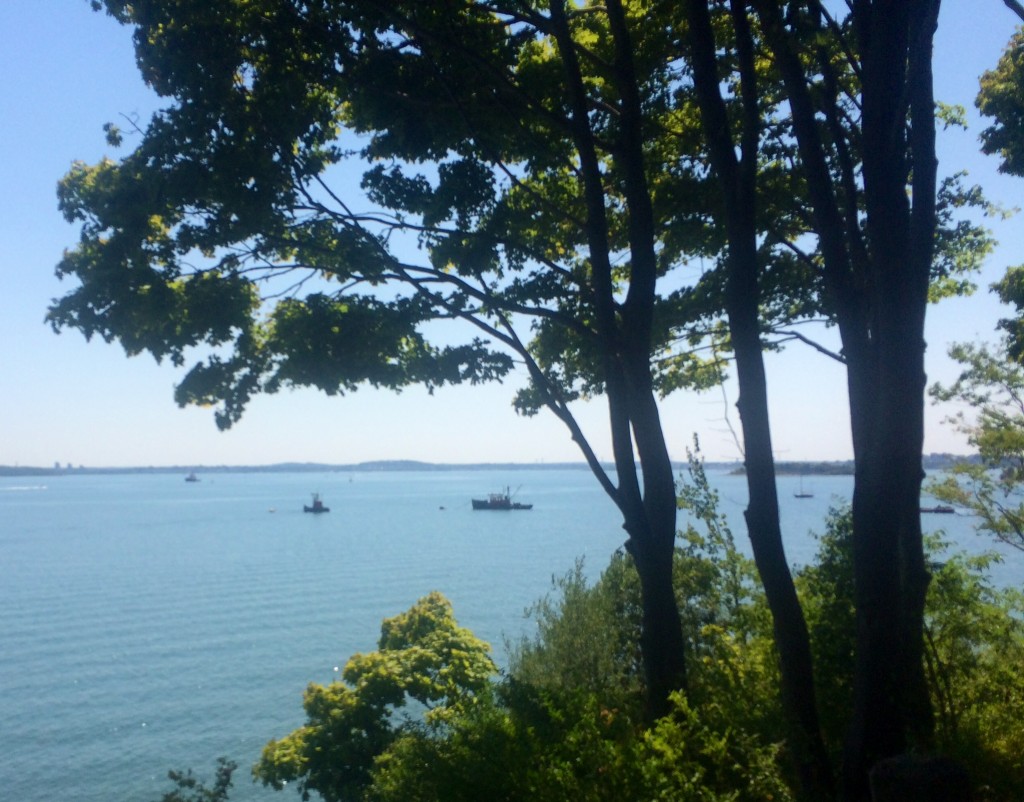 A stark view of dry brush surrounds the main trail as the sun beats down: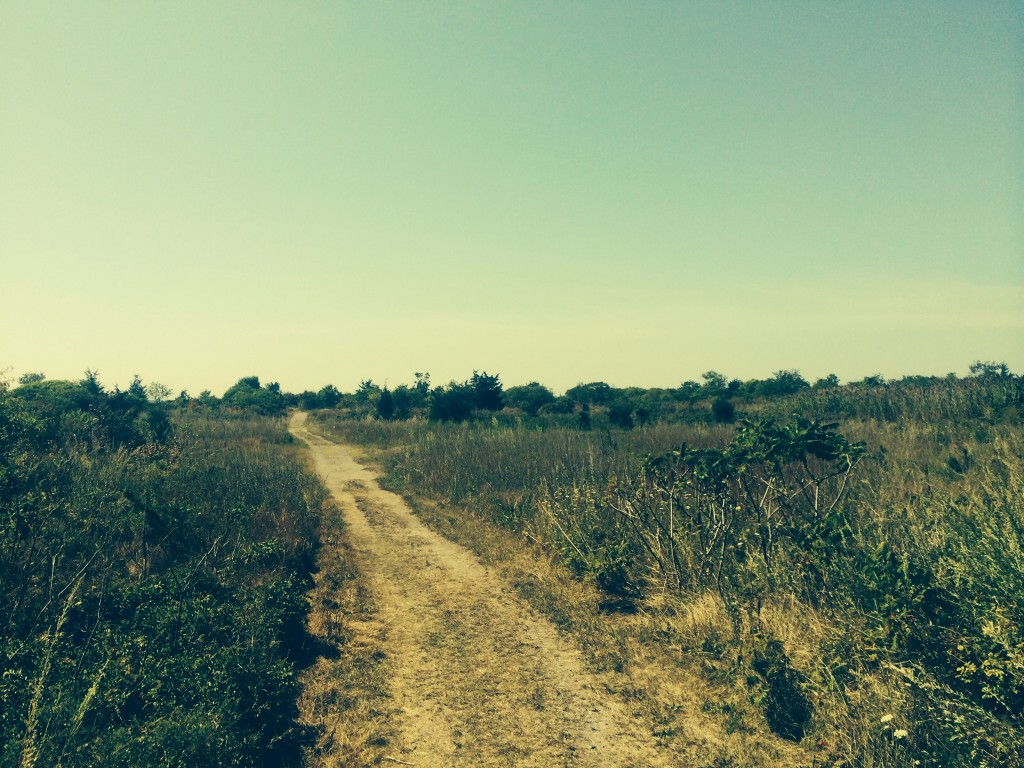 A rusty old automobile chassis is one of the many relics one can find when walking through the high grasses on the long, flat tombolos (geological name for a sandbar) on the island: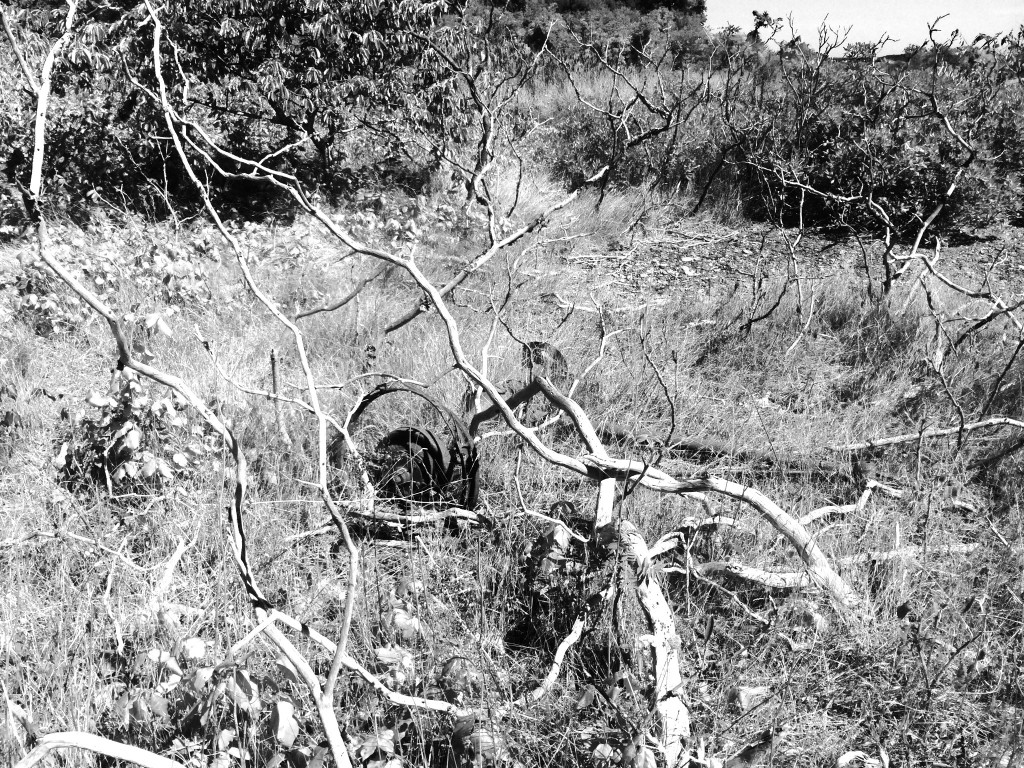 Looking West toward the city from the shores of Perry Cove: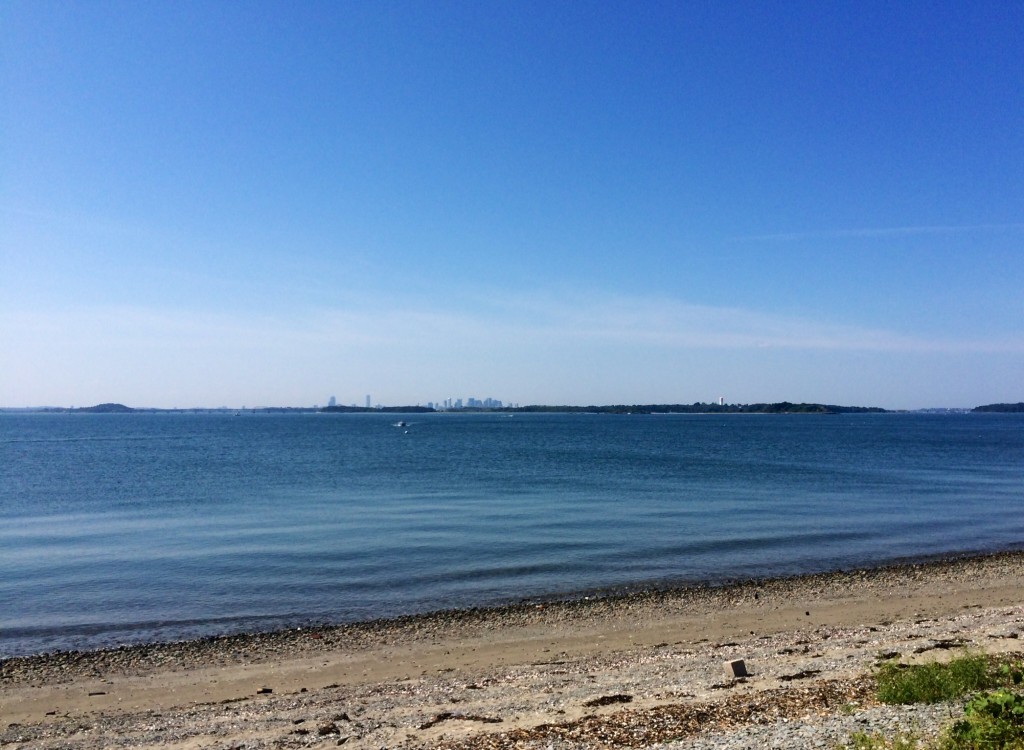 Summer sunset over Peddocks: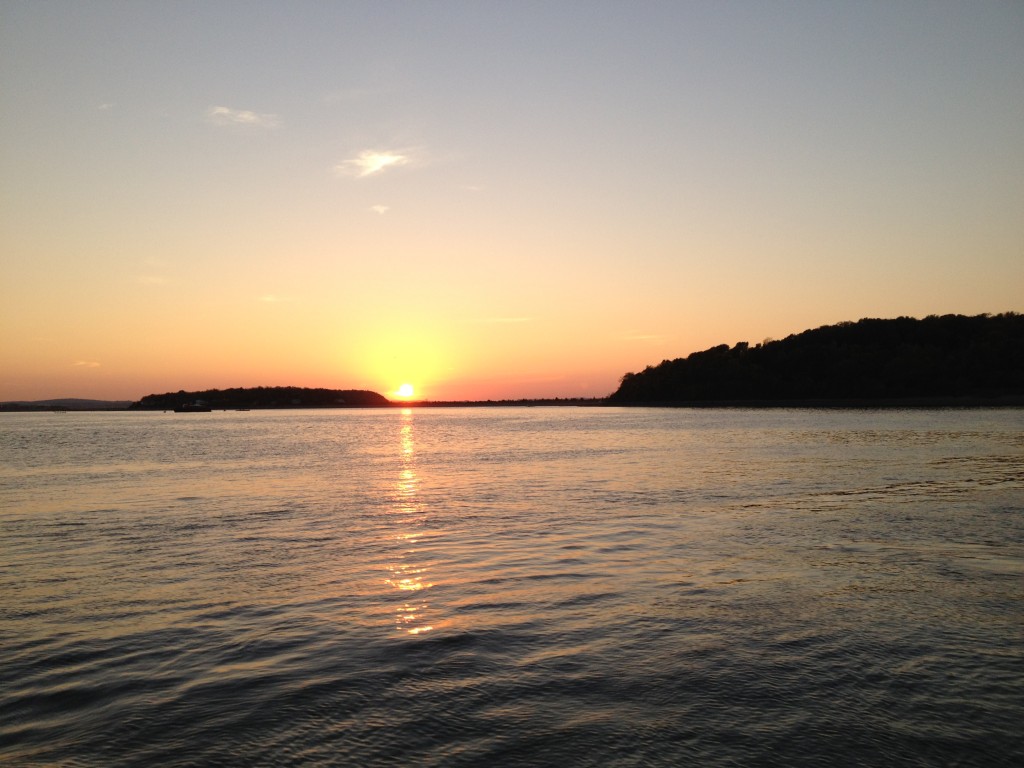 Looking towards the West Head from one of the higher points on the East Head. From this view point, one can see how long the shoreline of Peddocks Island is- in fact, it has the longest shoreline of any of the Boston Harbor Islands.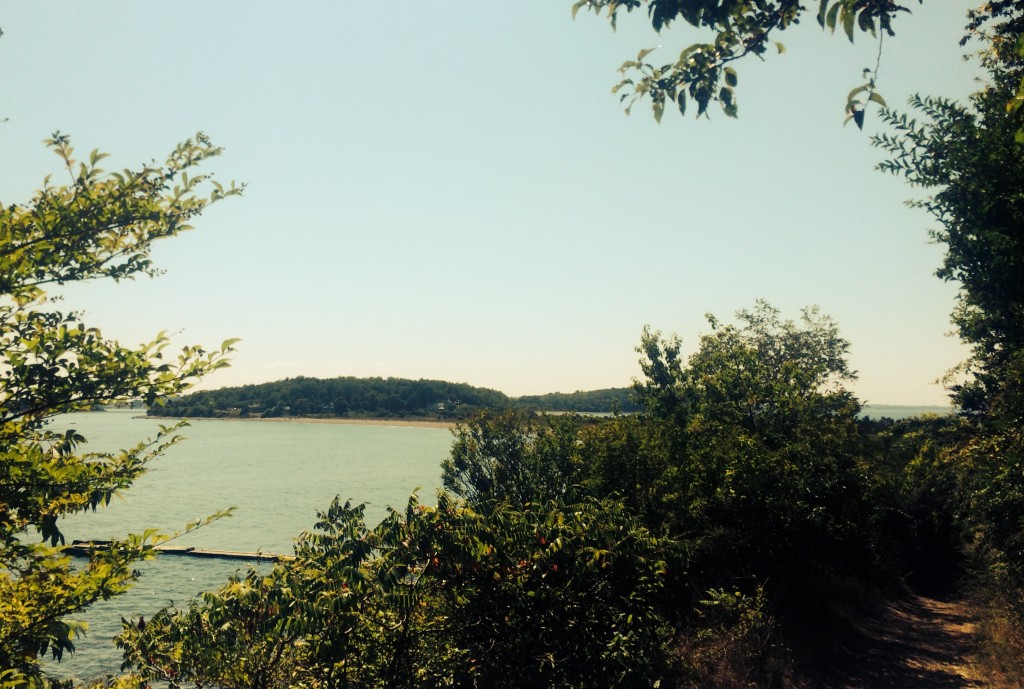 Looking back on the trail toward the East Head, where Fort Andrews is located: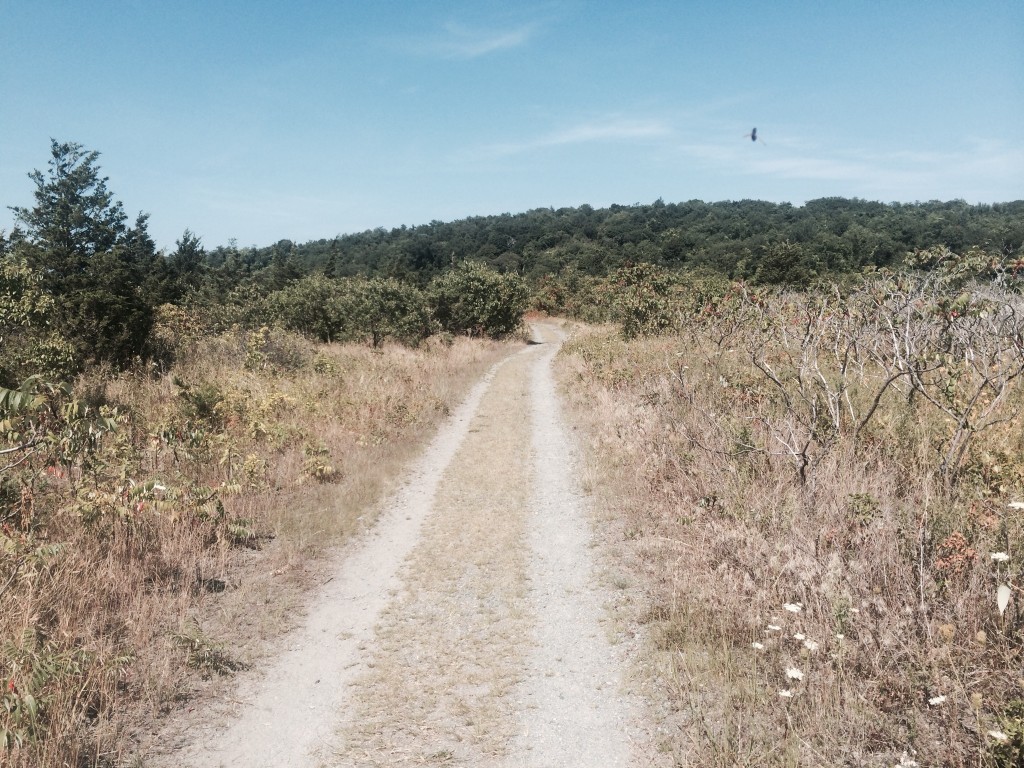 A previous photo taken from a similar vantage point at the opposite time of the year (early March). Somewhat of an interesting contrast: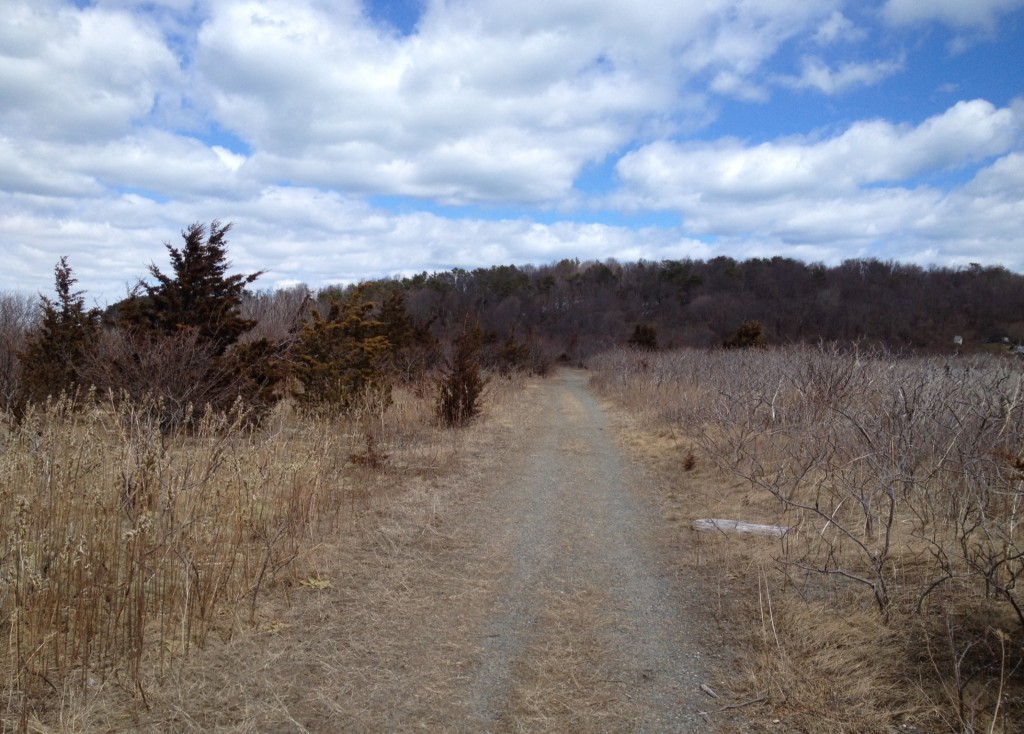 Following the old trail further as it goes into the woods in the island's middle head. A small village of fisherman's homes- some occupied but many abandoned- lies off this main road.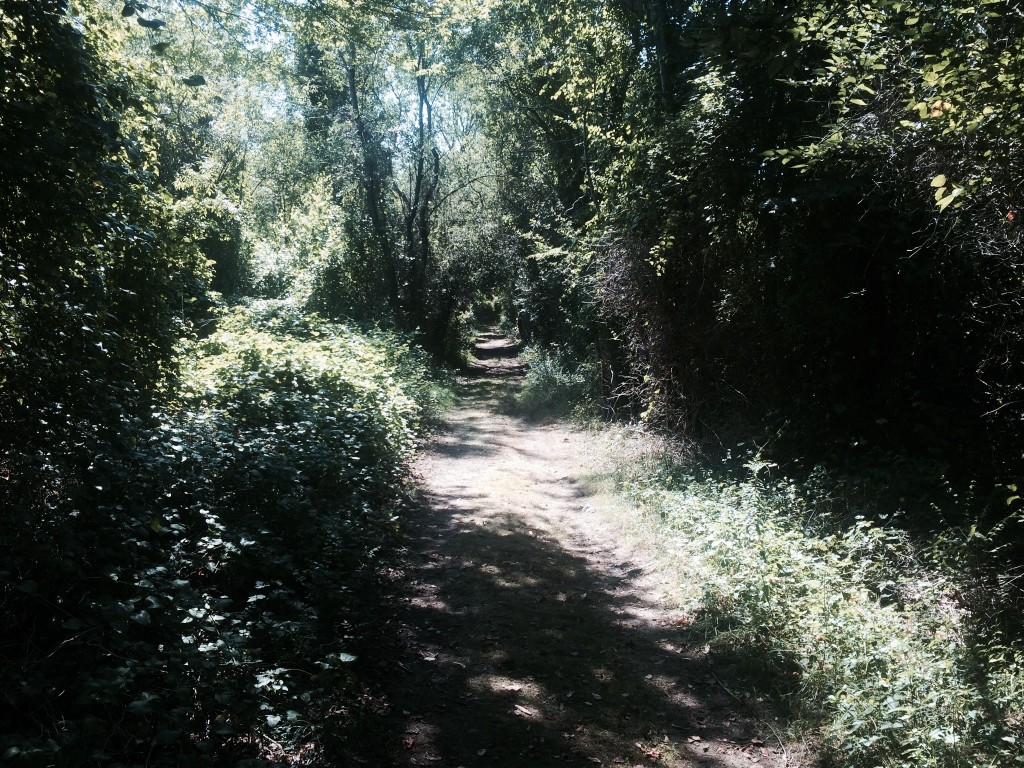 The leaves of many plants seemed to have started to turn yellow and orange as early as August, perhaps due to our hot, dry summer: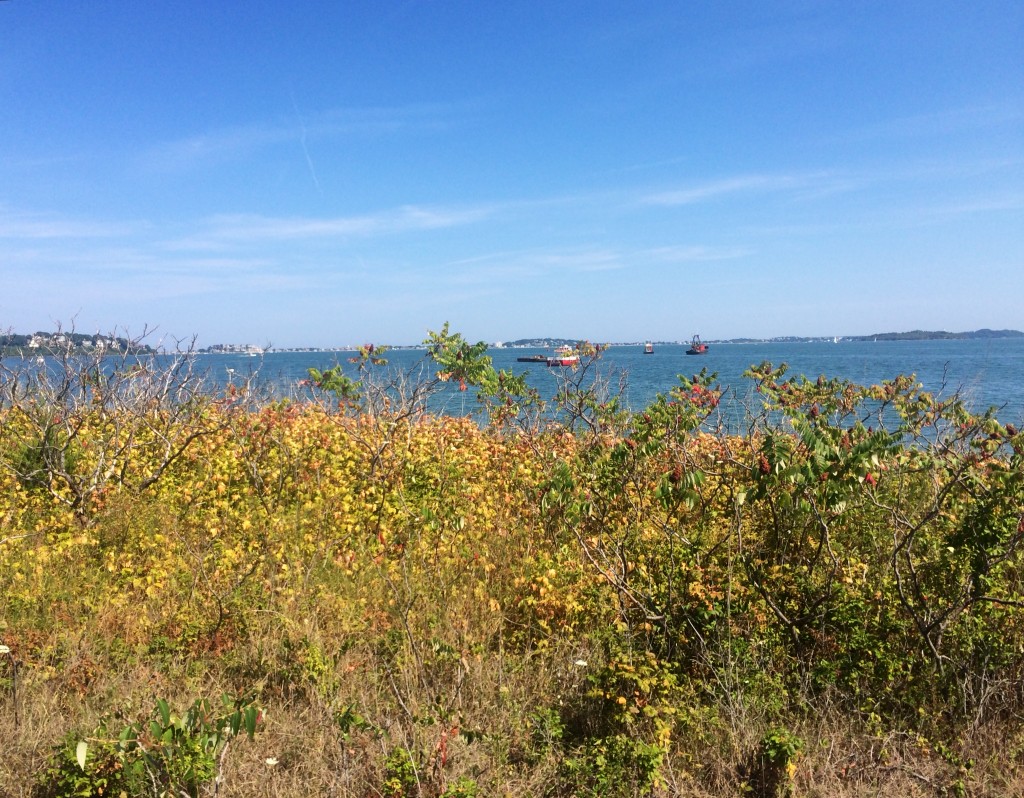 The old brick buildings near the parade ground on a late summer day: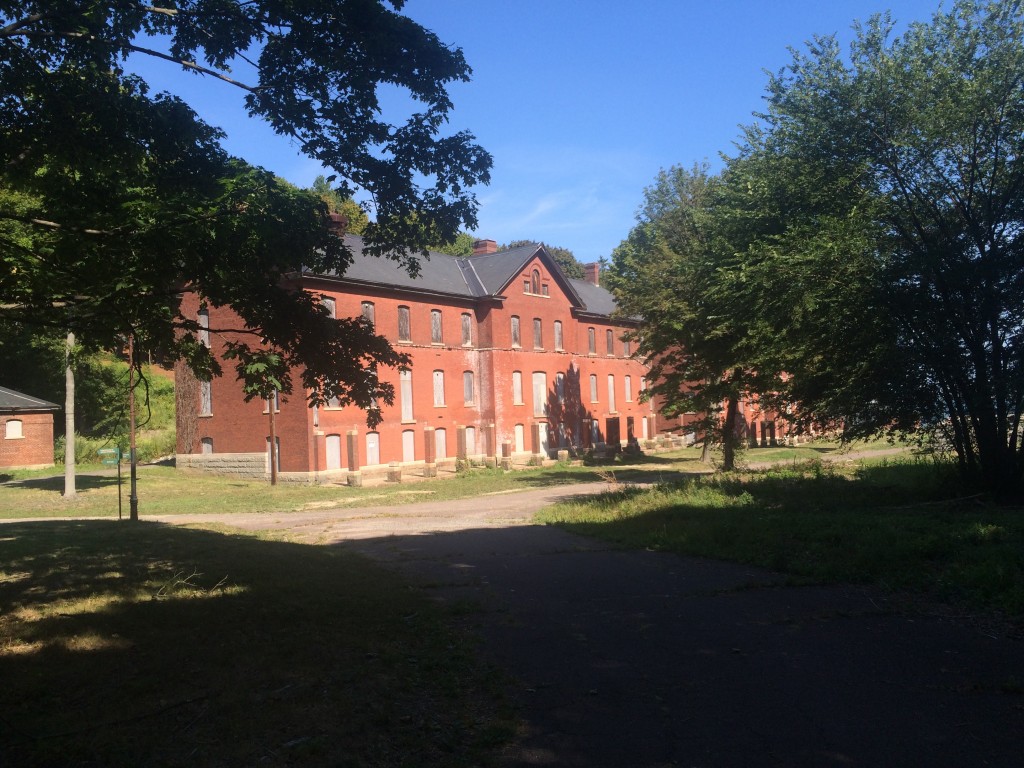 An old engine block, revealed by the low tide. I tried to make out a brand or some markings, but the sea had her too long. Nothing was recognizable.