At the far Southeastern end of the greater Boston Harbor lie the islands of Hingham Harbor. There are four rocky outcrops in this sheltered bay once known as Bare Cove to early English settlers: Langlee Island, Sarah Island, Ragged Island and Button Island.
Langlee is the outermost, sitting between the Hingham Yacht Club on Crow point, and the fields of Planter's Hill on World's End. Button Island is the closest to shore and most visible. The terrain of the islands is comprised of rock, and the long, low cliffs that line its shores bear the high water mark that is visible at low tide. Below is view of Hingham Harbor and the Boston Skyline, looking Northwest from the cliffs on the North side of Langlee Island: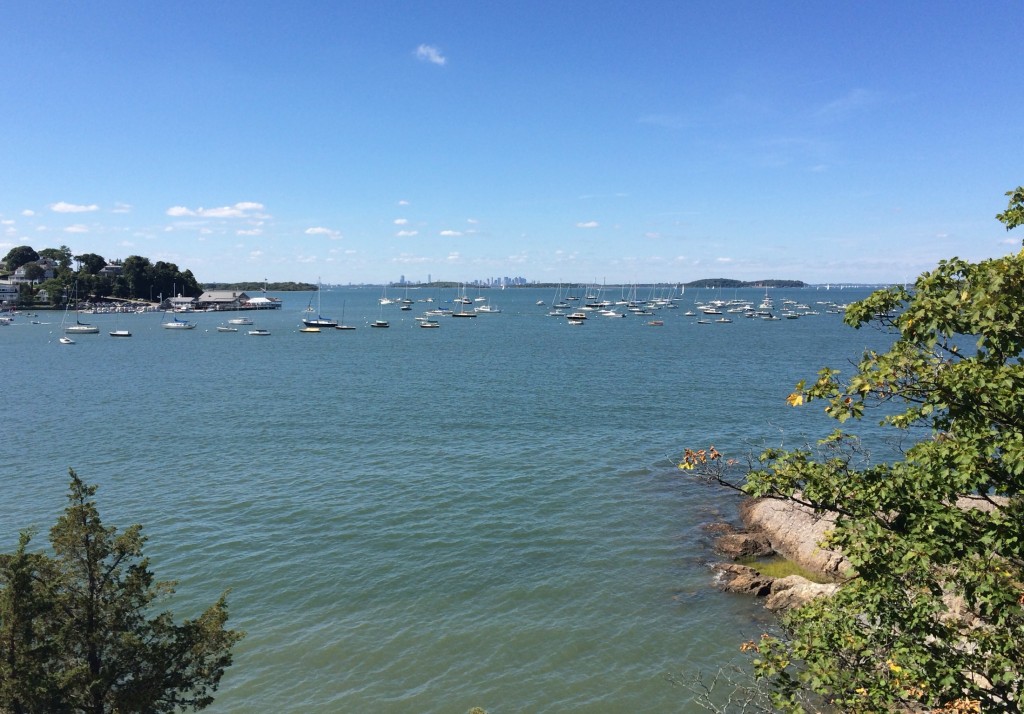 According to The History of the Town of Hingham, which was published by the town in 1893, a gentleman by the name of John Langlee purchased the island in 1686- a purchase from which it derived its current name. Langlee was likely born in England and came "in early life" to Hingham according to the documents. It is likely that nearby Sarah island was such named due to the fact that was a popular name in the family: Langlee's wife, daughter and granddaughter were all named Sarah.
The latter Sarah became Sarah Derby once she married Richard Derby, a member of the well known Derby family of Salem, for which Derby Wharf is named. She is also known as the founder of Derby Academy in Hingham. John Langlee lived in what is now downtown Hingham, and today has a street bearing his name in Hingham near crow point.
A conveniently placed sign on the island, letting you know you have arrived: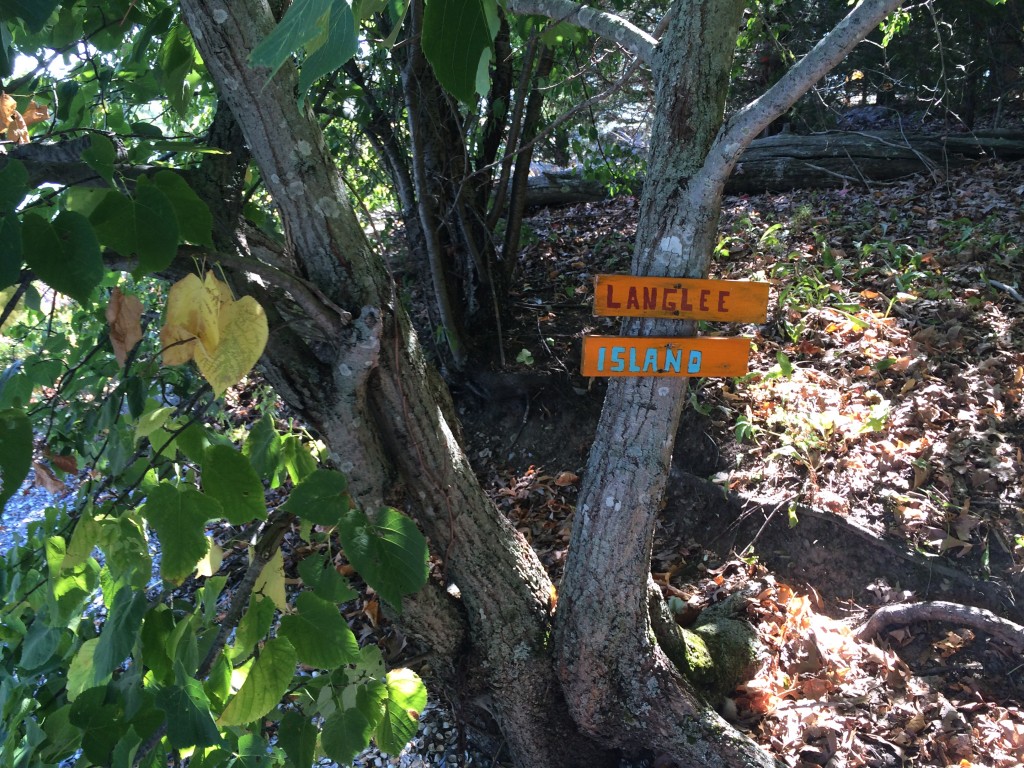 Pictured below is a small cove on the Eastern side of Langlee which allows access for small boats: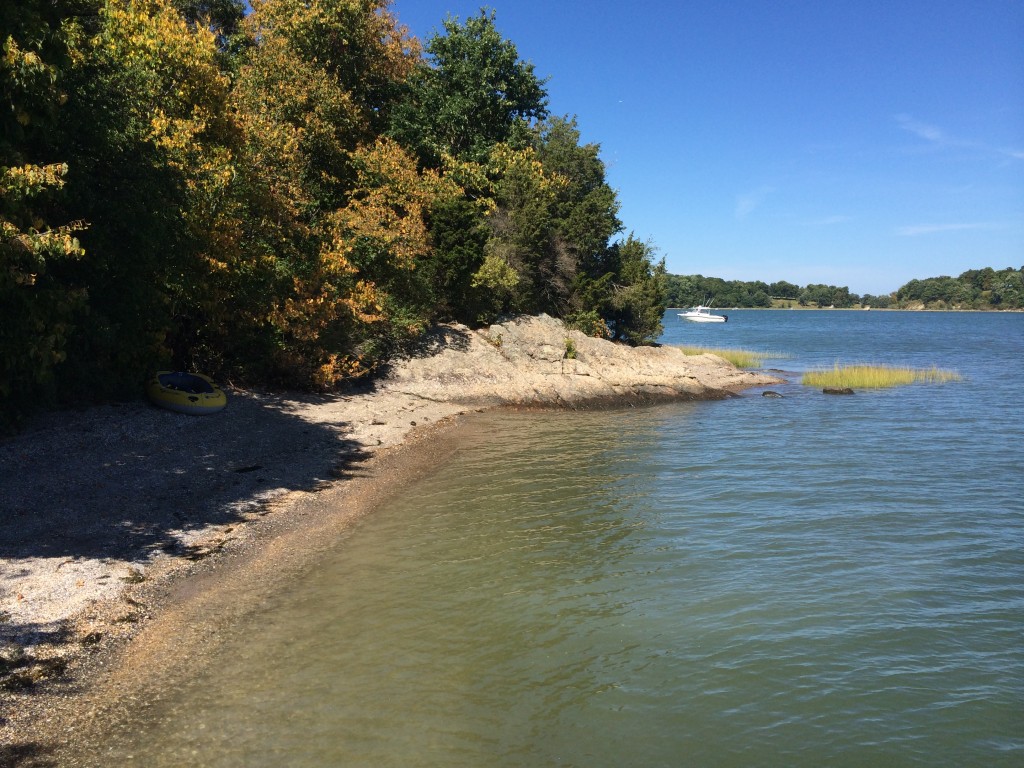 Looking South from Langlee Island, towards the other Hingham Harbor Islands, Sarah Island and Ragged Island: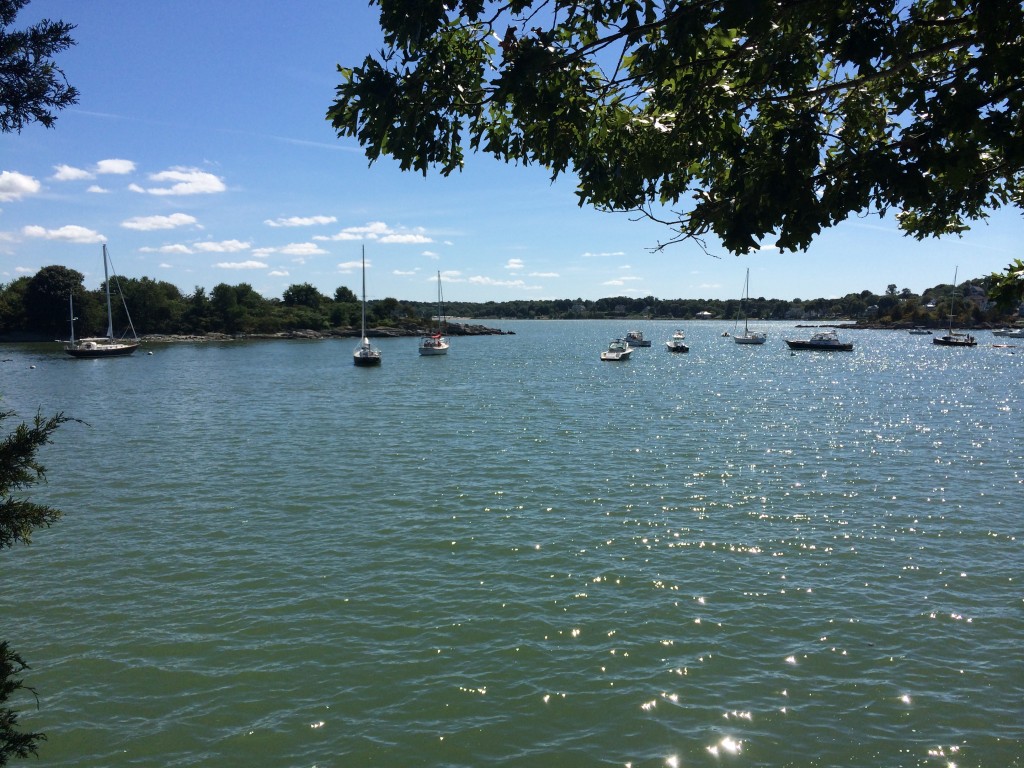 At low tides, sometimes these islands are nearly connected to land, as can be seen in the link. Another interesting perspective can be seen here, featuring the Hingham Harbor Islands, Grape Island and World's End as seen from an airplane before landing at Logan Airport. Below is a view of Langlee island and some of the moorings on Hingham Harbor as seen from the hills of World's End: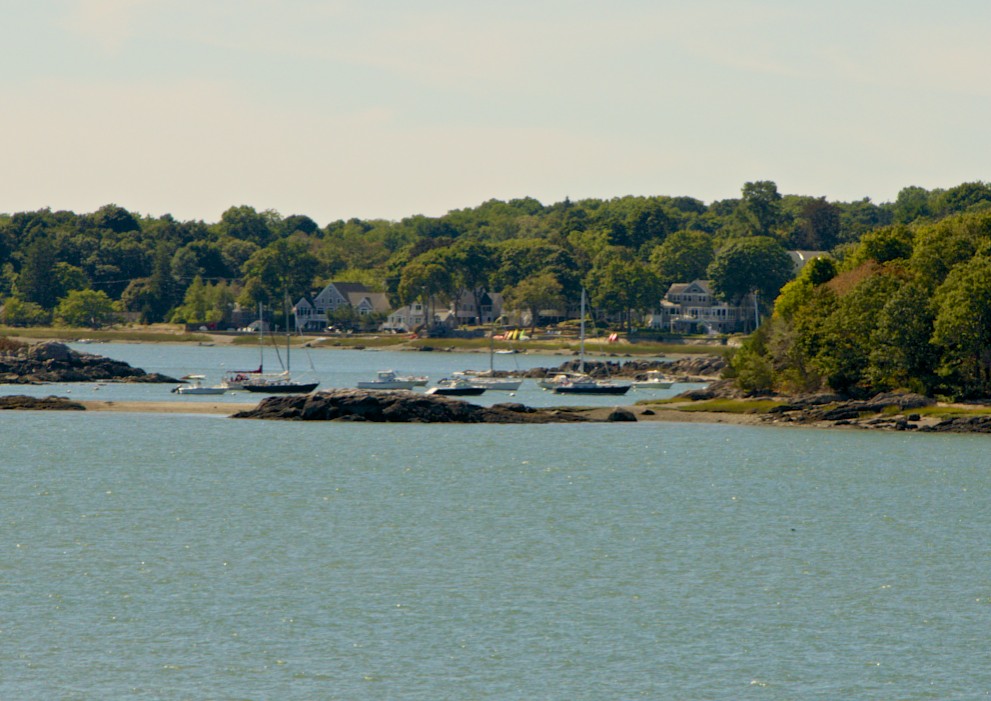 Hingham Harbor on a foggy, fall day, with the air so calm there is hardly a ripple on the water. Button Island, the smallest of the bunch can be seen in the foreground:
The Hingham Yacht club as seen from the cliffs of Langley Island, with the City of Boston in the background: