Then USS Salem, docked at the Fore River Shipyard in Quincy is just one of the South Shore's pieces of naval history: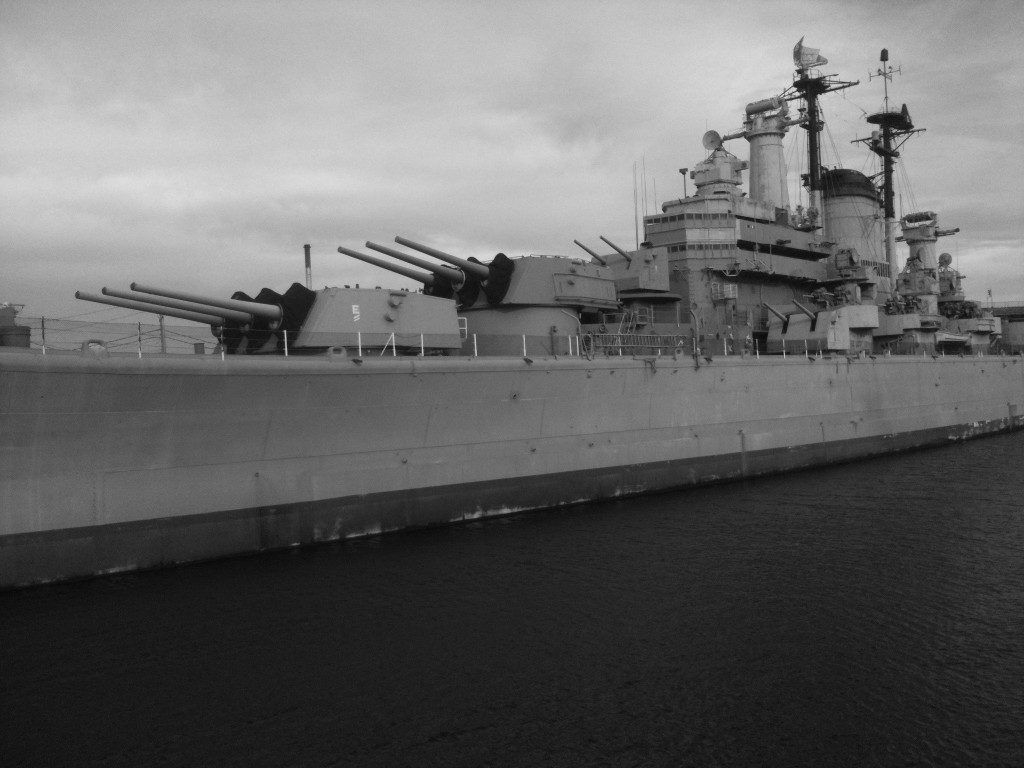 The Fore River and Hingham shipyards are worth a visit if you are interested in US naval history. These ships were integral to the World War II Allied war effort.
By the early 1940's when the US became involved in WWII, the Fore River shipyard was already one of the largest in the nation. However, ship production had to be ramped up in order to modernize what was largely a WWI-vintage fleet. To assist in the effort, the government scrambled to erect a shipbuilding operation in Hingham, shortly after the entry of the US into WWII in December 1941- the urgency only increased when US and allied ships came under attack by German U-boats in Massachusetts bay. By September 1942, the Hingham Shipyard churned out its first of what would be hundreds of war ships. The history of the shipyard is commemorated quite nicely- it is certainly worth a trip to see. Of course, you can visit all of the great stores and restaurants as well while there.
For more detail about the history of battleship building on the South Shore during World War II, be sure to check out this link:
http://www.hazegray.org/danfs/
Above is a picture of the USS Salem, a heavy cruiser built at the Fore River yard, and currently on a display as a museum right of route 3A in Quincy at the Fore River.  More history about the USS Salem can be found here:
http://www.uss-salem.org/museum/history/history.htm