Baker's Island Light, visible while entering Salem sound and heading toward Misery Island: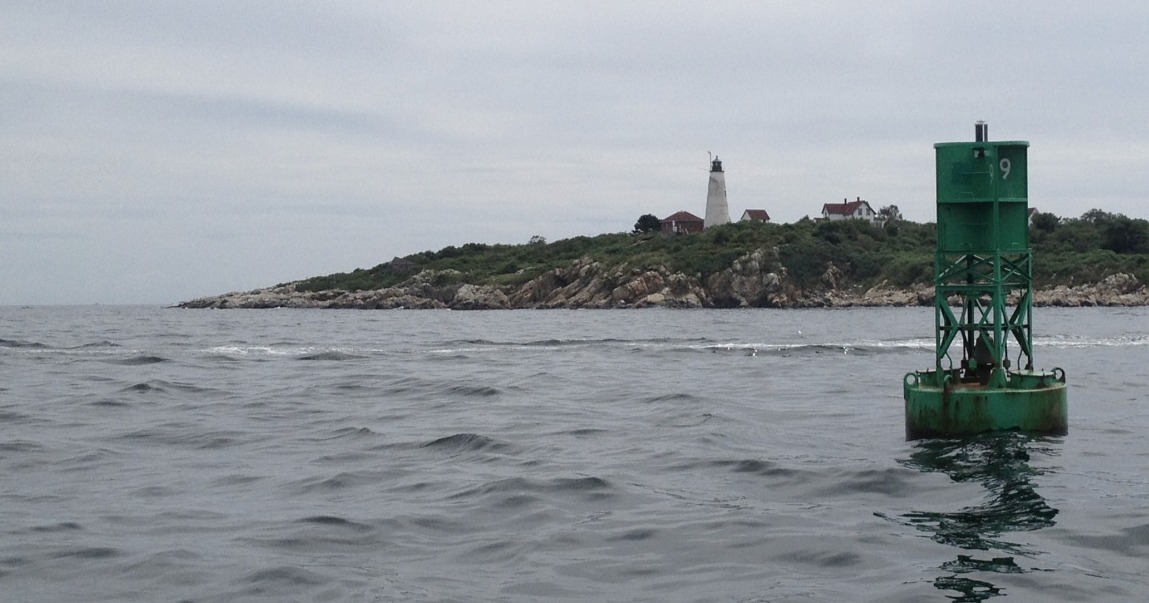 This weekend, I made the hour long ride up to Salem Sound. Having passed by the area many times on trips to Gloucester, it was about time I stopped in to explore. I was also quite compelled to visit, after discovering an old map of the sound published in 1869 which was owned by my grandfather- more about this later. Finally, I wanted to dispel views that this blog is biased in favor of the South Shore- we love the North Shore too!
Salem sound encompasses a large area extending from Marblehead up up Manchester and Gloucester. The sound is a real challenge for mariners as it full of hazardous rocks, ledges and islands, the largest of these being Baker's Island and Great Misery Island. Great Misery Island was evidently named by a shipbuilder for the miserable time he endured while stranded there in a winter storm.
There are several entrances to Salem Sound, which are seem to twist around the many rock outcrops, including The Gooseberry Rocks, Satan Rock, Tinker's Island, Marblehead Rock, and the Bowditch Ledge. In the Northern part of the sound are where the two large islands, Baker's and Misery are located. Boaters can enter the sound from its Southern Entrance, past Tinker's island and the Marblehead Light tower. The Northern channel, which I took, comes around the North side of Baker's Island and into Manchester Harbor.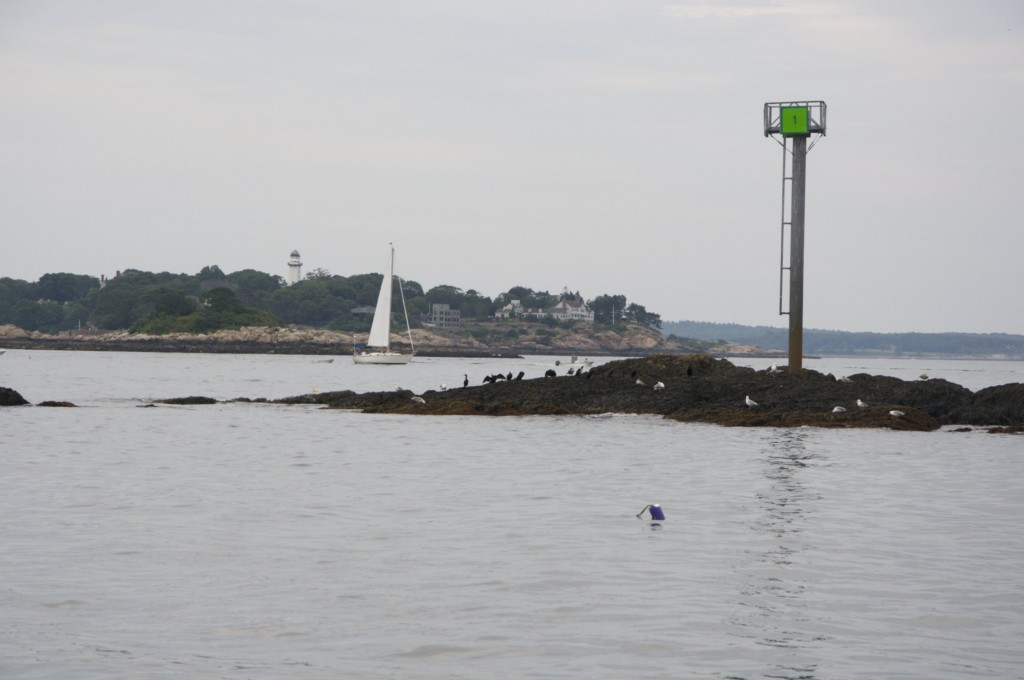 Here is the approximate route I took. The way up (in red) shows me departing Hingham Bay, heading out Nantasket Roads, and heading directly for the North Channel at Bakers's Island before anchoring at Misery Island. The way home (in green) outlines my approximate route around Bowditch Ledge, off Marblehead out the Southern channel, and rounding the B-Buoy outside Boston Harbor before heading back in. All in, this trip was approximately four hours, which included anchoring for over an hour to have lunch.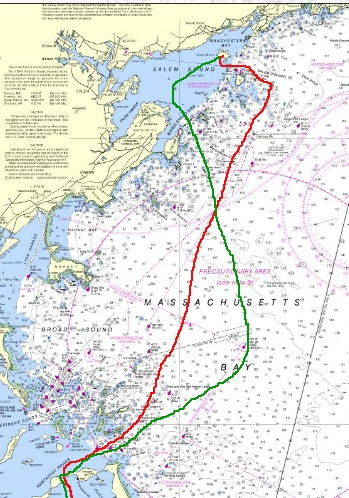 The chart images contained herein were obtained by the NOAA and are being used in accordance with their terms of permitted use. Altered and redistributed charts such as those shown below should not be relied on for navigational purposes. Please download the full version from "
www.charts.noaa.gov
" and please see terms of service at "
http://www.charts.noaa.gov/RNCs/Agreement.shtml?13270
"
Anchoring at Great Misery Island. A popular spot seems to be the small gut between Great Misery Island and Little Misery Island: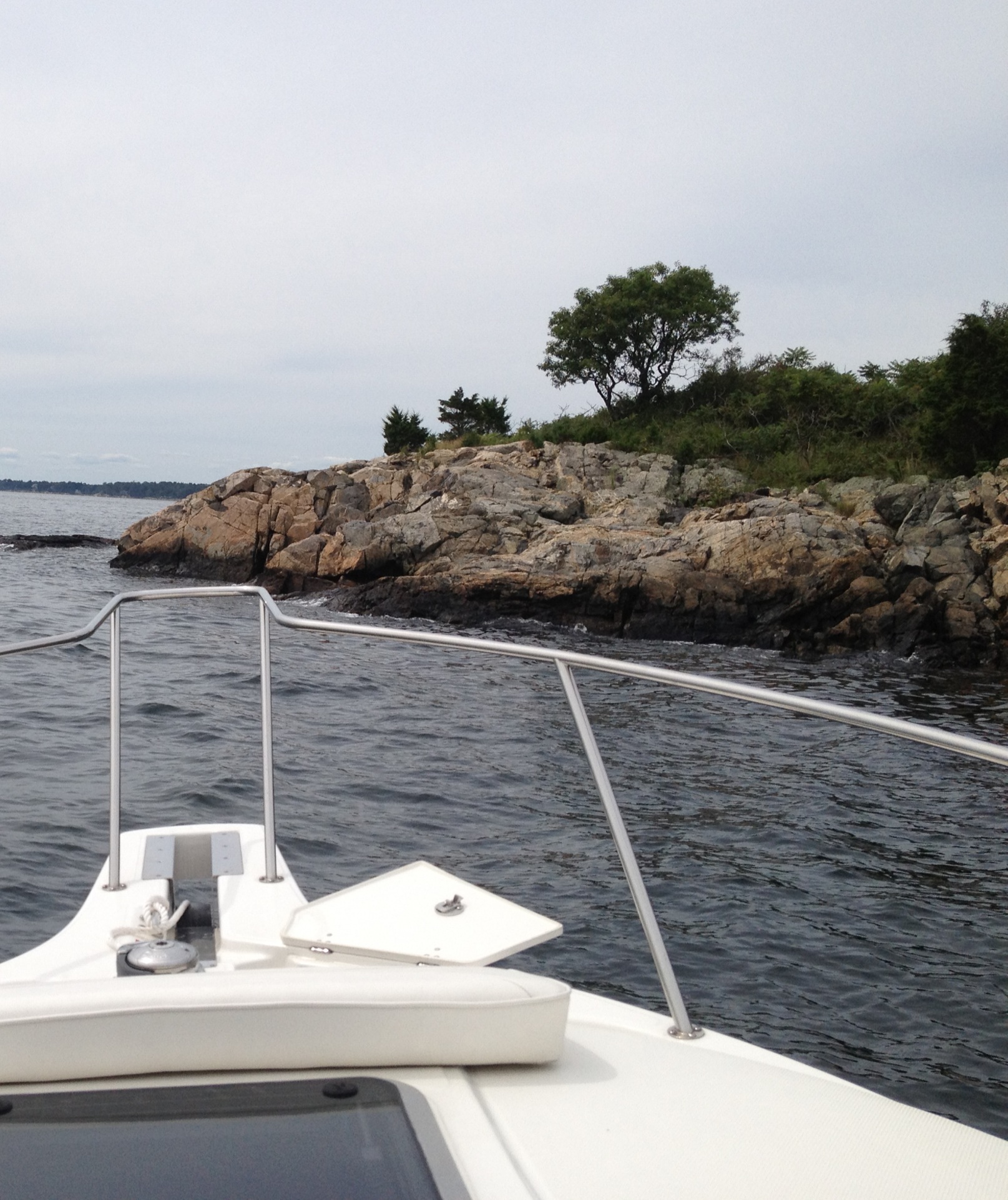 Boats moored between Misery and Little Misery Islands: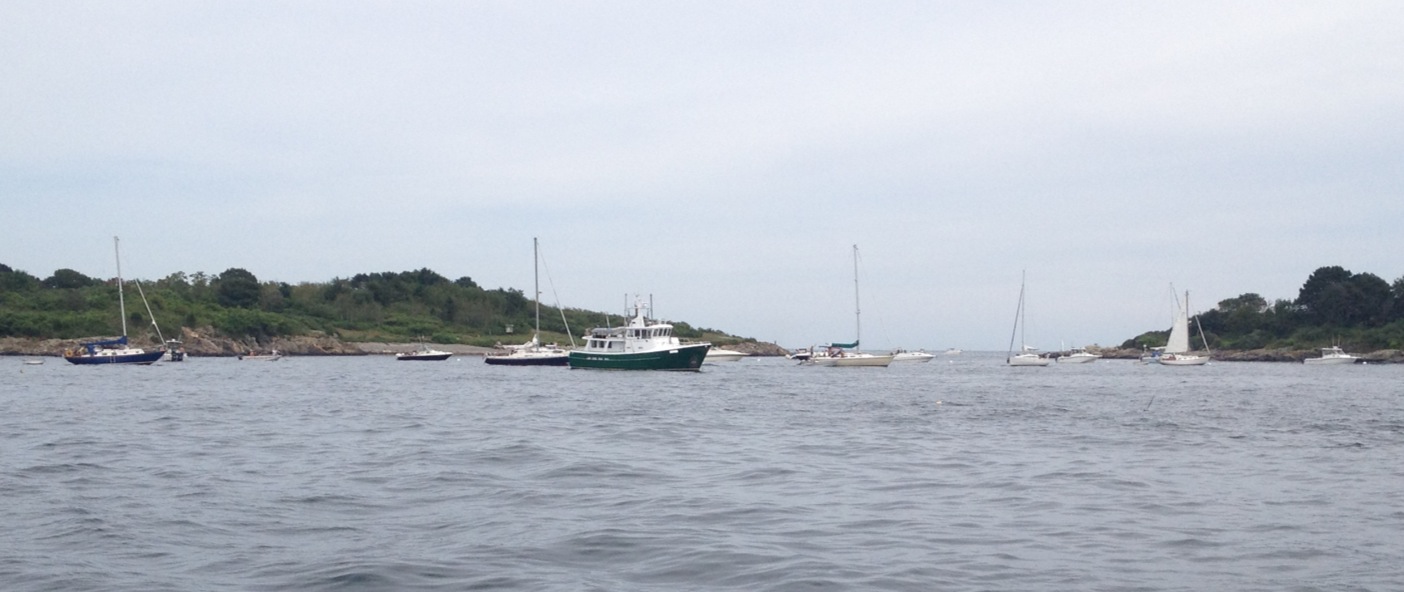 Ruins of an old 19th century resort located on Misery Island: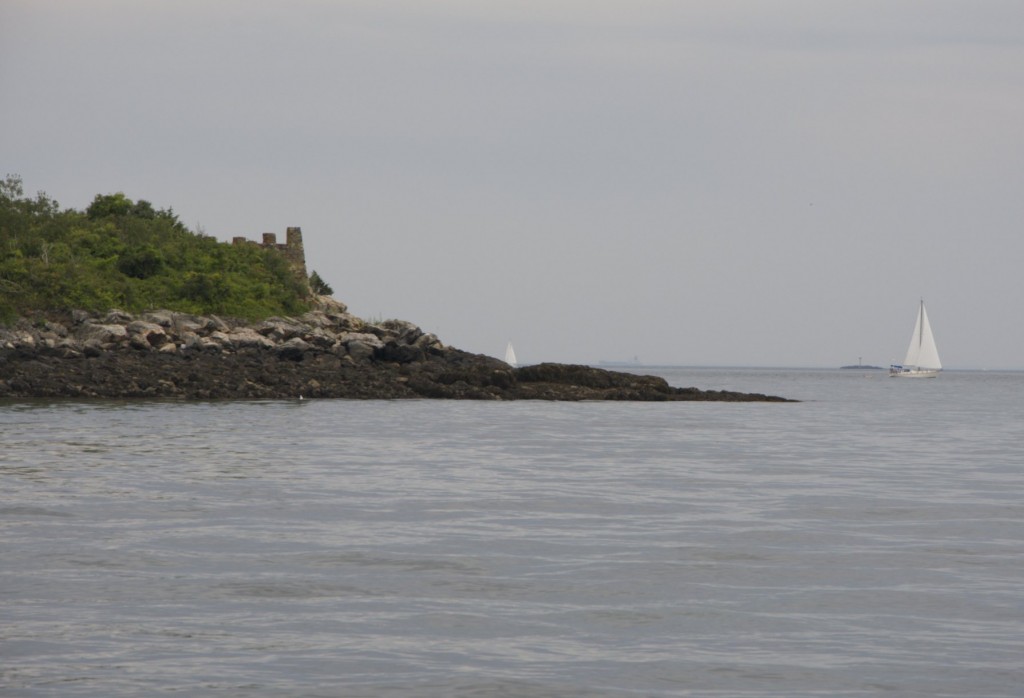 GPS view while rounding Baker's Island and heading toward Misery Island: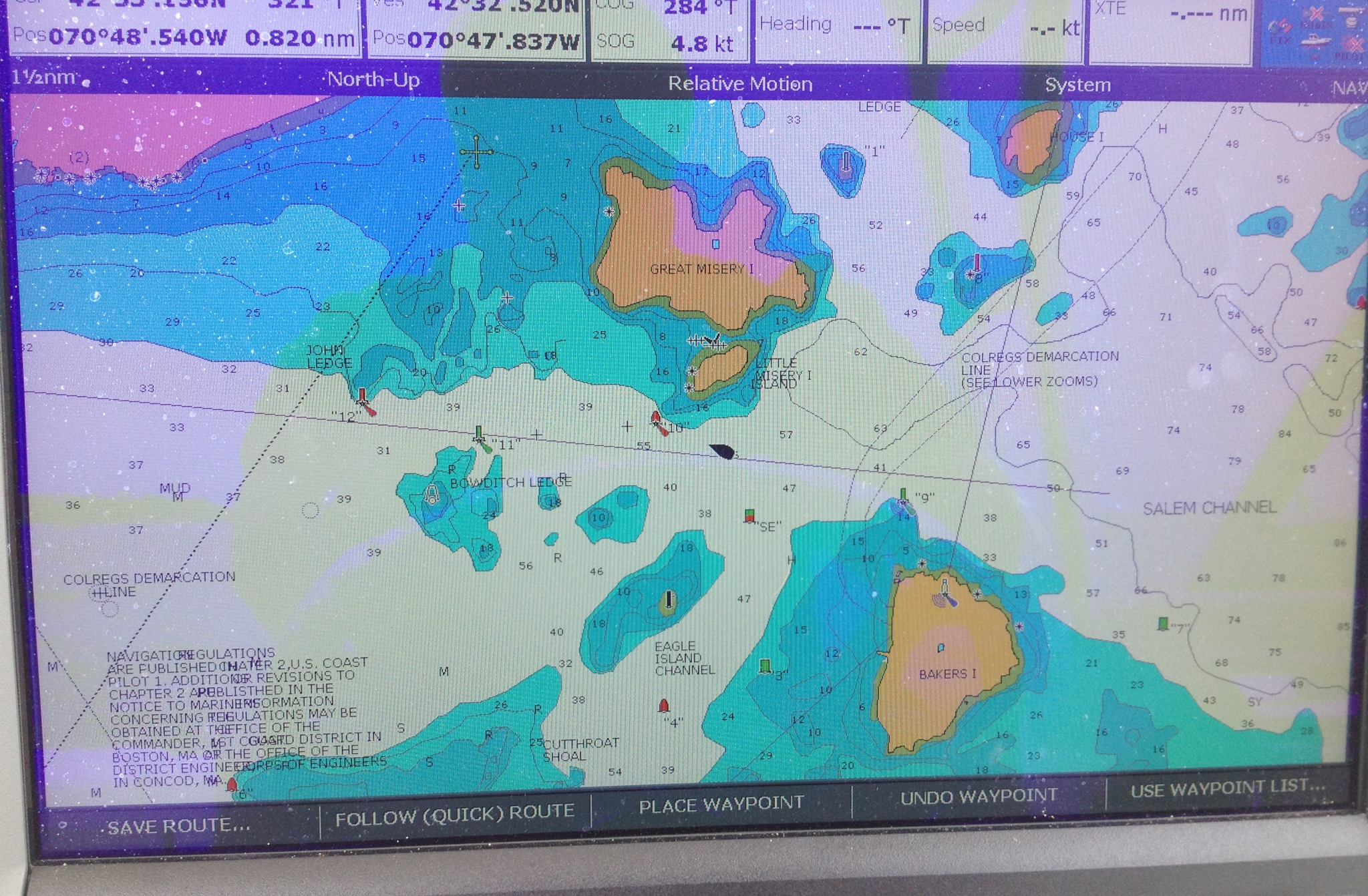 Passing by Bowditch ledge in the middle of the Salem sound: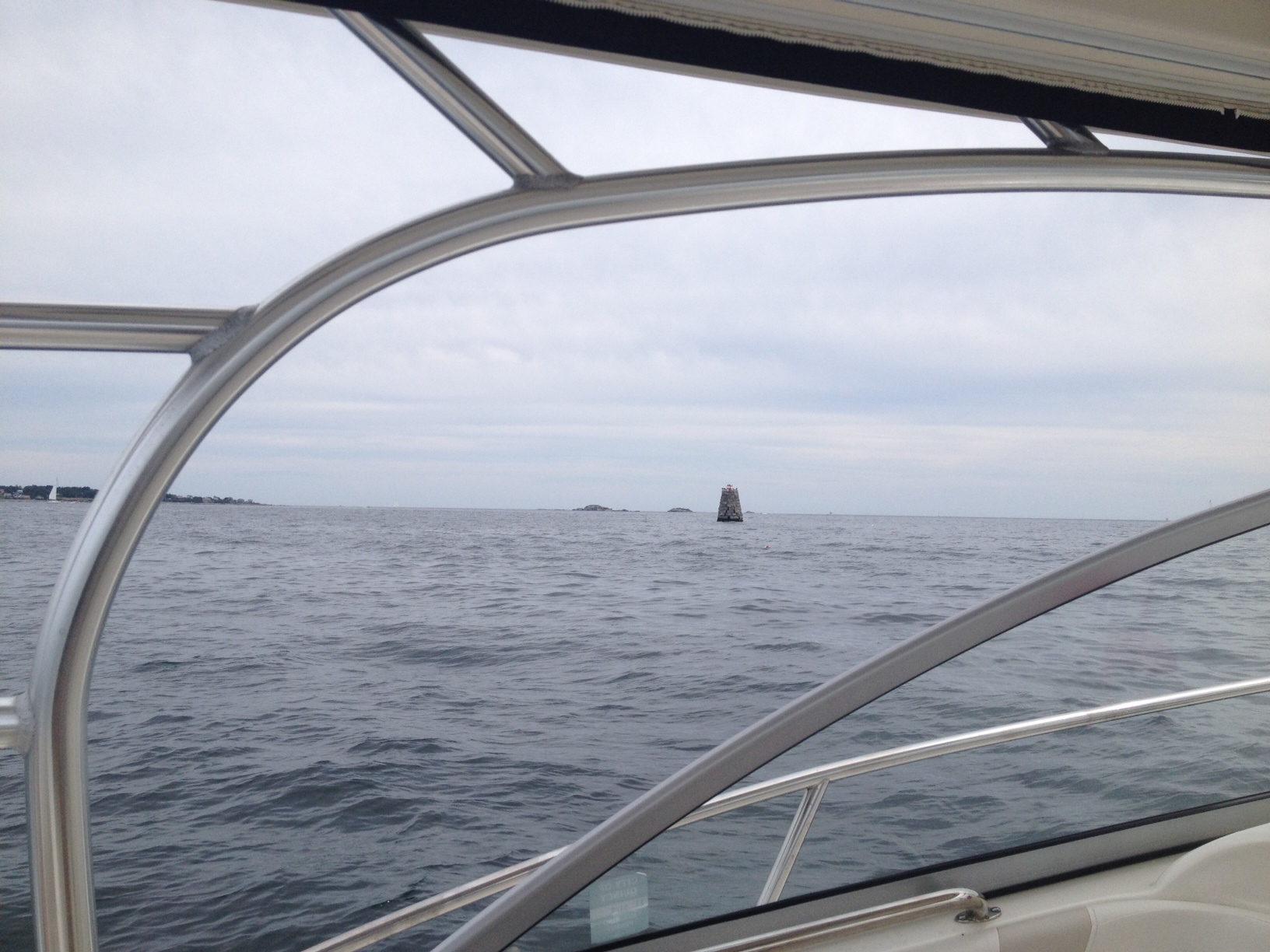 A closer view: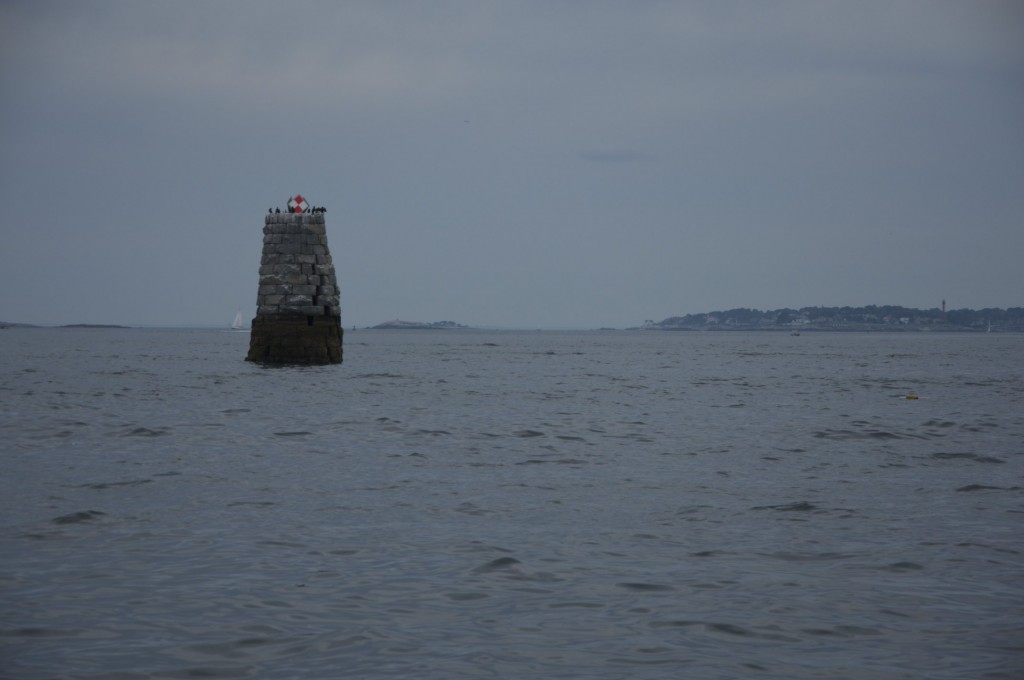 View of Marblehead Harbor and the light house structure to the far left: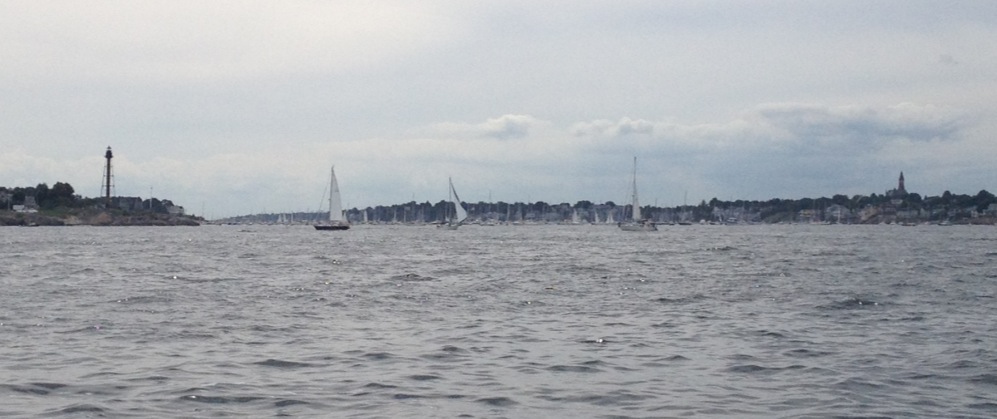 Rounding the B-Buoy on the way back home. Nice view of the city skyline from about ten nautical miles out: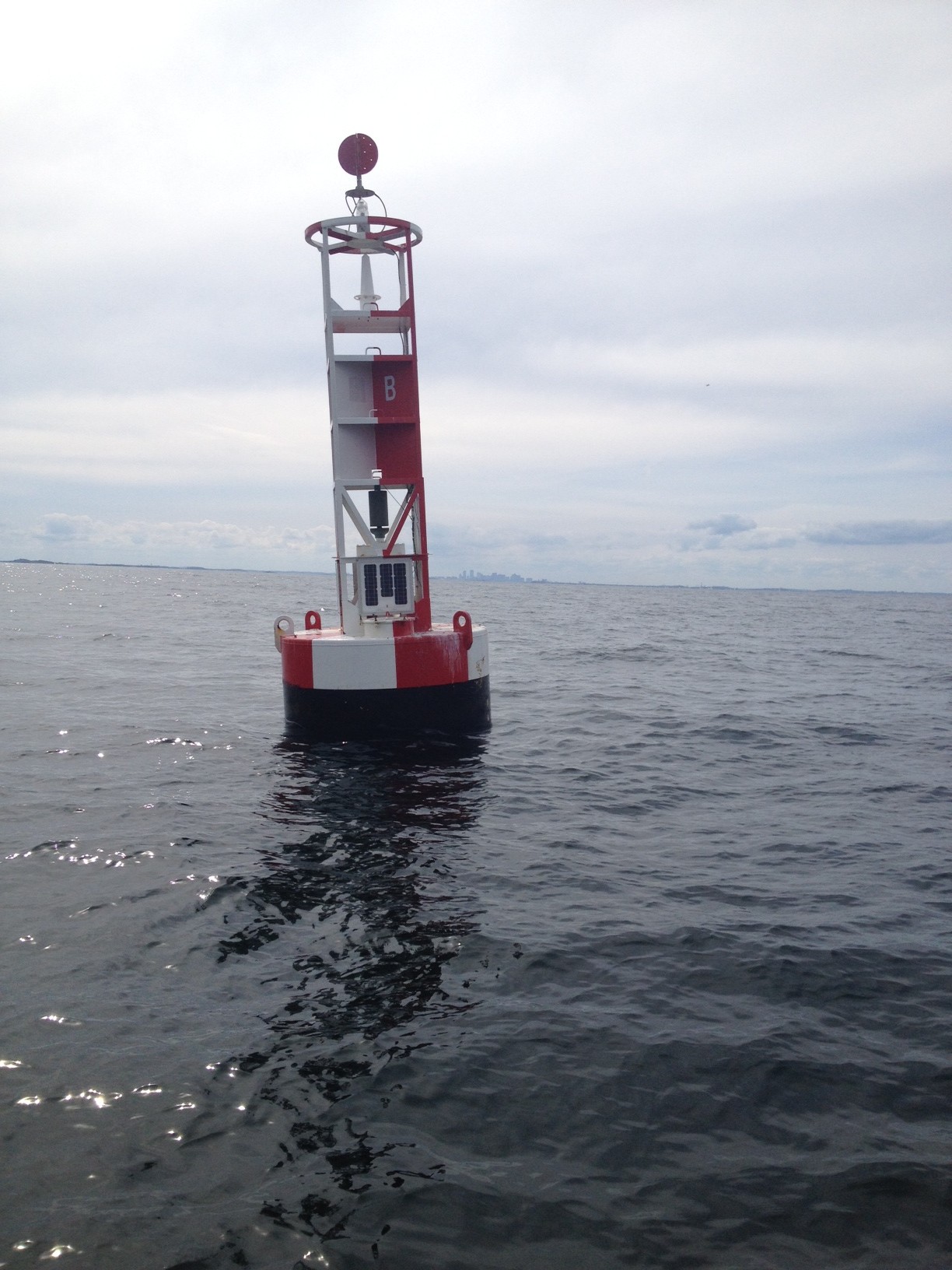 My old map tells me that there were once two lighthouses on Baker's island, and shows that there was once a solid structure of a lighthouse at Marblehead Neck, not just the skeletal tower that stands there today. The marker of Bowditch ledge appears on the old map exactly as it looks today. For more reading about Boston's North Shore, some of our favorite posts can be seen here and here.