Tonight's news from multiple sources of the discovery of a WWII-era German U-boat wreck South of Nantucket makes me think about what boating might have been like while the war was going on….
U-boats in Boston Harbor
That summer 70 years ago was probably not a good one for recreational boating or commercial fishing, given that the entire harbor was on the defensive and rigged with mines to prevent German U-boat attacks. Here is an Army Corp of Engineers map of Boston Harbor's mine defense in the summer of 1942: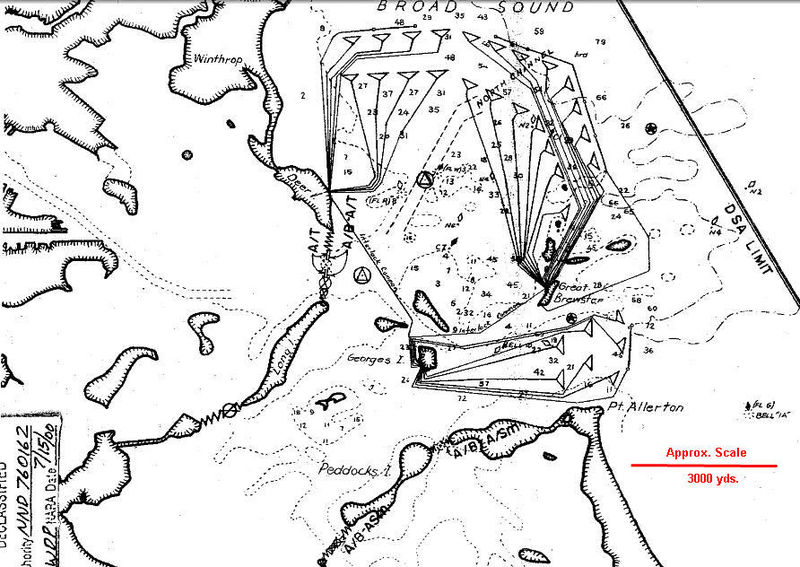 Per Wikipedia: This image is a work of a U.S. Army Corps of Engineers employee, taken or made as part of that person's official duties. As a work of the U.S. federal government, the image is in the public domain. See this the history and usage disclaimer of this image here.
Germany declared war on the United States on December 11th, 1941, only four days after the attack on Pearl Harbor by Japan. Over the subsequent six months, there would be more ships lost off the coast of Boston to U-boat attacks than there were lost to Japanese attack at Pearl Harbor. Many of the ships lost during these six months were leaving the Fore River Shipyard in Weymouth. I think this is a less often taught point in American History, as it could have compromised the American psyche and challenged the perception of security through geographic isolation.
Pictured below is an Ameican WWII-era mine, which was one of the many devices protecting the harbor, per the diagram above. Legend has it that this mine was hit by a submarine-presumably a German U-Boat one night in 1942. The disturbance detected, causing the network to be activated, and putting the entire harbor defense system on high alert. The vessel in question slipped away into the night unscathed, but a later examination o the mine in question revealed that it had a large gash on its side, most likely the work of a submarine propeller! This mine can be seen today on Georges Island.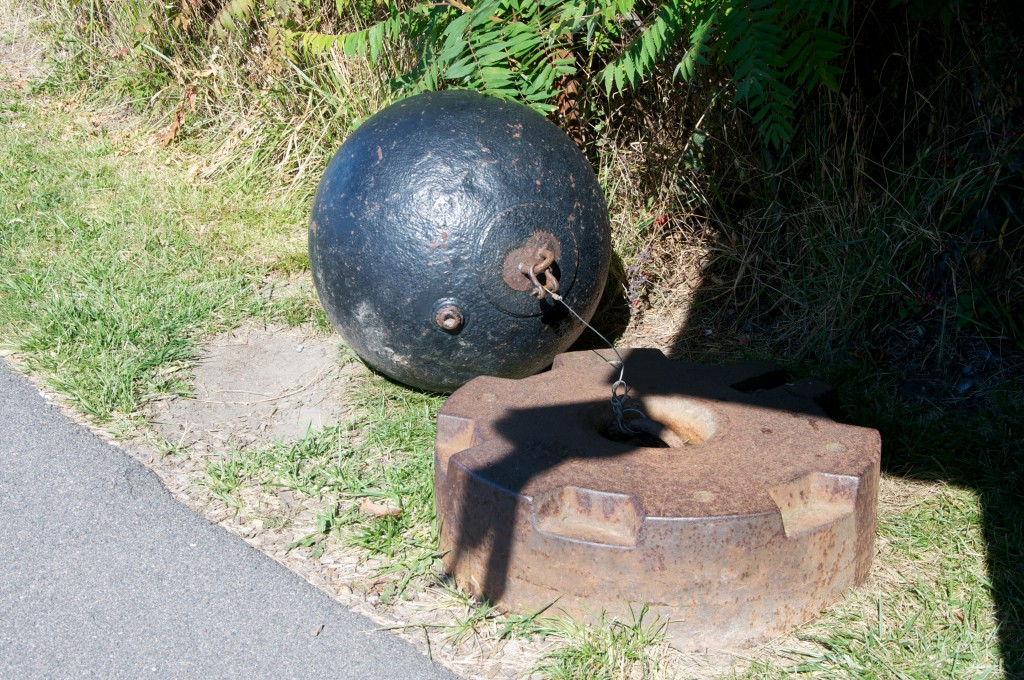 I remember learning about our harbor defenses at a young age from my Grandfather, who was a WWII veteran. One afternoon many years ago while we were fishing near Loblolly Cove in Rockport, he pointed out a big concrete tower up on the hill (the one near Penryn Way, for you North Shore locals out there)….He told me that the Government constructed these towers in order to survey the coastline for enemy intruders, particularly U-boats. They would then use triangulation to pin point the U-boat locations and coordinate defenses. Today, several other similar towers remain standing on both North and South Shores in places like Halibut Point State Park in Rockport, Lodge Park in Nahant, Lovells Island in Boston Harbor, The Northern end of Humarock near the mouth of the North River, Brant Rock in Marshfield, and finally, the Glades in Scituate.
Pictured below is the WWII-era lookout tower located on the Glades in Scituate: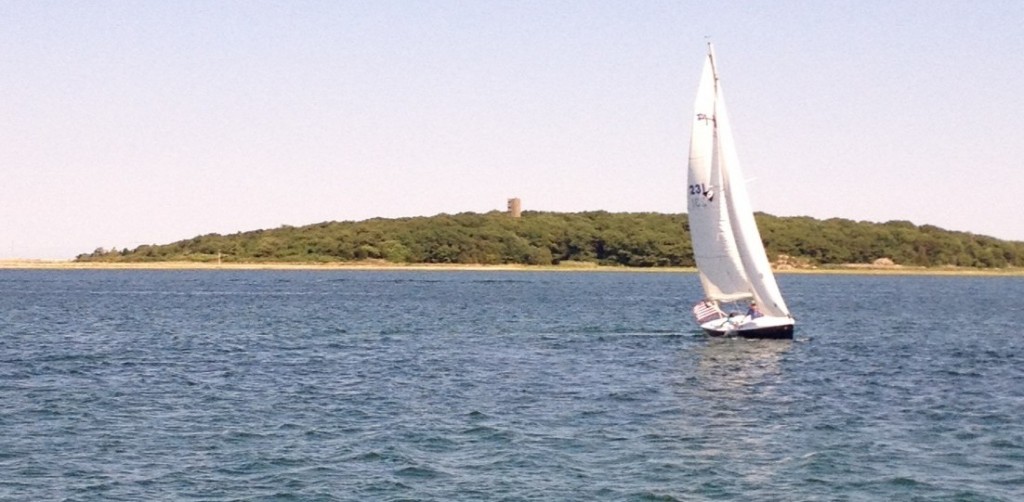 A distant view of the Humarock Tower from the North River Bridge on Route 3A: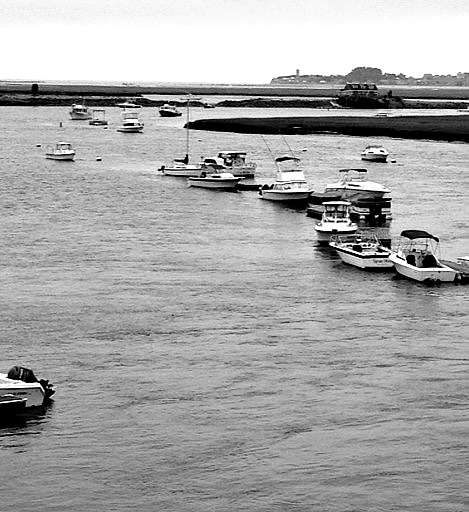 So there is a little coastal WWII history for you…..more to come!