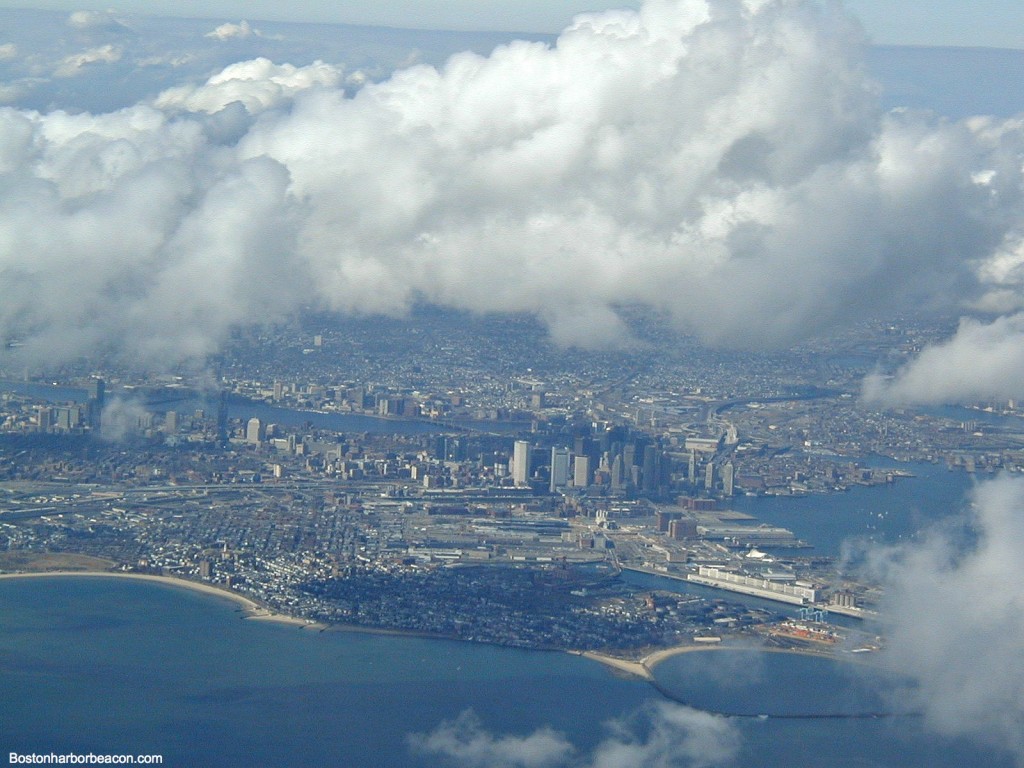 I think one of the best ways to view the coastline is from the aerial perspective. Around Boston, most flights in and out of Logan Airport send you right over the coast, so you can get a unique perspective of where things are. Of particular interest to me is seeing how shallow the harbor looks from the air (just after takeoff, you can see the obstructions lying below the water around Castle Island). Also of interest is how amazingly close Provincetown and Gloucester look to Boston when you see them from the air. Above is a photo taken while on descent just East of Boston, as the jet was making a loop to the South of the city. Of particular note here is South Boston, and the lagoon, i.e. "sugar bowl" around Castle Island.
Quincy. Here is a photo from the same flight (above) as the plane makes a loop over the South of Quincy, Ma. If you follow the Neponset River to the North, you can see Route 3, Marina Bay, and U-Mass Boston and the JFK Library in the distance.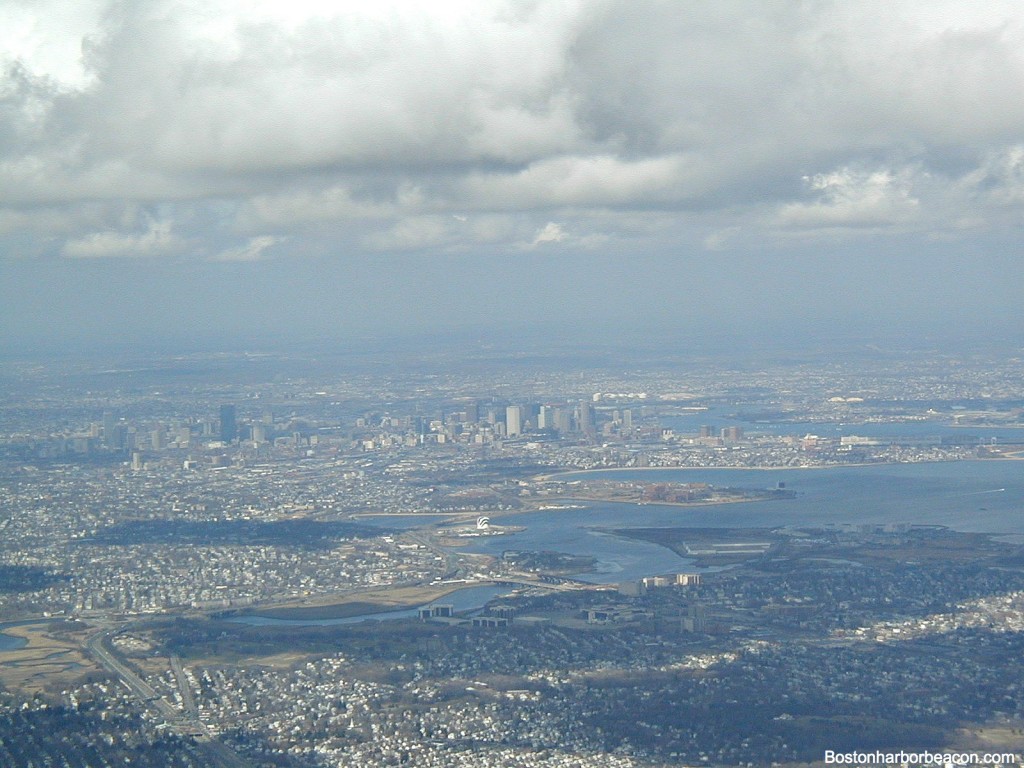 North Shore: Here is a great aerial view of Gloucester while heading South near Boston. You can see Gloucester Harbor, the Cut up the Annisquam River and the 128 Bridge, then all the way up to the sandy spit and marshes of Essex and Ipswich to the North.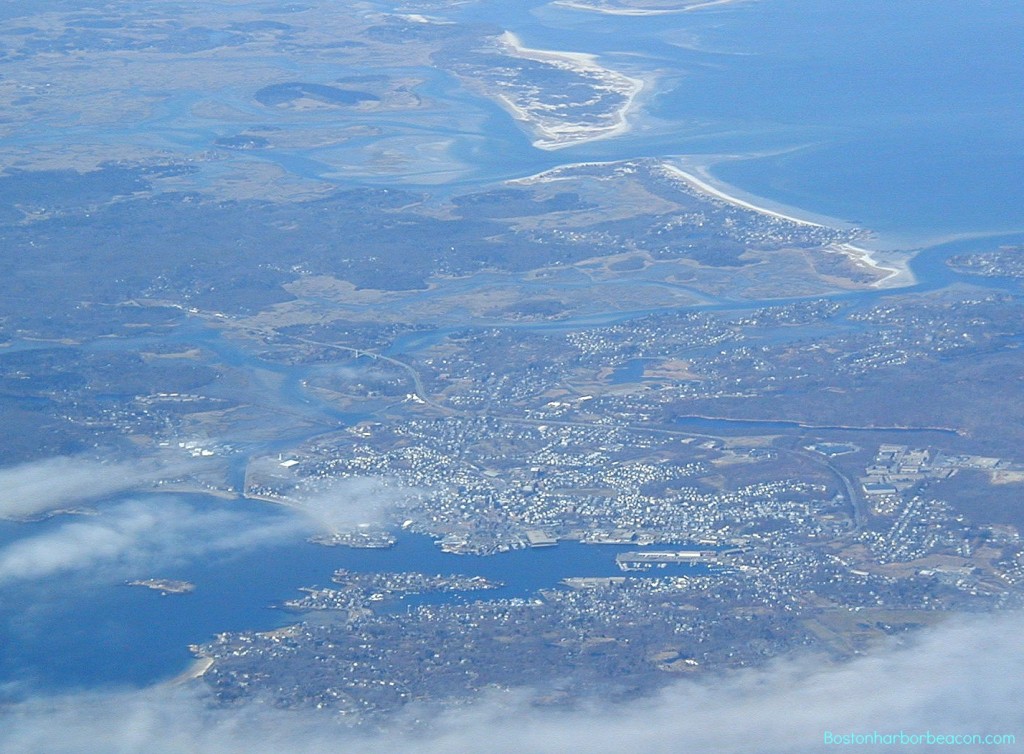 Lower resolution, but broader view: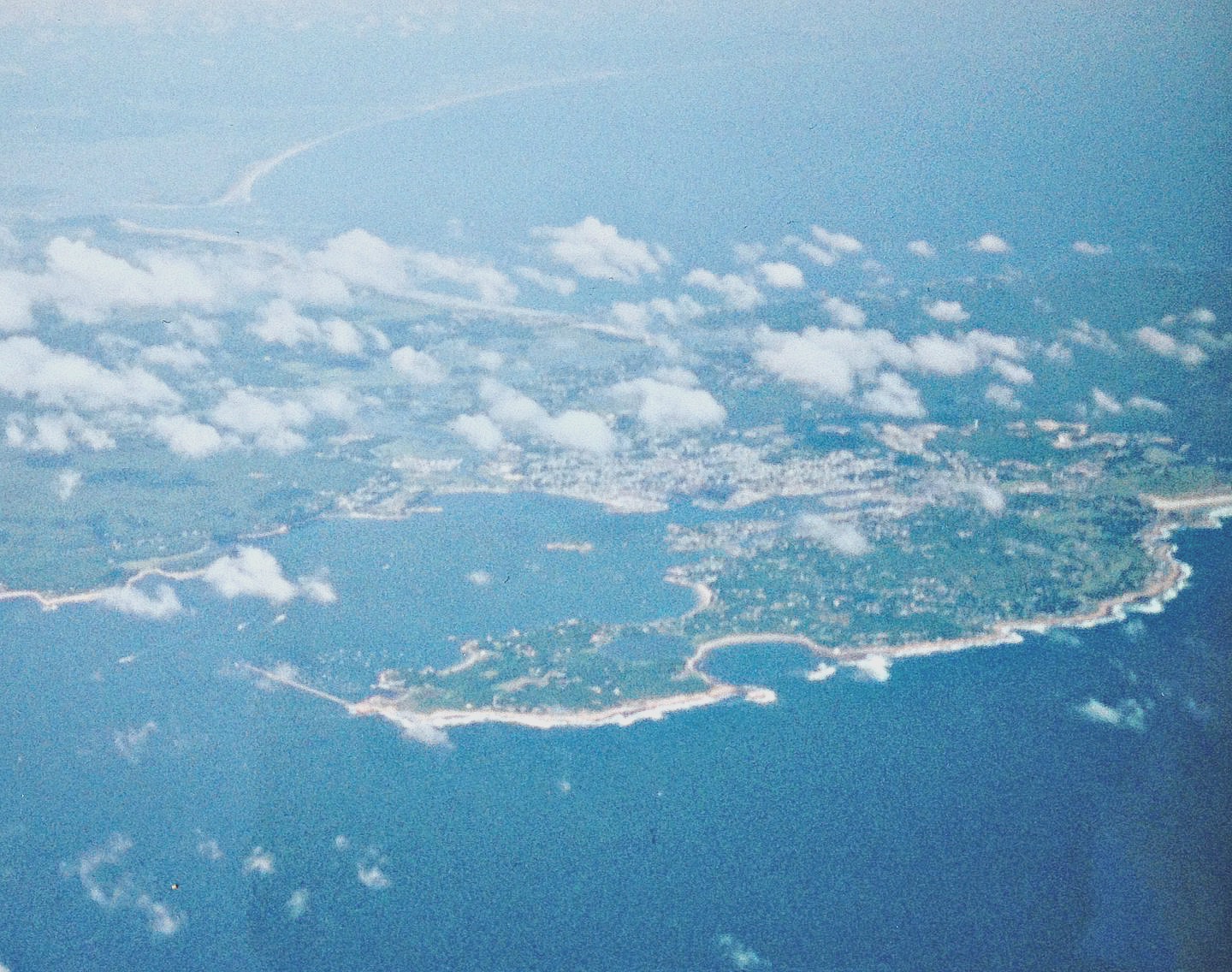 Nahant and the North Shore: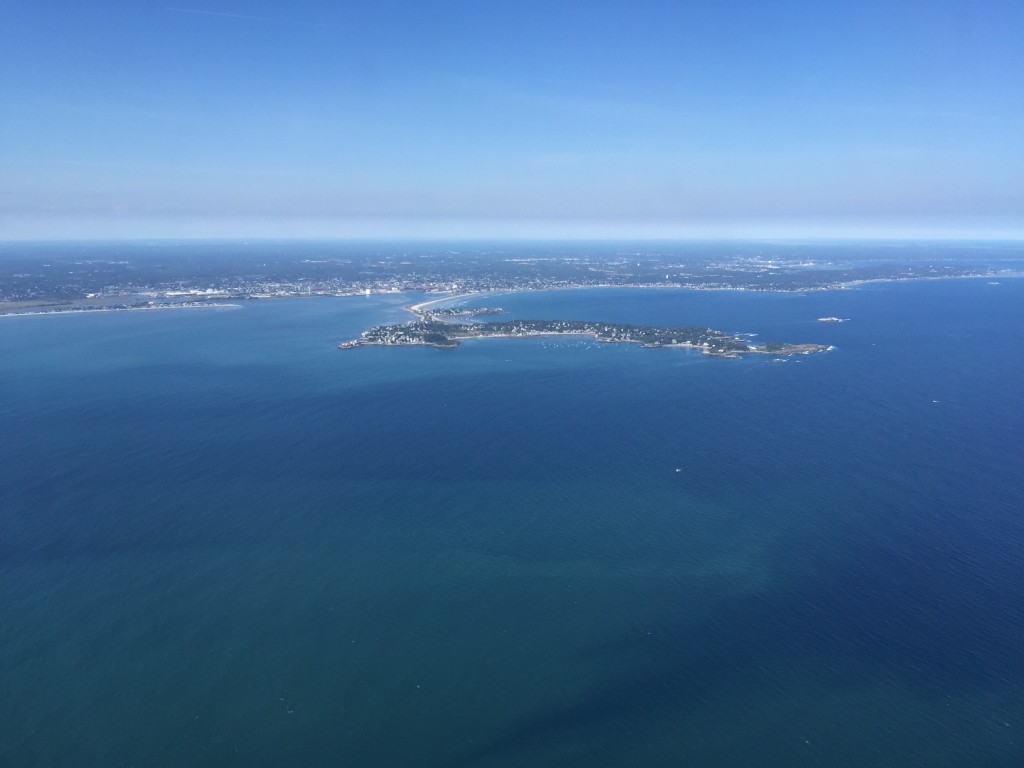 South of Boston: Scituate Harbor, the North River and Duxbury Beach/Plymouth Harbor in the distance: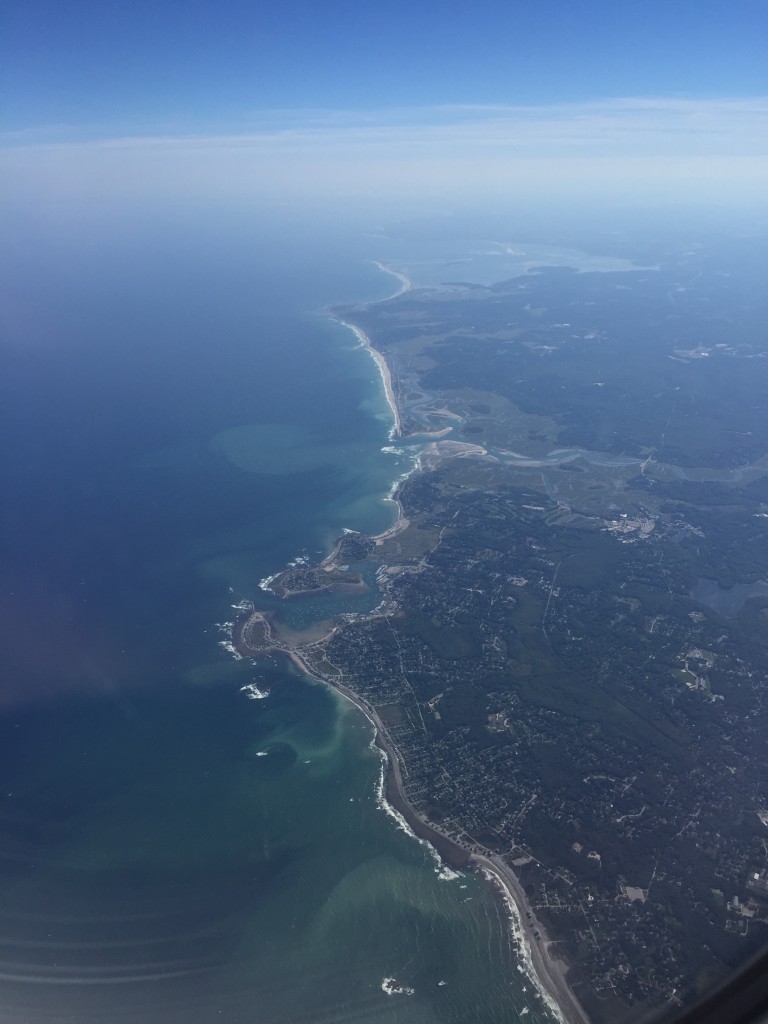 Chatham Harbor & Monomoy Island: I took this while heading South out of Boston. It is a winter shot, but still kind of a neat perspective on the ever-changing shoals of Chatham Harbor.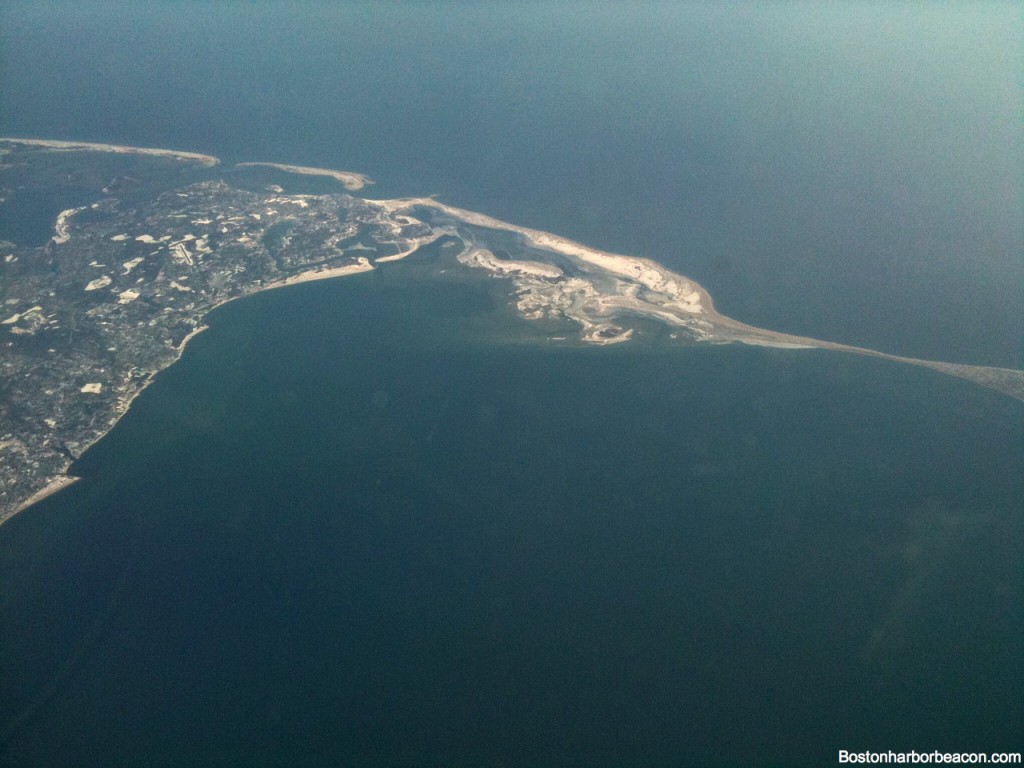 Nantucket. Here is an aerial view from a small propeller plane of Nantucket Harbor while heading down the to Island in Winter. Check out Brandt Point and the Boat Basin: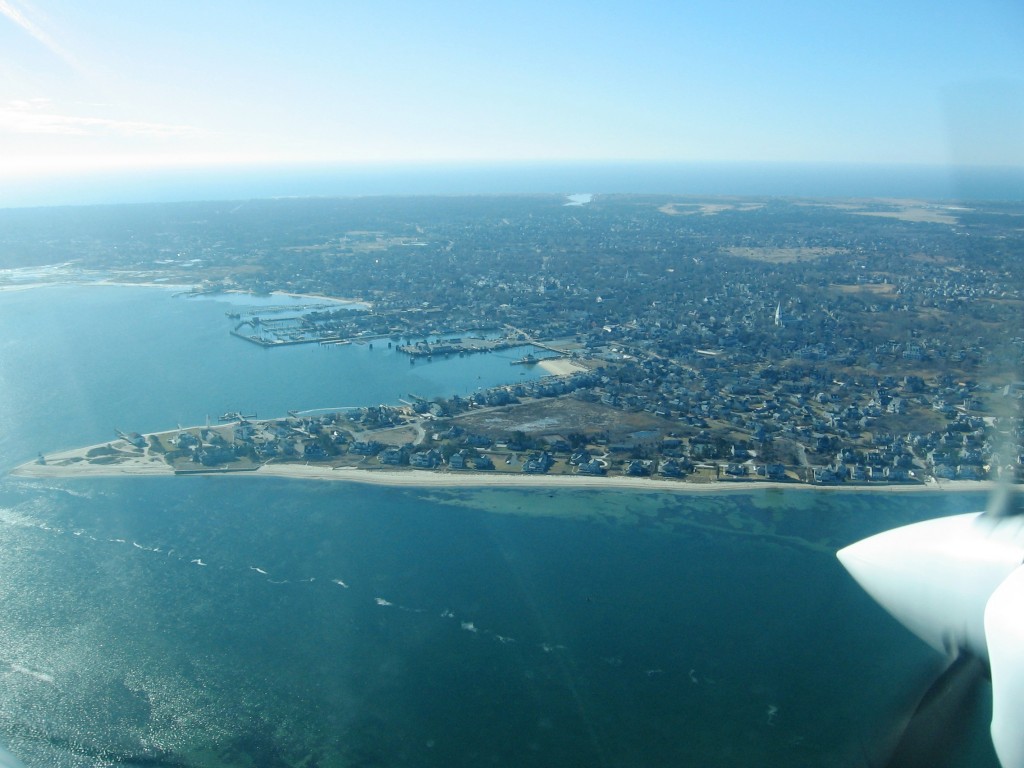 Coastal Maine. Here is an aerial view of the rocky outcrops of the Maine Coast, taken while starting decent into Boston after a trans-Atlantic flight. This is the area just North of Casco Bay, in between Casco and Penobscot. In the foreground is Pemaquid Point and Muscongus Bay, toward the center-left, Boothbay Harbor can be seen, and to the far left, you can make out the Brunswick Naval Air Station at the top of Casco Bay.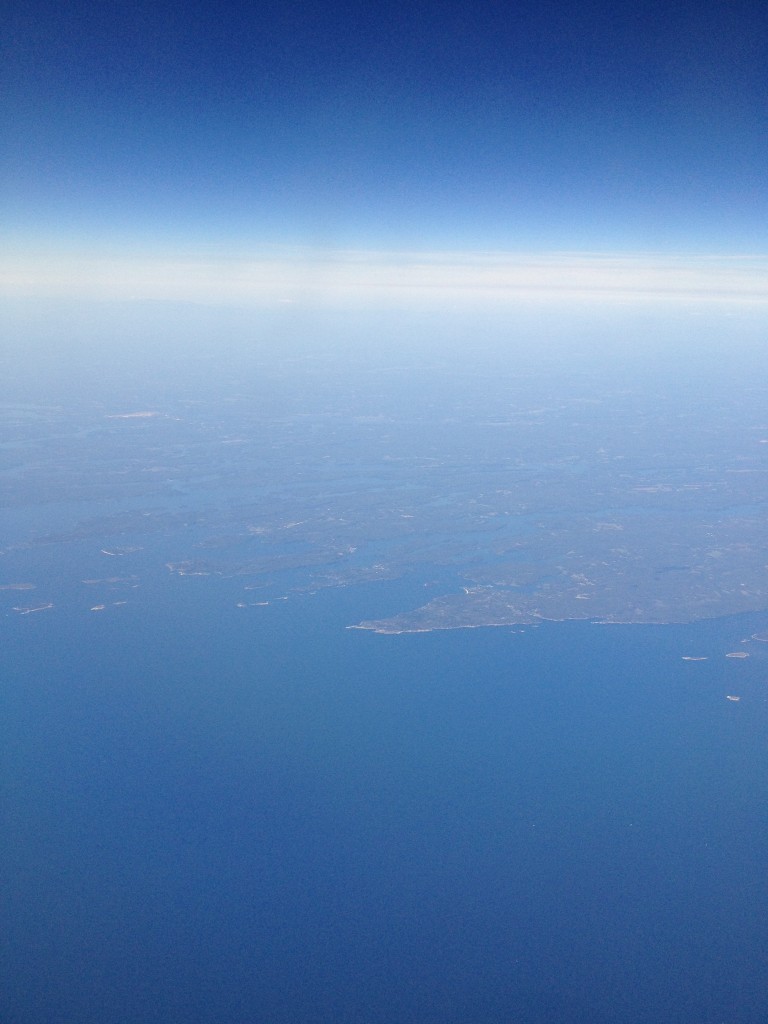 A sunset view of South Boston while on final approach to Logan: