A great perspective of the expanse of Massachusetts Bay: Yesterday, the three new wind turbines recently put up in Gloucester were visible all the way from Scituate! Here is a photo of them, with Minot Light and Scituate Glades in foreground as proof: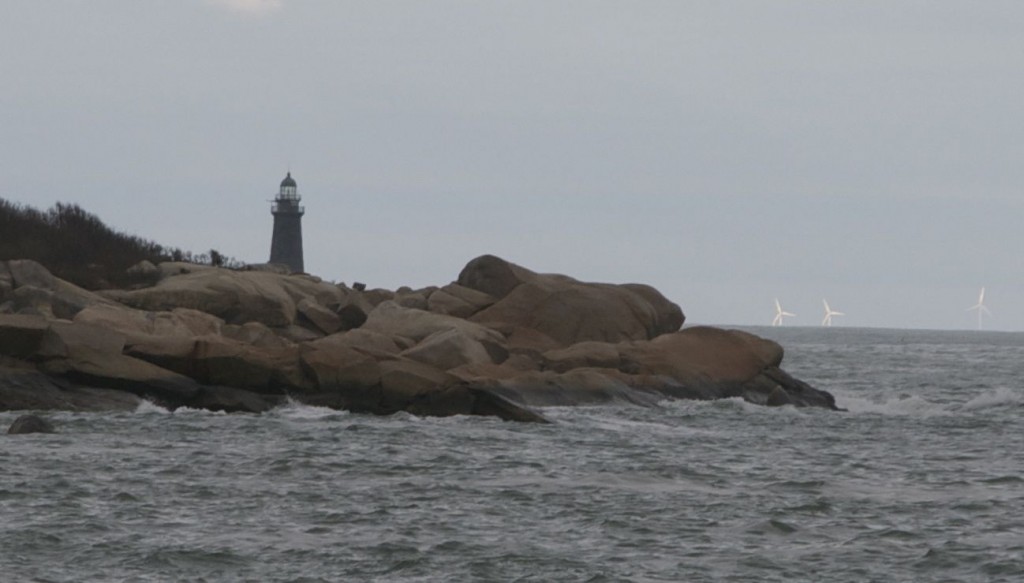 If you have read this website before, you know that I have a strange interest in the distances and spacial planes that we see when looking across bodies of water. I have noticed the turbines before from a nearby hill on the South Shore and previously took a couple photos of them that came out just OK after a little editing.
Yesterday, mother nature did the editing for me, as the slow moving cloud cover from the Southwest had covered the South Shore, but still allowed the sun to still reflect brightly up in Gloucester. As such, we had a great light contrast and great view. Aside from the zoom, these photos are completely unedited!
An unobstructed view of Gloucester from the South Shore, across 22 miles of Massachusetts Bay: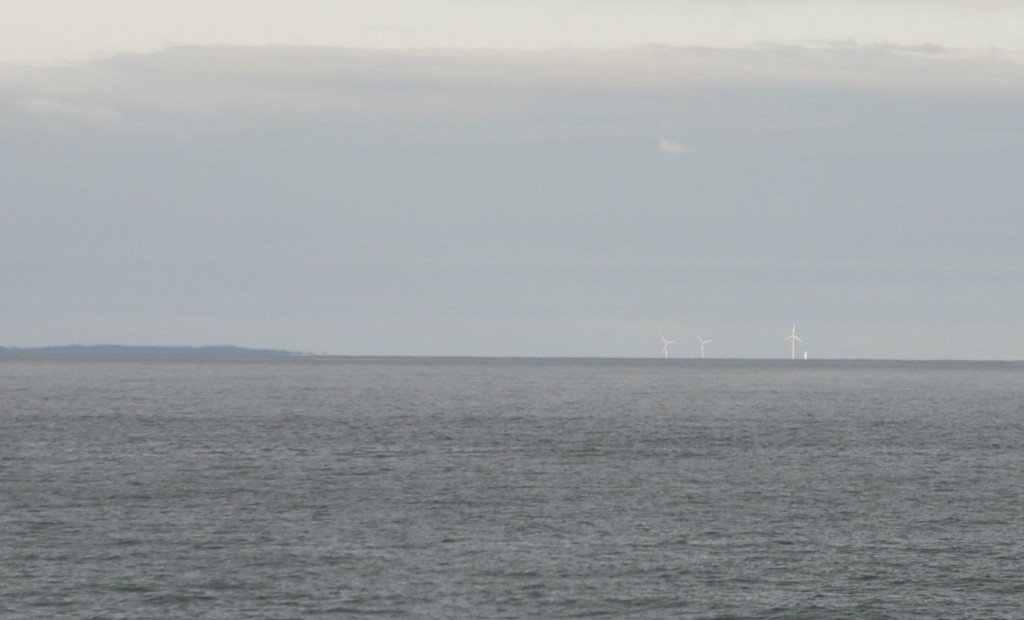 A fully zoomed out view. These were taken from the sea wall at the Northern end of Glades Road in Scituate, close to Minot Light. You can still see the turbine if you look carefully.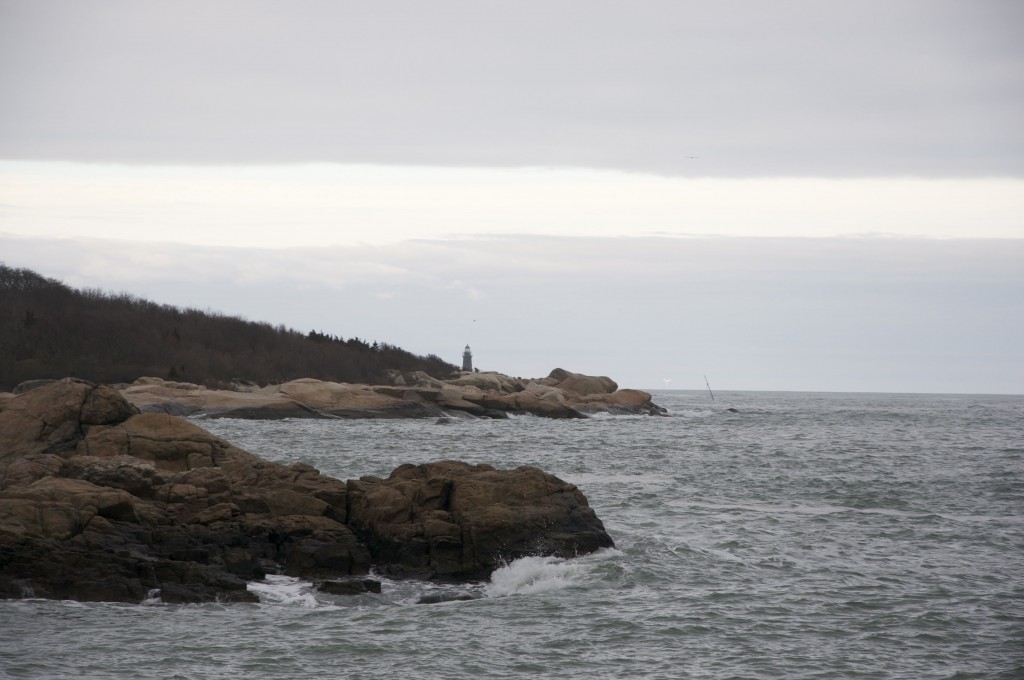 Interestingly, if you look at the first photo (the zoomed in one) you will notice that you can't see a portion of the lower part of the wind turbines, as they are cut off by the curvature of the Earth!