Once the largest port in the Northeast, the city of Salem is today clearly less of a commercial and maritime center than the nearby city of Boston, twenty miles to the south. However, this was not always the case, as Salem was at one time in the late 18th century the largest port in Massachusetts and the sixth largest port in the world. The city of Salem and the large, broad sound lying off its shores is full of dangerous rocks, but also contains several lighthouses, ruins of old resorts, abandoned military structures, and the houses of Salem's two famous Nathaniels: Hawthorne and Bowditch, that is!
Salem's lighthouses: The lighthouse at Fort Pickering, with Baker's Island light visible in the background to the left if one looks carefully: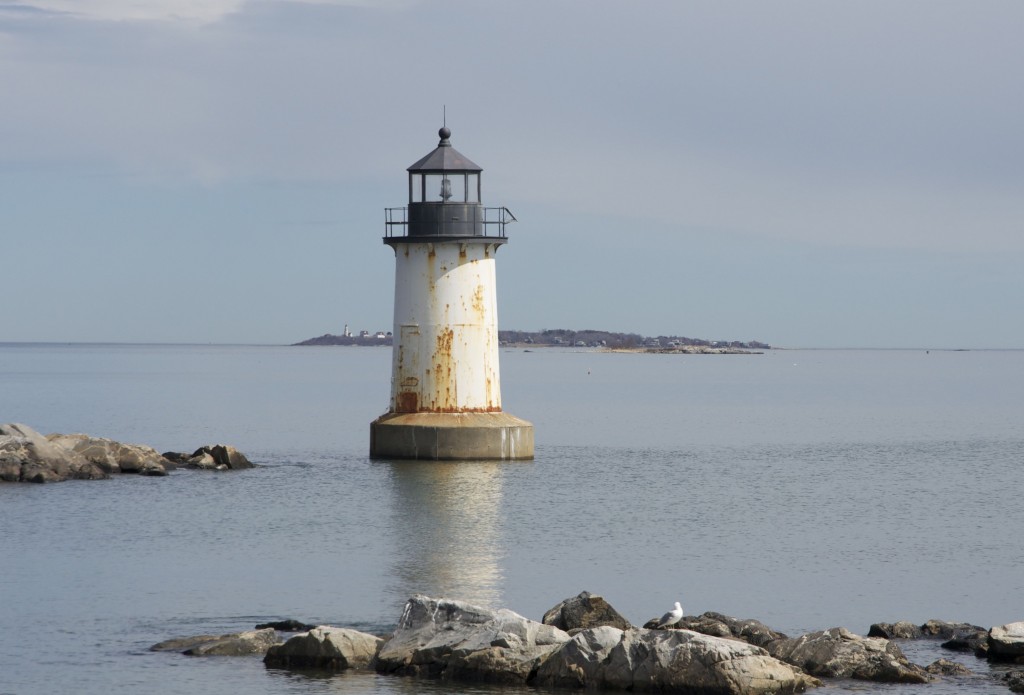 This large and naturally protected port that is is a destination worth visiting by boat or by land. (Recall our summer time visit to Salem Sound and Misery Island from Boston last summer). Salem's history is well preserved due in large part to the significance of Hawthorne and the Salem witch trials. However, the nautical history of Salem- that of Nathaniel Bowditch and Fort Pickering is lesser known but equally intriguing.
Downtown salem, once the 6th largest city in the world, is well preserved. The central square is surrounded with old historic, federal style buildings. A walk down Salem's Essex Street will yield a view of many houses like the one below: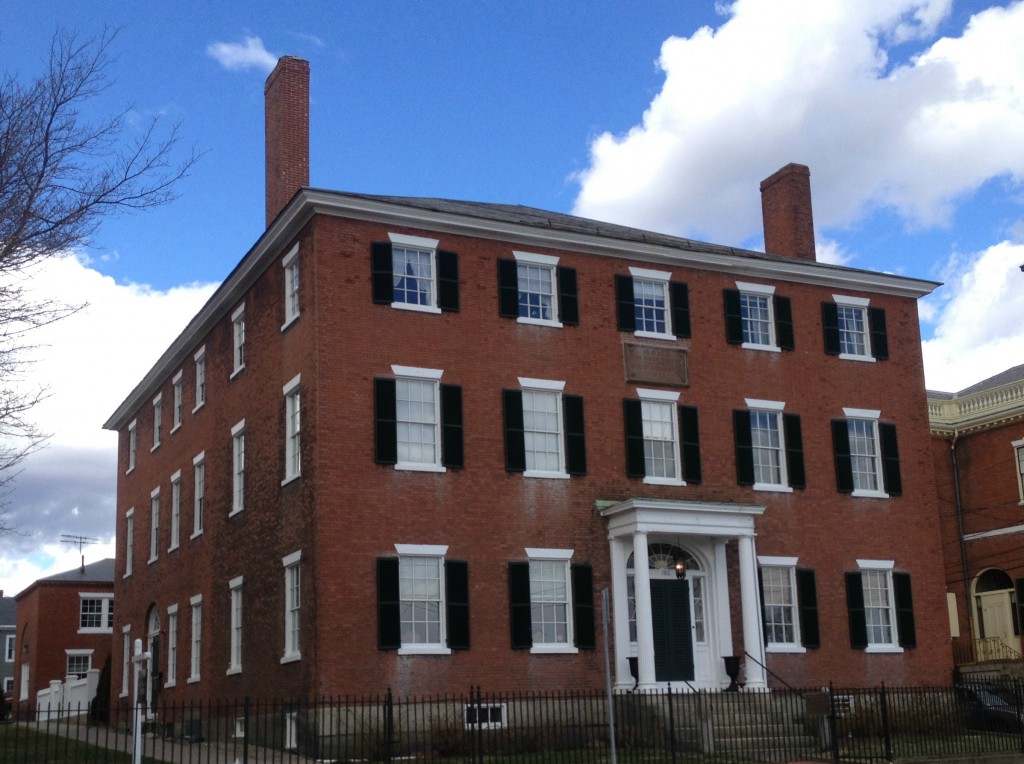 Salem's shipping and trading industries where supported by its large wharfs. One such wharf that remains today is Derby Wharf, which was owned by the Derby family and was a major departing point for American ships heading to trade in the Far East. At the end of Derby Wharf sits an old, three-masted sailing vessel, the "Friendship." It is reminiscent of a time when Salem's harbor was the busiest in the country: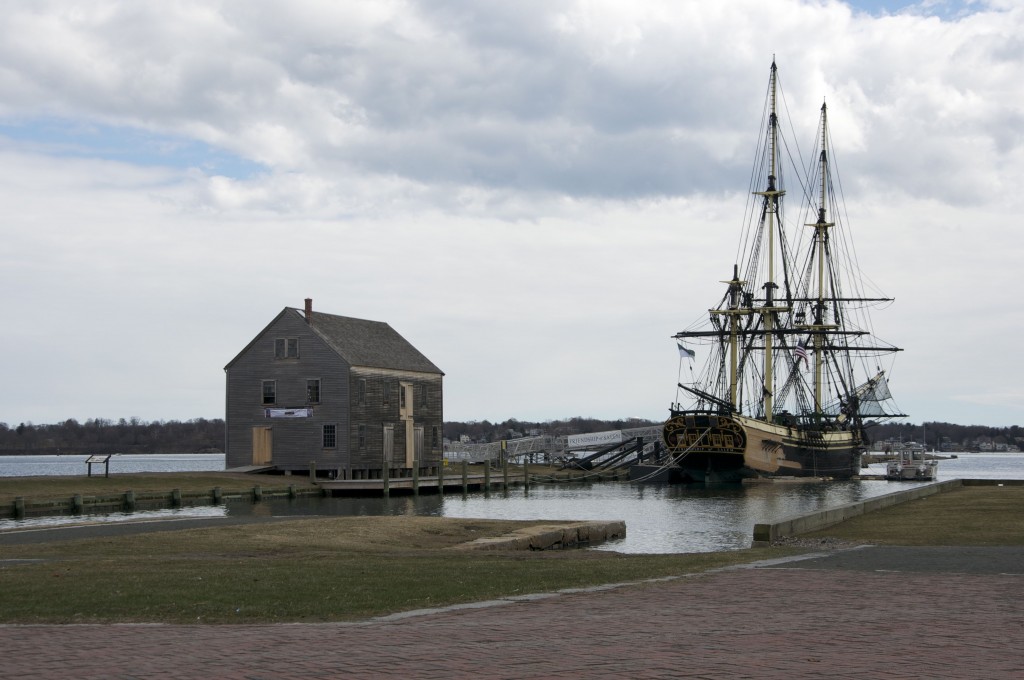 Derby Wharf Lighthouse, which sits at the end of the pier: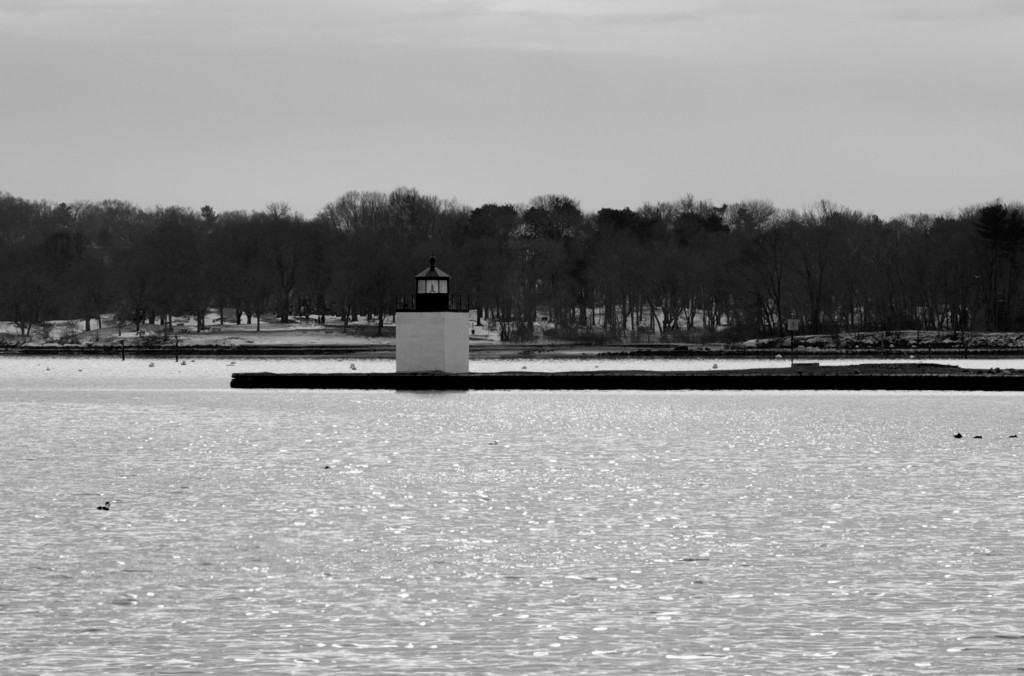 Salem First Church, made infamous by the Salem Witch Trials which occuered here in the eighteenth century. The nearby Nathaniel Bowditch House, named for the founder of modern navigation, has been converted into a tourist center.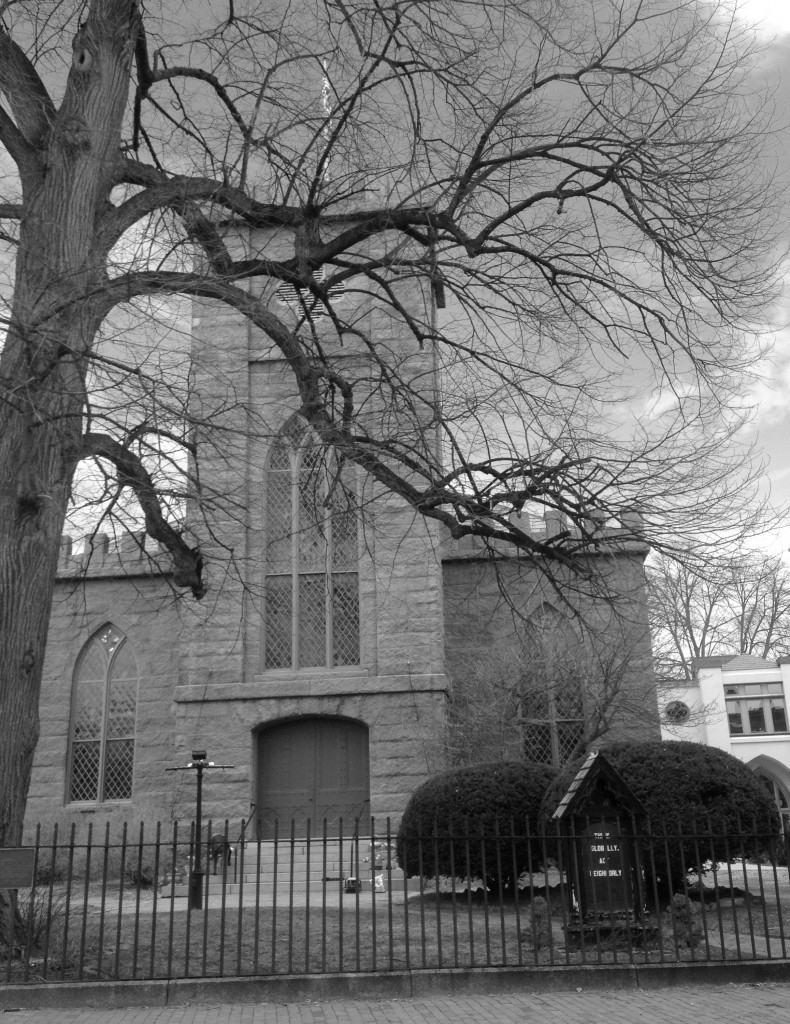 The Nathaniel Bowditch House- He was the "Father of Modern Navigation"and helped further Salem's position as a leading maritime center of the East Coast: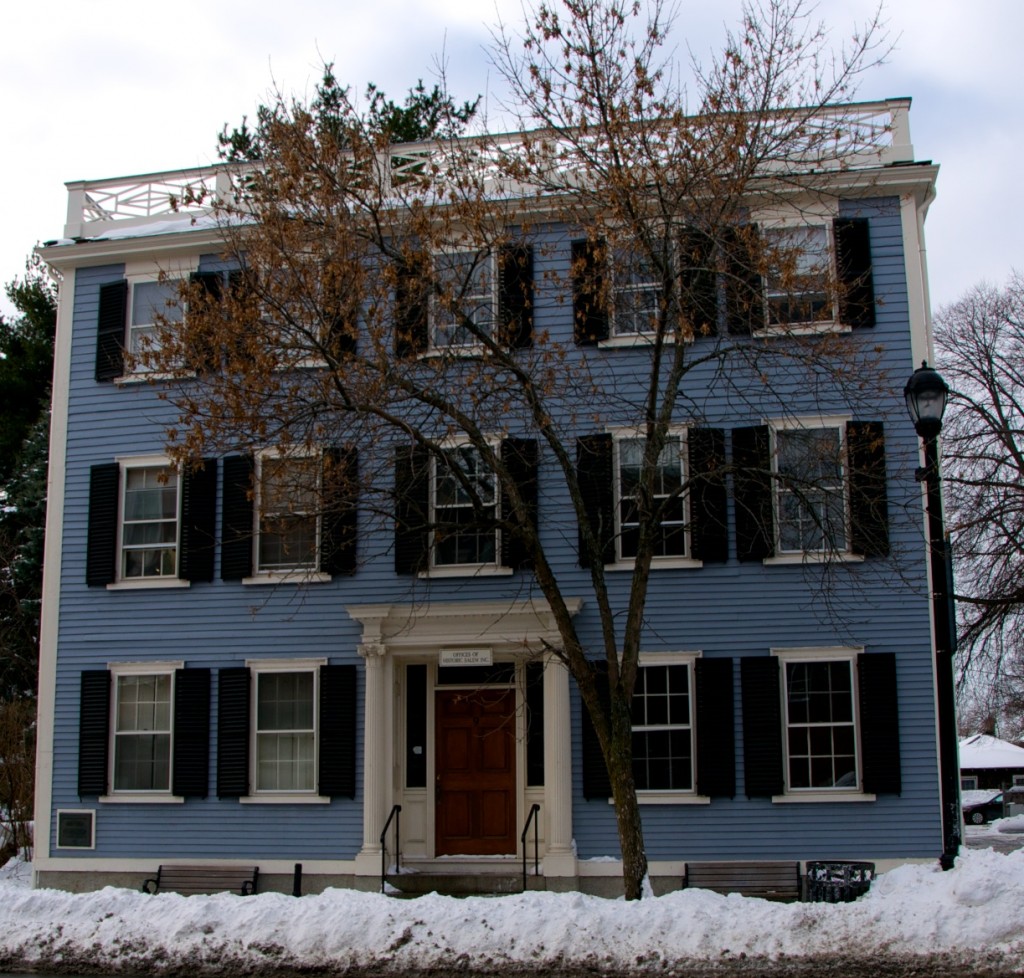 Fort Pickering, the structure originally built to guard the shores of the city of Salem. At the time it was built, Salem was one of the largest cities in the country: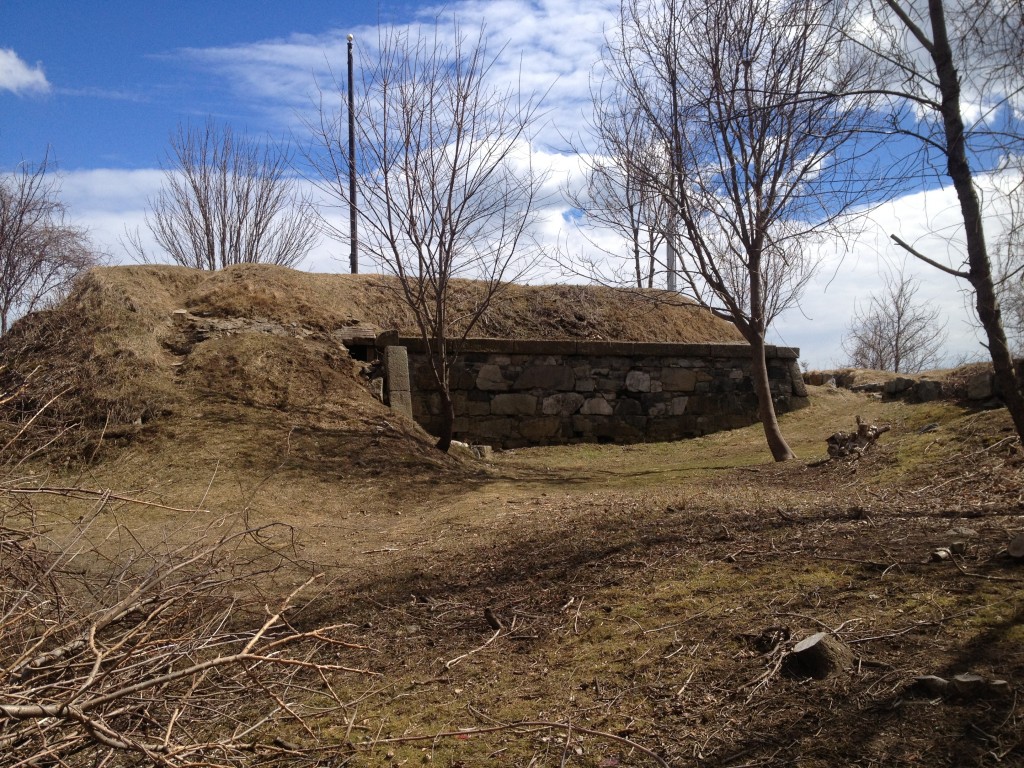 Fort Pickering was an integral yet lesser known part of Salem's nautical history. These defenses were built on a small peninsula of land called Winter Island around the mouth of Salem Harbor. The remains of the Fort and the nearby lighthouse can be visited today. While this is just another one of the many fortifications lining the coast of Massachusetts, this one is less well known due to is small size and lack of prominece.
Below is a clip from old map showing the layout of the fort and winter island in relation to the city. One can imagine that at the time this chart was made, the cities of Salem and Boston handled similar shipping traffic volumes: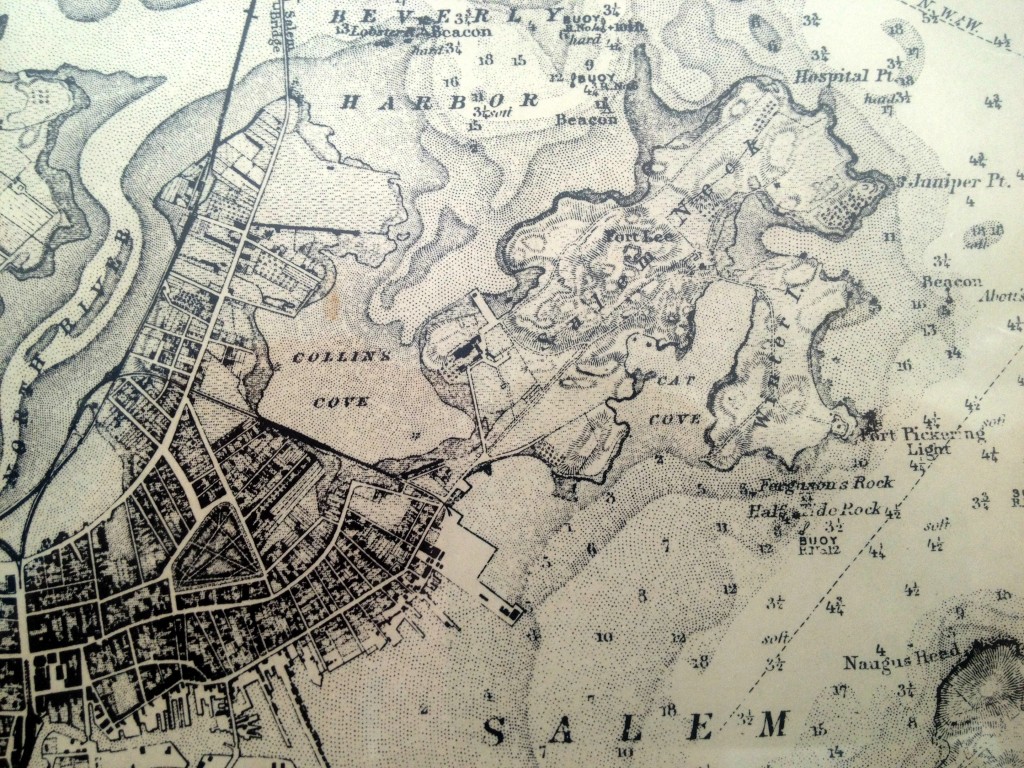 Here is a photo of the battery of Fort Pickering, that was used up until WWII. At that time, it had been used as storage for anti-submarine weapons: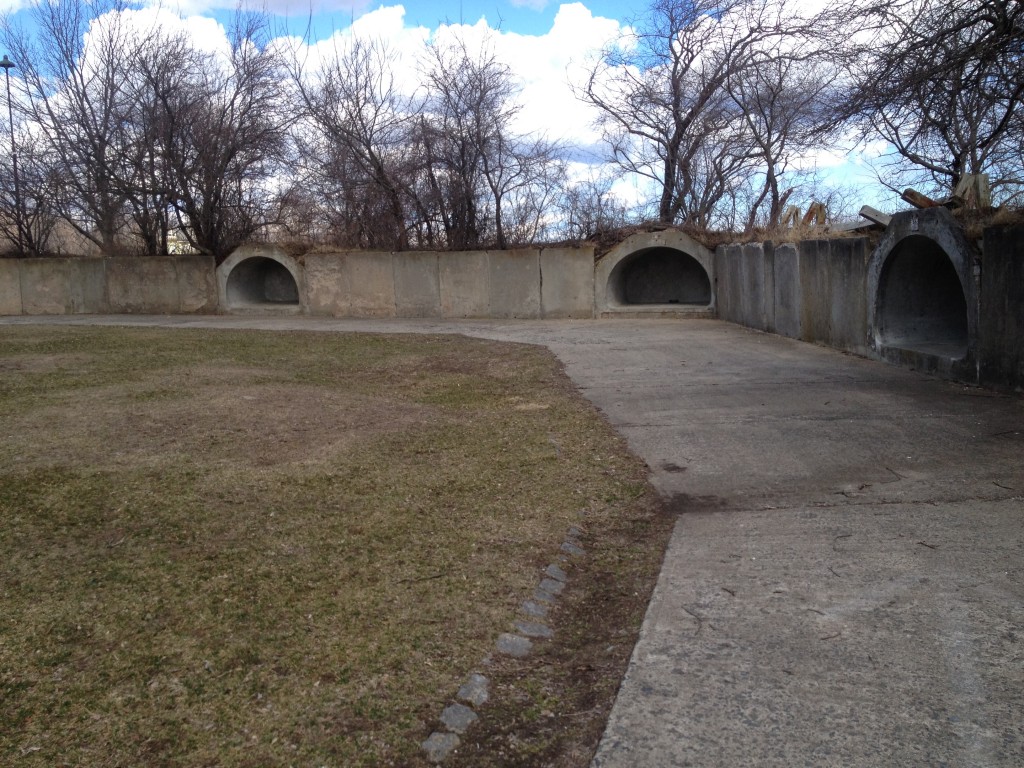 An underground bunker in the central part of the fort: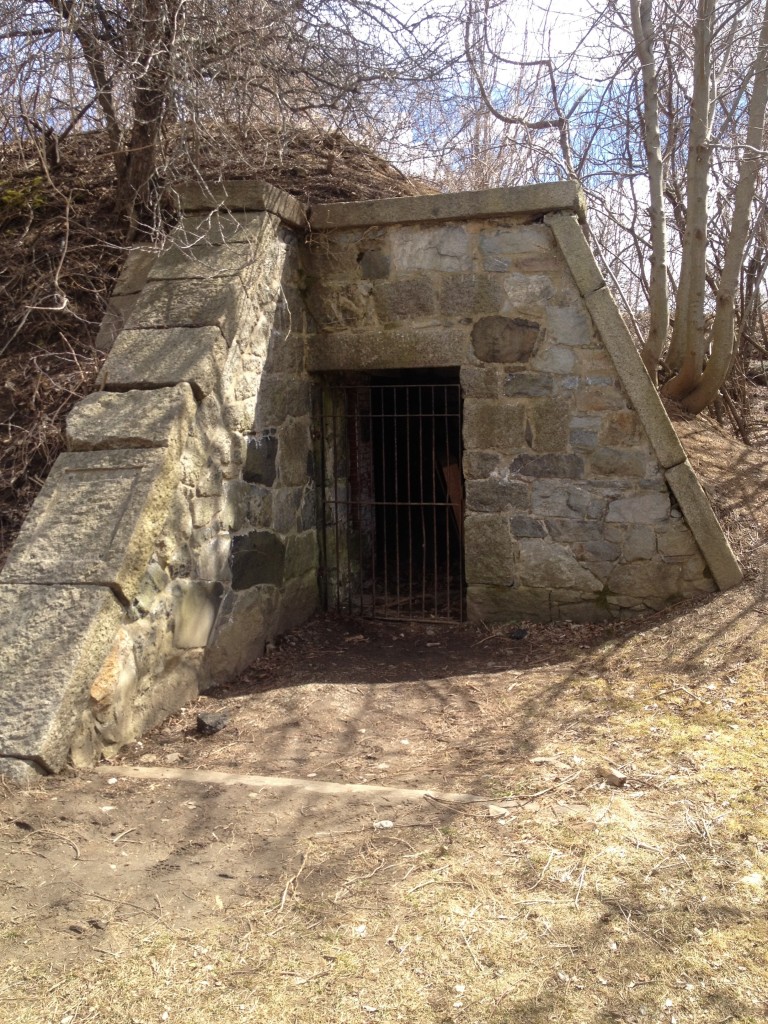 The view of salem sound and Baker's Island from the top of Fort Pickering: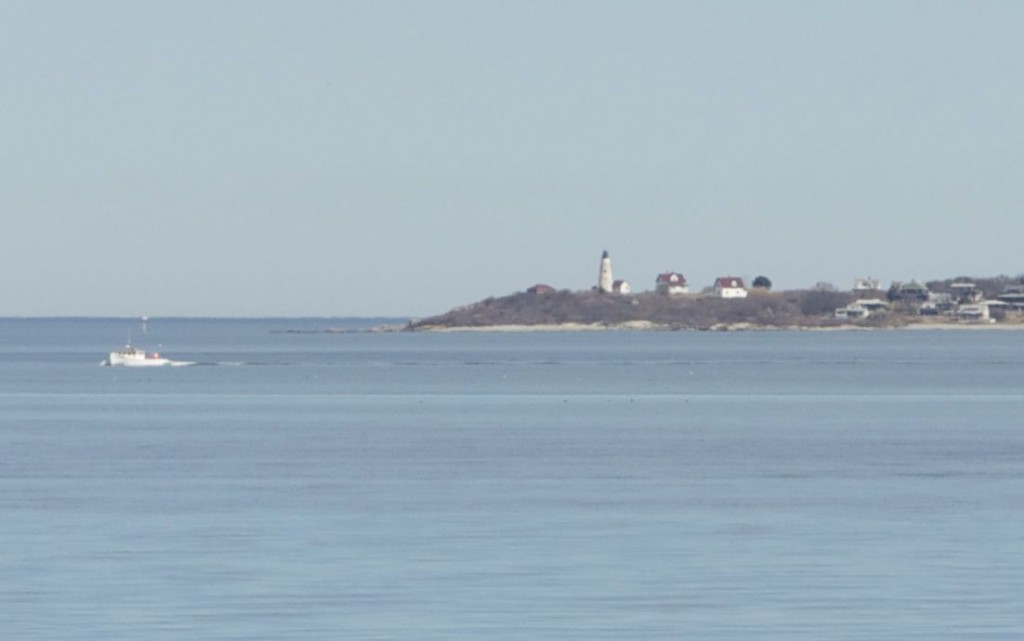 The darker side of Salem's history- that of witches and ghost stories, comes to mind when viewing the historical House of Seven Gables, located on the waterfront close to Derby Wharf. It was this old house than was the inspiration for Hawthorne's namesake novel: