Our buddy Captain Rob visited the Norfolk Shipyard in Virginia this week and took a tour of the USS Wisconsin, an Iowa–class battleship that is one of the biggest ever built. Here are some photos of the Wisconsin, in honor of the upcoming 4th of July holiday. Additionally, I have included information about a few more US Navy ships you may be able to see around the Boston Area.
The USS Wisconsin is an Iowa Class ship, one of five of the largest battleships built by the US. At 887 feet in length, these are the longest battleships ever built, although they are not the largest in terms of displacement: (That title would go to the Japanese Battleship Yamato, but this vessel was blown to pieces by the US Navy off Okinawa in 1945). Here are the big guns of the Wisconsin: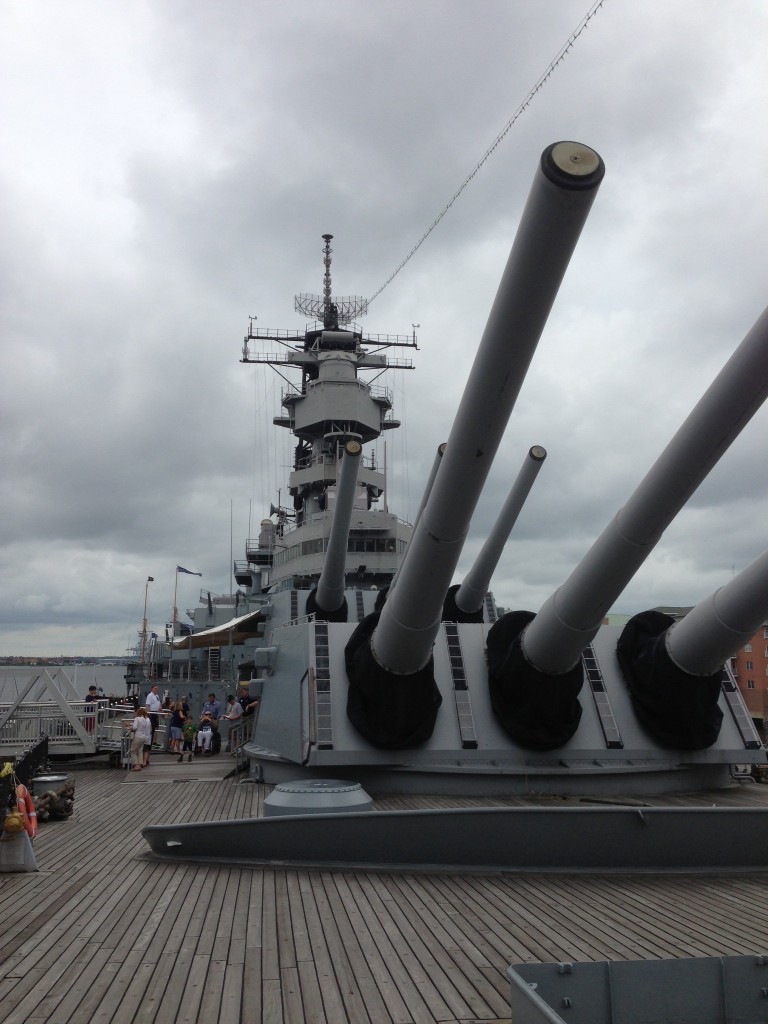 Some other destroyers, cruisers and aircraft carriers in the large Norfolk Ship Yard, which remains one of the largest and busiest Navy yards in the country: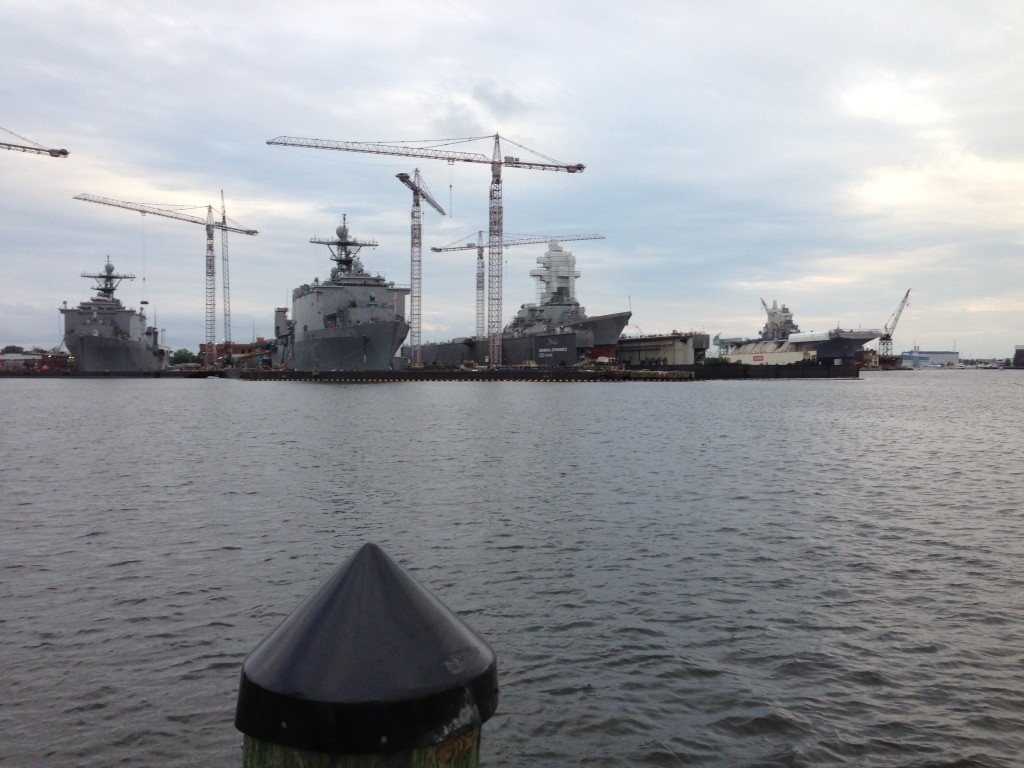 USS Wisconsin at dock, as seen from the stern: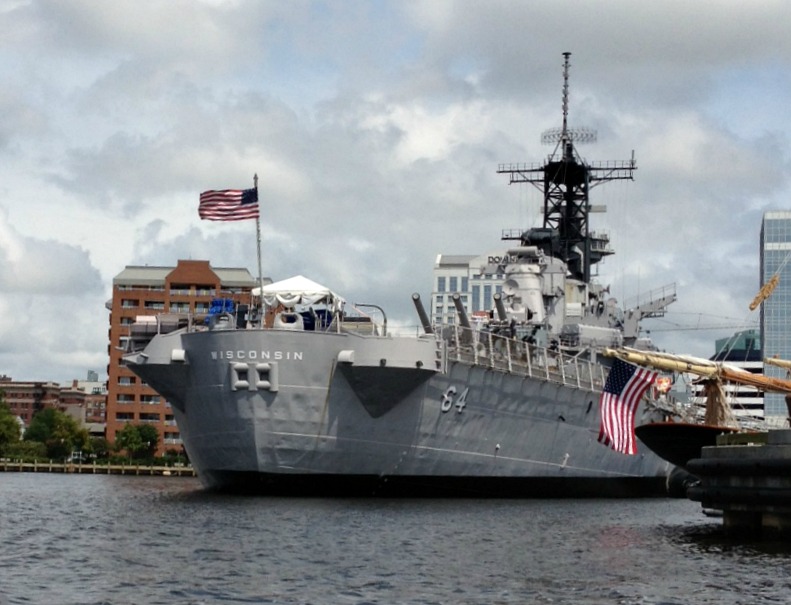 The view from up on deck: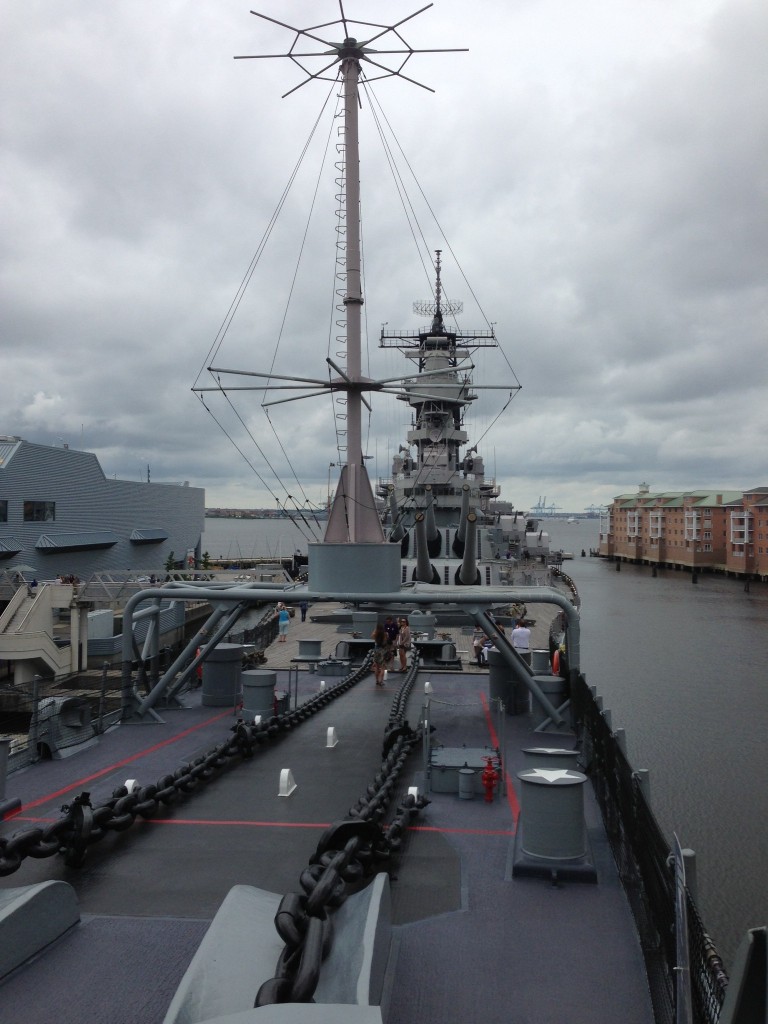 The silhouette of some big guns: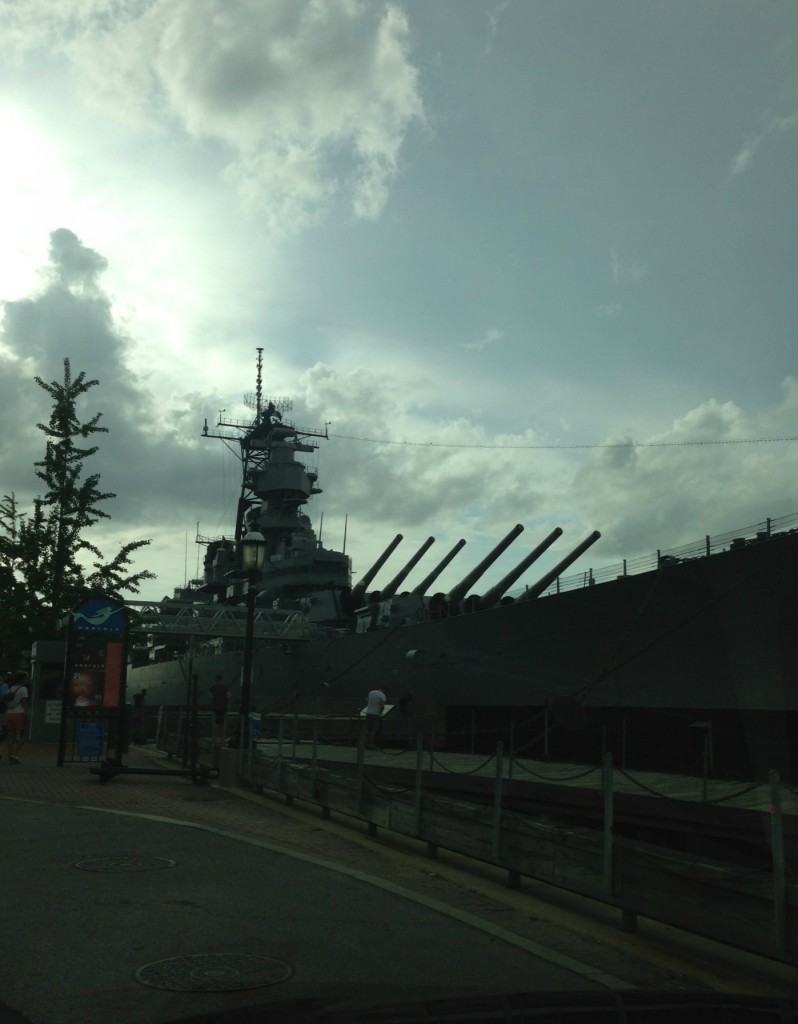 Navy ships you can see around Boston: there are several places to view these ships in the Boston area: These include Battleship Cove in Fall River, which is the largest collection of naval ships in the world, including the battleship Massachusetts, which while a major battleship, is still about 200 feet shorter than the Wisconsin! Smaller on the scale of navy vessels is the Destroyer and Cruiser. Two of these can be seen in the Boston area, including the USS Cassin Young in the Charlestown Navy Yard, and the USS Salem docked in the Fore River shipyard in Quincy.
Battleship USS Massachusetts (it looks big but Wisconsin is 200 feet longer!):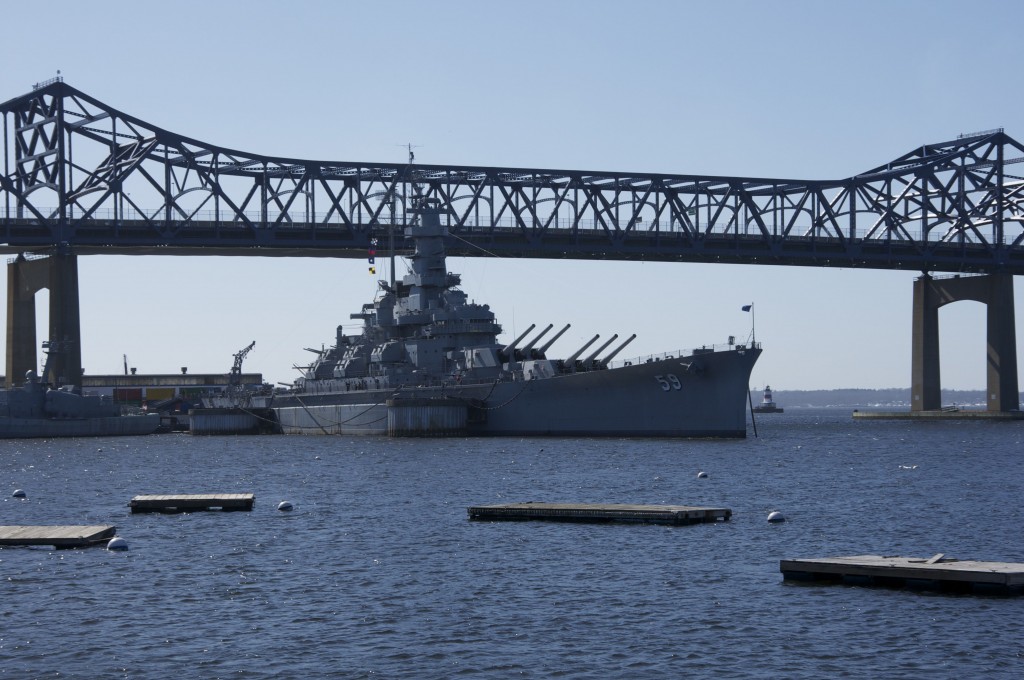 The Heavy Cruiser USS Salem at the Fore River Shipyard in Quincy: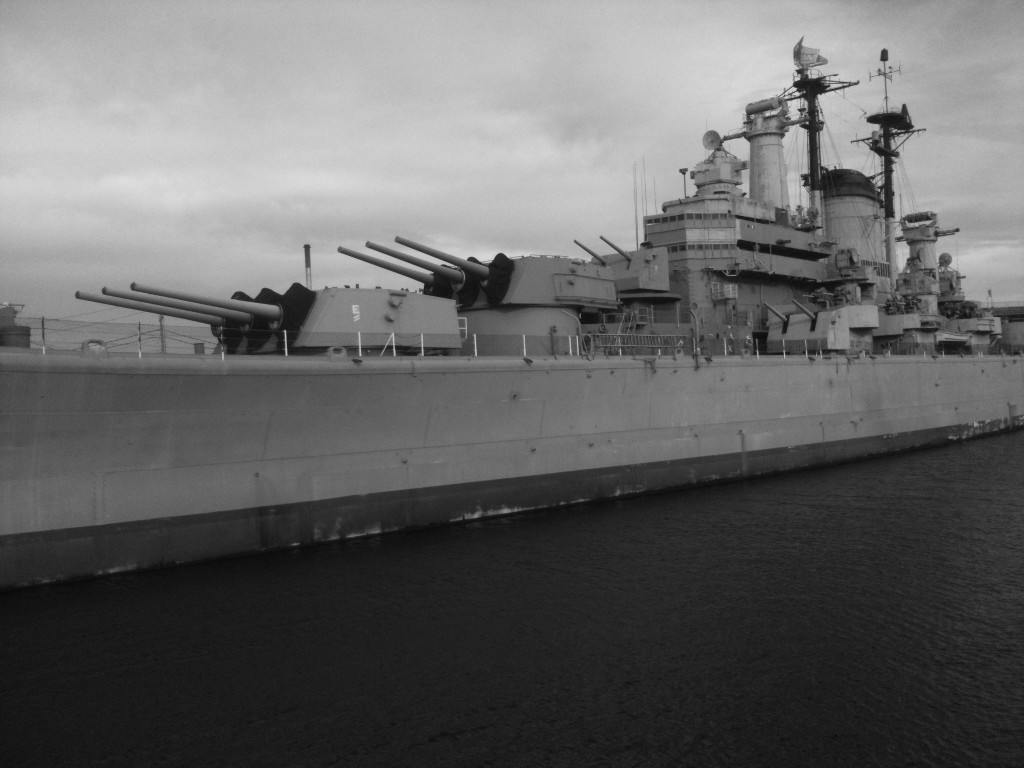 The light destroyer USS Cassin Young in East Boston (usually at Charlestown):