Green Harbor, an inlet in South Marshfield is a year round commercial fishing port. The nearby village of Brant Rock was reportedly the location of the first radio transmission.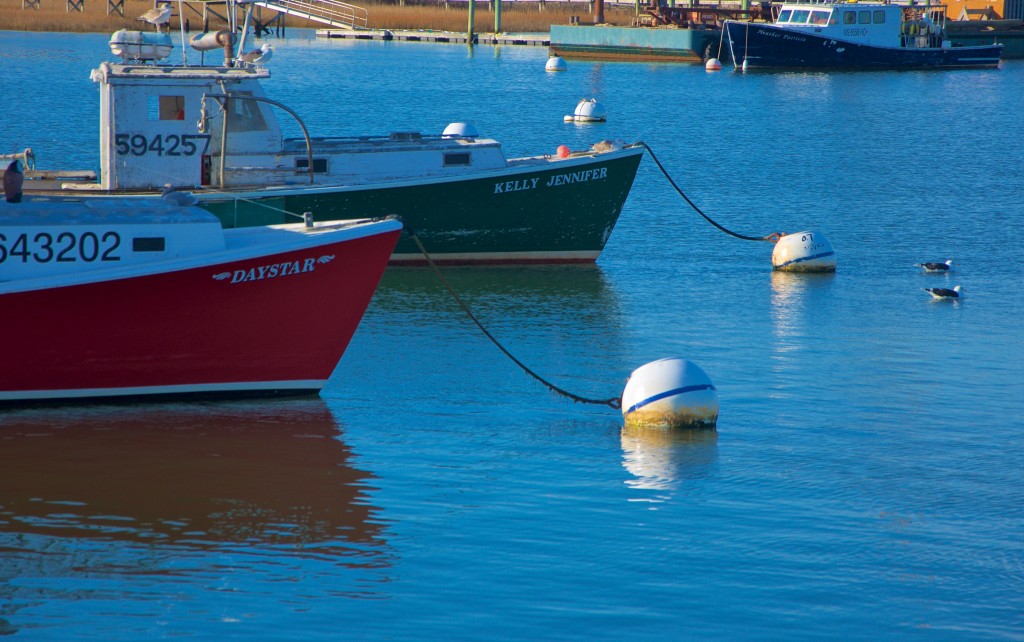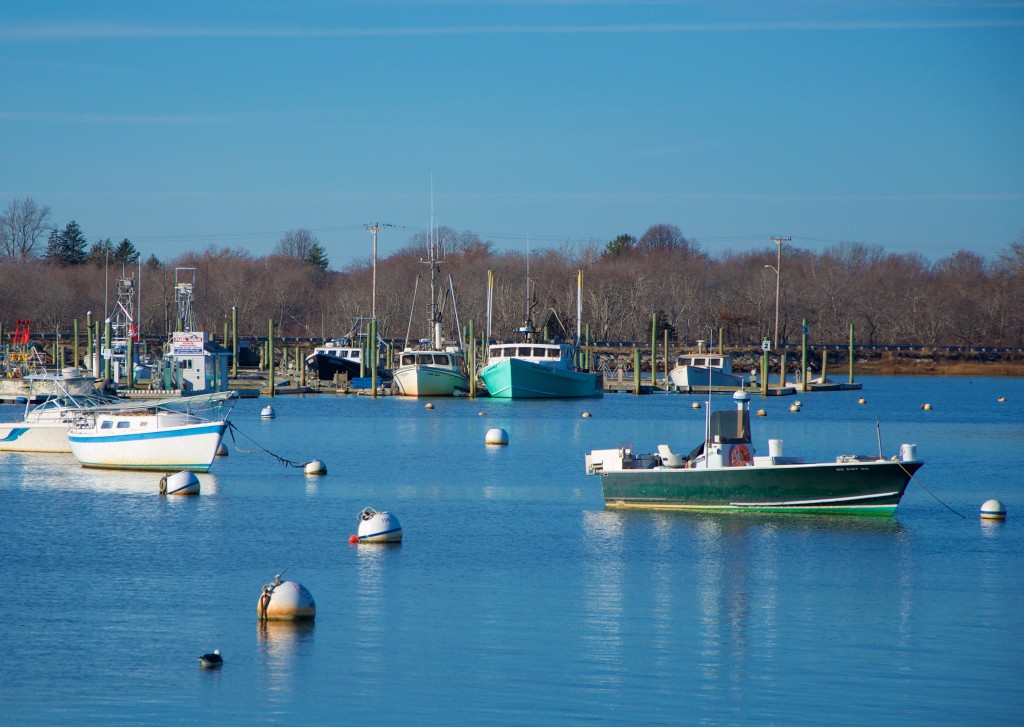 Recreational boating season is largely over by early November, but Green Harbor is a year round operation, with commercial fishing and lobstering operations lasting through the winter. Located at the Southern tip of Marshfield, Green Harbor is one of the coolest and most laid back fishing ports on the Massachusetts Coastline. In addition to its commerical fleet, it has a very nice facility, the Green Harbor Marina, where there are transient spaces available. There are also many charter fishing companies working out of here as well, given the close proximity to Cape Cod Bay and Stellwagen Bank.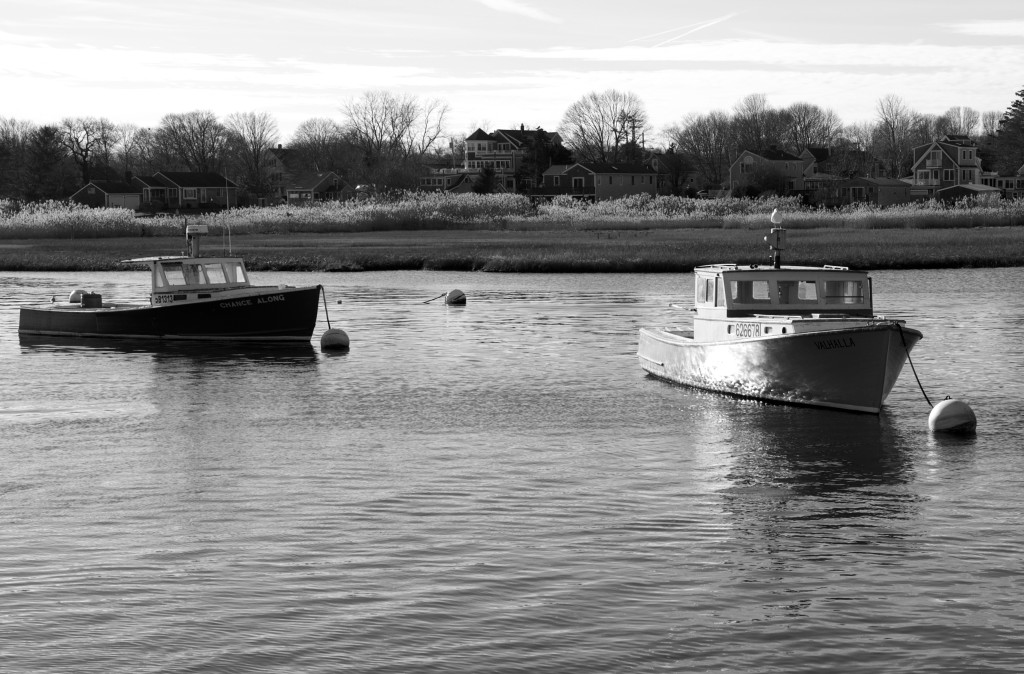 Commercial boats work at Green Harbor through the winter season:
Below Green Harbor, Duxbury beach extends nearly seven miles extends  down to Saquish head. These places are easily accessible from Green Harbor. Once outside Boston Harbor at Allerton Point in Hull, Green Harbor is roughly twenty two miles to the South along the coast. There are a few obstructions offshore that boaters need to be aware of when approaching Green Harbor, such as the Howland Ledge and Bartlett Rock. Fortunately, these are both well marked.
The Green Harbor area contains many sites of relevant nautical history, including the Dyke Road, The Winslow House, a WWII era fire control tower, and the site of the first radio broadcast.
The Dyke Road: According to legend, a local farmer who had travelled to Holland in the mid 19th century came back to Green Harbor with the idea of building a dyke across the harbor to control the tidal surges and improve the arability of the farmland upstream on the banks of the Green Harbor River. The dyke was built in 1872, with the connecting road across it giving citizens of the Brand Rock area better access to Marshfield. However, the construction of the dyke created a great unintended consequence- it greatly reduced the accessibility of the harbor and limited larger vessels from entering the harbor at certain tides. This greatly impacted local fishing fleets and drove local enterprises into great hardship and created a bitter divide in the community. This came to a head when the dyke was reportedly blown up with dynamite one night in the late 1900s! No person was held accountable for this action, and the contention in the community over the dyke evidently slipped into historical obsolescence, but the dyke road in Marshfield remains a major thoroughfare today connecting Marshfield center to Brant Rock. Pictured below is the dyke in modern times: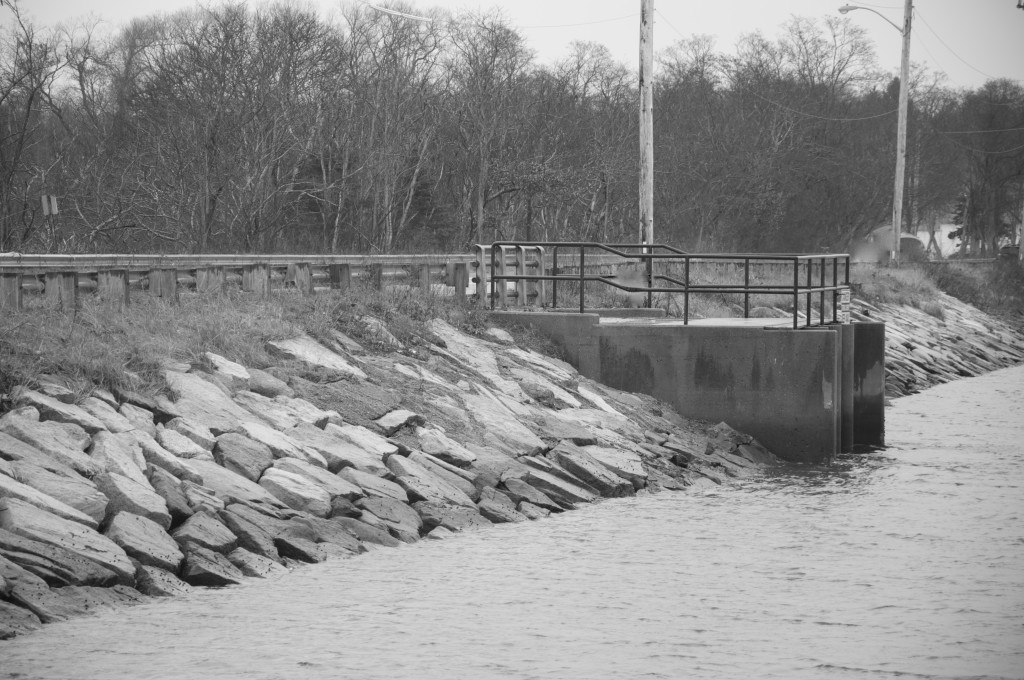 The Dyke Road as seen from across the Green Harbor River: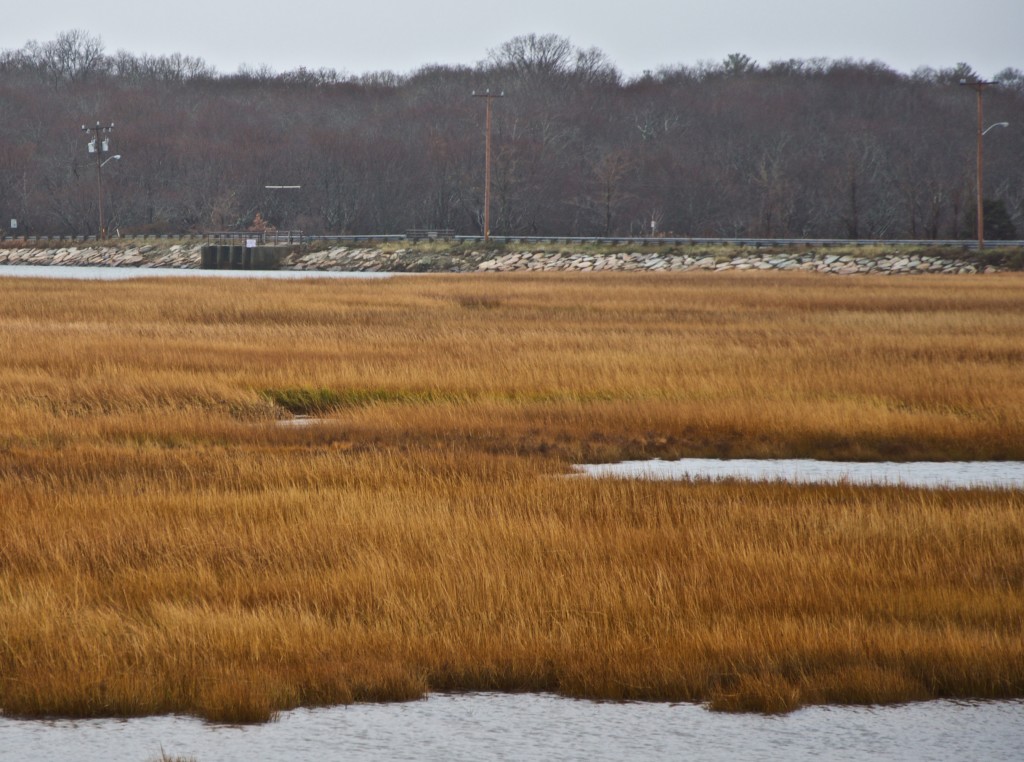 Fire Control Tower: One of the major fire control towers on the cost is located at Brant Rock in Marshfield. Similar to other towers located in Cohasset, Hull, Nahant and Gloucester, this structure was part of a system used to spot enemy submarines and fire at them during the WWII. 
The location of the first radio broadcast: The first Radio transmission was made by a scientist named Reginald Fessenden in 1906. At what is now known as Blackman's Point at the southern tip of Brant Rock, Fessenden constructed a tall radio tower which was used  to communicate with another radio tower in Scotland. The base of Fessenden's tower remains today, with a historical marker describing its significance. A photo of the tower during its operation can be seen here, but the remaining base is pictured below: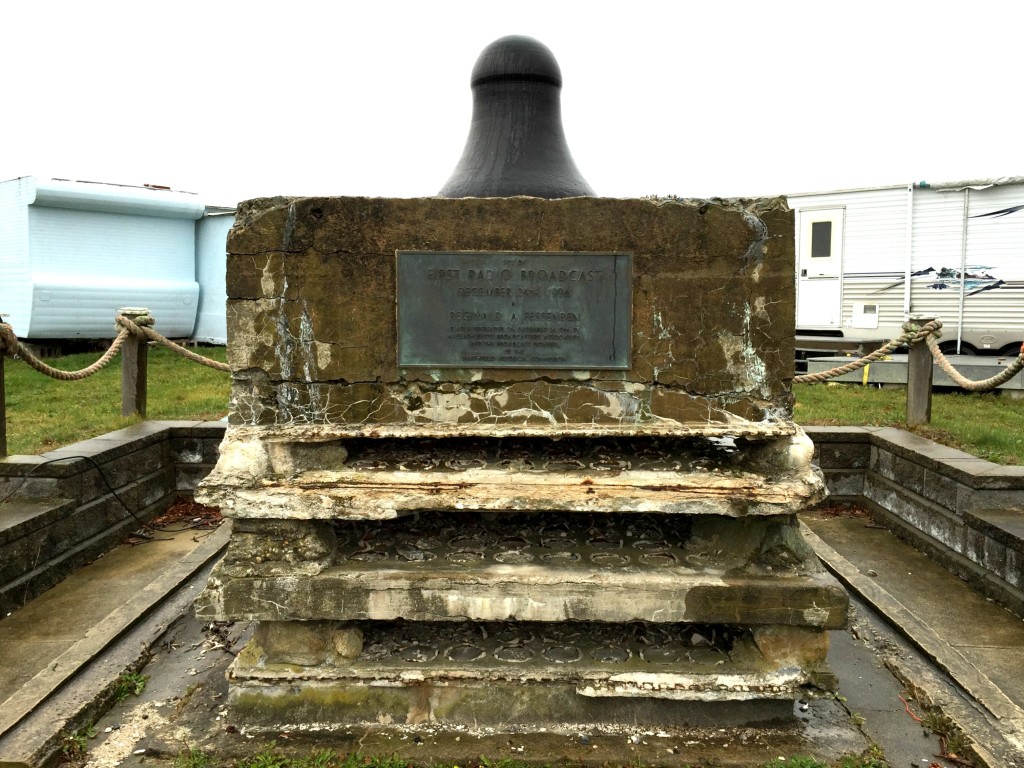 The monument to Fessenden's Broadcast: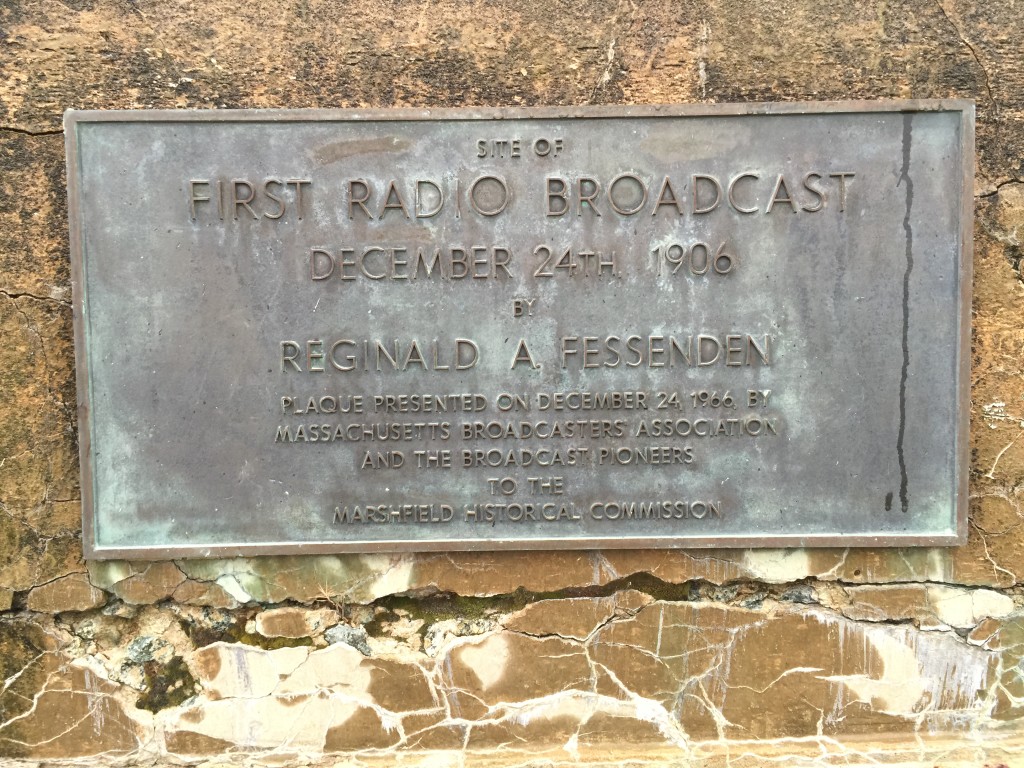 A chart of the area: Green Harbor all the way down to Duxbury Bay: