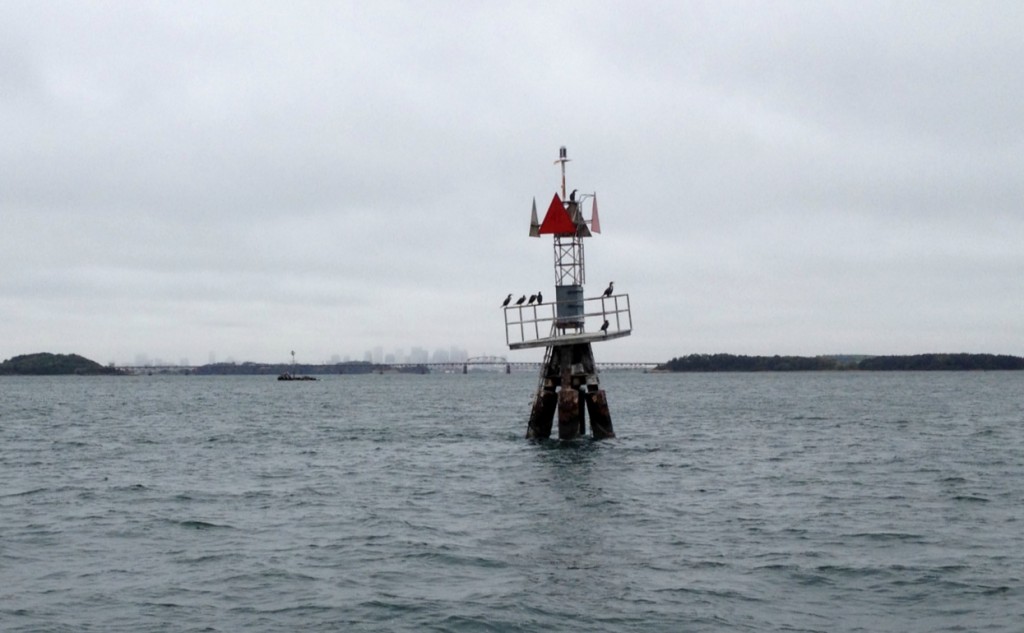 Various warning markers, like the one above off sunken ledge in Quincy Bay, are all over Boston Harbor. Aside from the normal red, green white or combined channel markers, warning markers and beacons provide location information and mark serious navigation hazards. The US Coast Guard had a great reference guide (download it here) of the types of markets and beacons that a boater will run into in Boston and some examples.
The marker above is a red light beacon sitting on top of Sunken ledge. Other places one might find a similar beacon in Boston Harbor include the quarantine rocks,  and the rocks at the western end of the Brewster island spit.
Below is a non-lateral navigational aid, known as a diamond day board. These markets are placed to make mariners aware of their location and position. They are typically placed on a landmark or at the entrance to a channel. Examples of diamond boards can be found at the entrance to Hull Gut and off the West side of Peddocks Island. These both denote the shipping channel through Hingham Bay, from Hull Gut to the Fore River.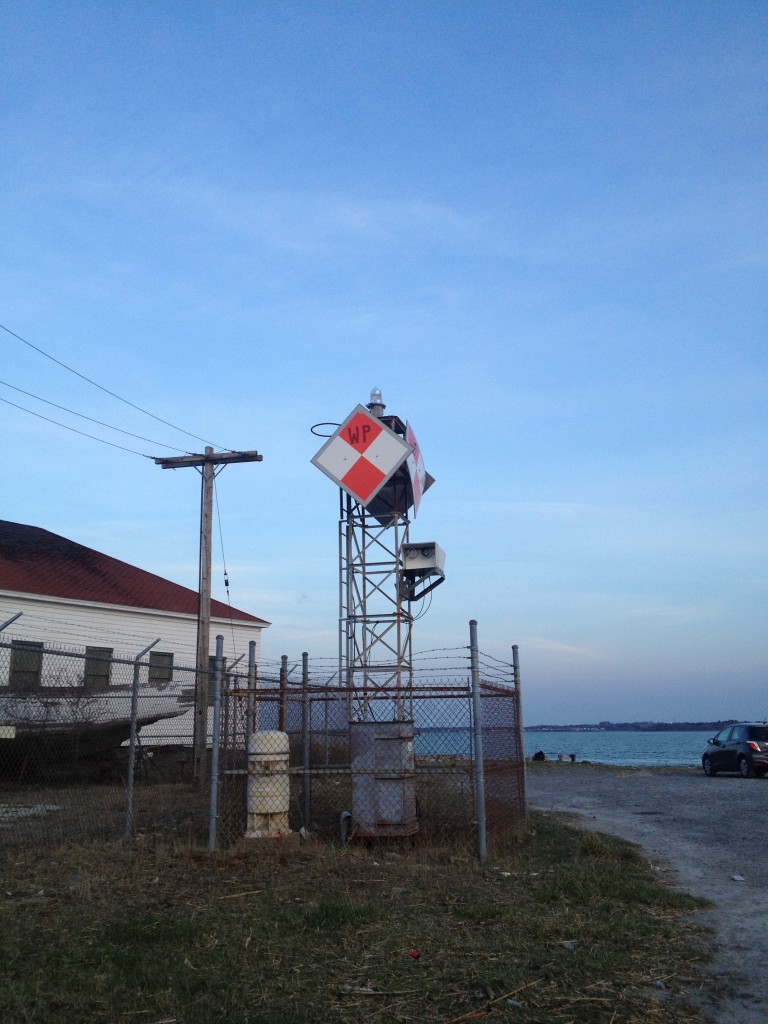 Above, the diamond board at Hull Gut, on the Pemberton Point side of Hull. Below is another diamond board, marking the entrance to a harbor (Great Cruz Bay in the USVI) and warning of rock obstructions.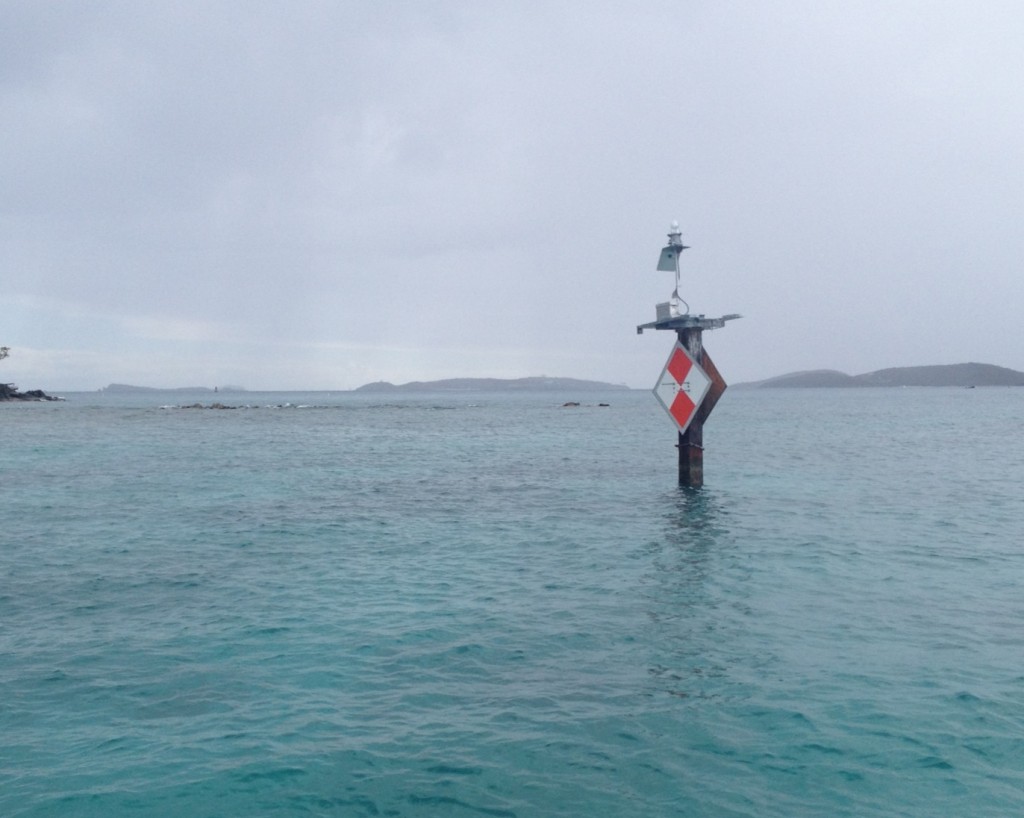 Below is a red day beacon, denoting a large and obvious rock outcrop. A day beacon does not have a light on top, like the larger beacon in the top picture.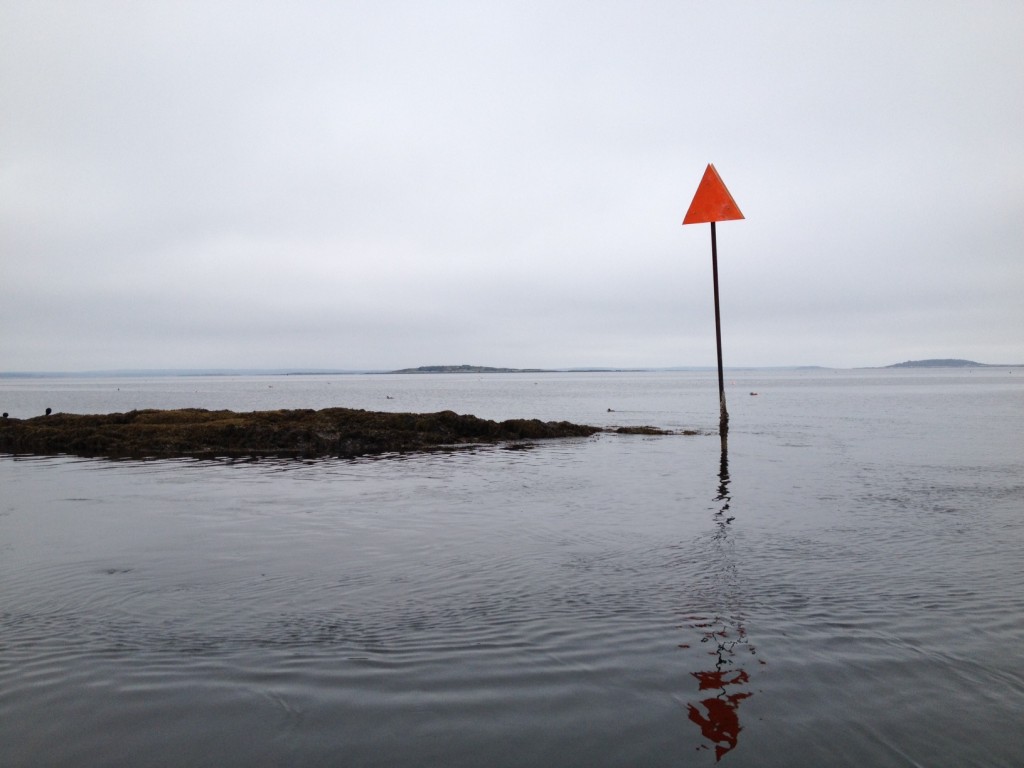 Nix's Mate, possibly the most ominous and dangerous place in the Boston Harbor, is marked with a very unique warning marker- a red and black cone. The picture of low tide below is a reminder of how hazardous this place is to navigate: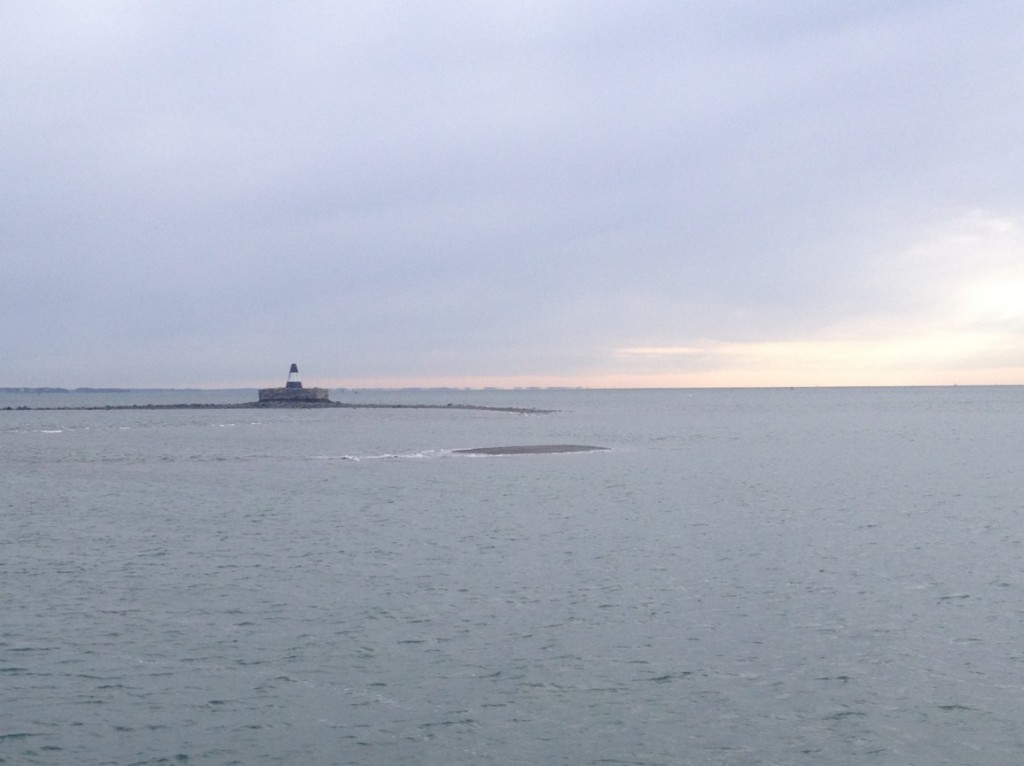 The red sky in the background on the morning this was taken reminds me of the age old mariner's saying….how does it go again? Something like:
Red Sky at night,
sailors delight.
Red sky at morning,
lets get the f*uck outta here!!!
Take care and be careful out there! See some of our other posts including the Dangers of Boston Harbor and Using caution around divers.